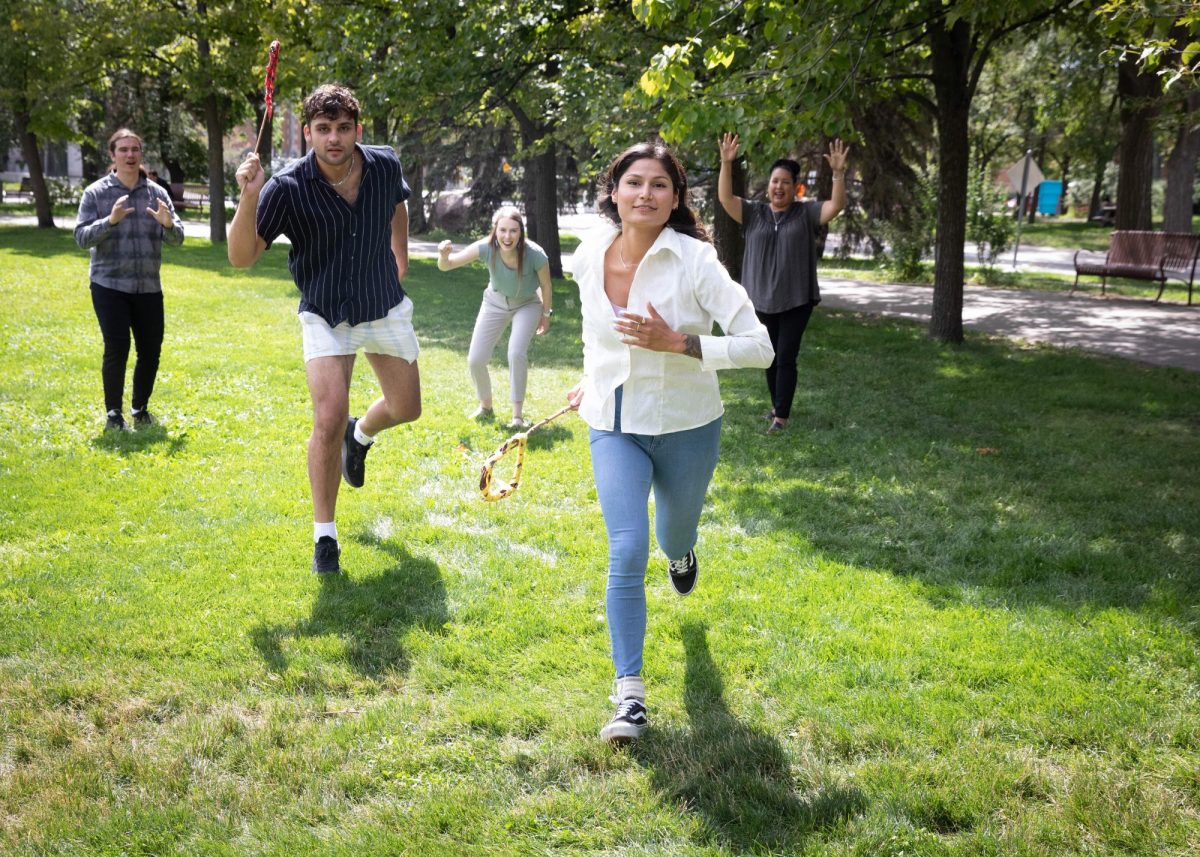 Reconnecting at Indigenous Orientation
September 9, 2022 —
Connect with the vibrant Indigenous community at the University of Manitoba during Indigenous Orientation at the Fort Garry campus on Wednesday, September 14.
It's a day to meet the Indigenous community and enjoy some games, snacks and other activities. Get familiar with UM Indigenous programs and meet student groups. External units such as the Manitoba Inuit Association will be in attendance.
All activities are open to the public – everyone is welcome!
At the University Quad:
Tipi raising – 11 a.m.
Assist in the raising of a tipi.
Celebration stations – 11 a.m. – 2 p.m.
Meet new people, have fun and learn about the Indigenous community at UM at these interactive stations:
Indigenous games
Join the Circle to sign up to get access to Migizii Agamik after hours
Popcorn station
Information booths
In Migizii Agamik – Bald Eagle Lodge:
#ideclareindigenous photo booth – 11 a.m. – 2 p.m.
Lunch provided by Daily Bread Café – 12 p.m. – 1 p.m.
Musical guest Patti Kusturok – 12 p.m. – 1 p.m.
"The Indigenous Student Centre is thrilled to be able to offer an in-person orientation again. It's open to everyone and our way of greeting students, staff and faculty to the new academic year and showcase Indigenous programs on campus," said Carla Loewen, Director of the Indigenous Student Centre. She added, "We love being able to celebrate our community and this is a fun way to do that. We look forward to seeing you there!"
If you have questions about Indigenous Orientation, contact the Indigenous Student Centre at isc [at] umanitoba [dot] ca or 204-291-5257.
Share your photos and join the conversation with #umorientation and #umindigenous on Instagram, Facebook and Twitter.