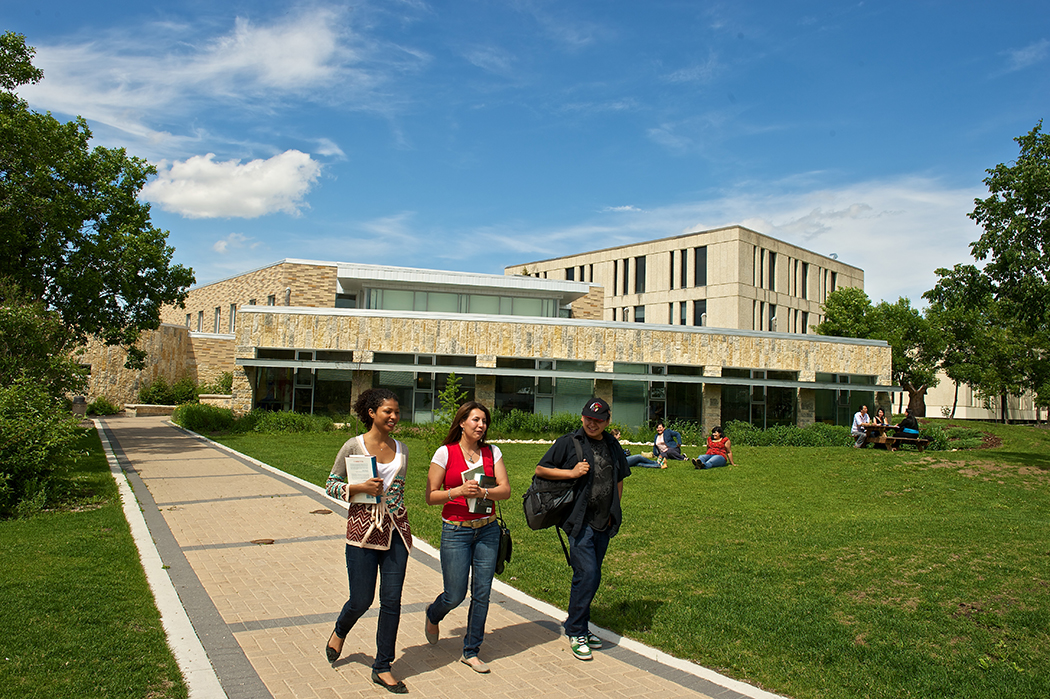 Racism and decolonizing the university
February 3, 2015 —
As Winnipeggers, we were recently forced to take a long hard look at ourselves after Maclean's magazine dubbed our city the most racist in Canada. Ouch.
Community members and leaders, including U of M president, David Barnard, stood together to acknowledge that yes, racism does exist, and it's up to all of us to work together to stop it.
The conversation about how to rise to this momentous challenge is well underway, but how do we make sure it's doesn't just stay a conversation and that action is actually taken?
The Maclean's article primarily focused on the relationship between Indigenous and non-Indigenous Winnipeggers — a relationship that the U of M made a priority long ago. In a follow-up interview with Maclean's, President Barnard spoke about what the U of M has already been doing to bridge the gap between Indigenous and non-Indigenous people in Manitoba.
Most U of M events now begin with an acknowledgement statement: The U of M campuses are located on original lands of Anishinaabeg, Cree, Oji-Cree, Dakota and Dene peoples, and on the homeland of the Métis Nation.
"Acknowledging the traditional territories of Indigenous peoples is as much about recognizing the lands in which each of campuses sits on as it is about relationships — our relationship with the university and the university's relationship with us," says Deborah Young, executive lead for Indigenous achievement at the U of M. "Acknowledging our past is part of building a more welcoming environment for future generations – Indigenous and non-Indigenous peoples," says Young.
>> RELATED: A conversation about decolonization with Deborah Young and Janice Ristock, vice-provost (academic affairs)
The U of M was the first university in Canada to make a statement of apology and reconciliation to Indian Residential School Survivors. It is home to the oldest department of Native studies in Canada, and the university's recent five-year strategic plan includes "Creating Pathways to Indigenous Achievement" as one of five institutional priorities. This isn't an isolated goal. Supporting and advancing Indigenous ways of knowing is integrated throughout all areas of the plan.
"It is vital for the university community to recognize the past, and make this commitment to understand and integrate Indigenous ways of knowing into our curriculum, programming and physical spaces. Indigenous youth are the fastest growing population in Manitoba and it is our collective responsibility to ensure our post-secondary institutions create a welcoming and culturally affirming environment for all First Nations, Métis and Inuit students. Creating a safe learning environment in which we can listen and support each other benefits everyone — students, staff and academics," says Young.
This week Indigenous leaders from across the country are coming to the U of M to share their understanding and approaches to decolonizing universities.
The first session takes place Thursday, Feb. 5 from 2:30 p.m. to 4:00 p.m. in the Senate Chambers, Room E3-262, EITC. All are welcome to attend; however, space is limited.
A second event for academic administrators (deans, associate deans and department heads) will take place Friday, Feb. 6 from 11:30 am. to 1:30 p.m. in 543-33 University Centre. To register, email paula [dot] chorney [at] umanitoba [dot] ca
The event will also be recorded and will be available for viewing at a later date on the Indigenous Connect website.