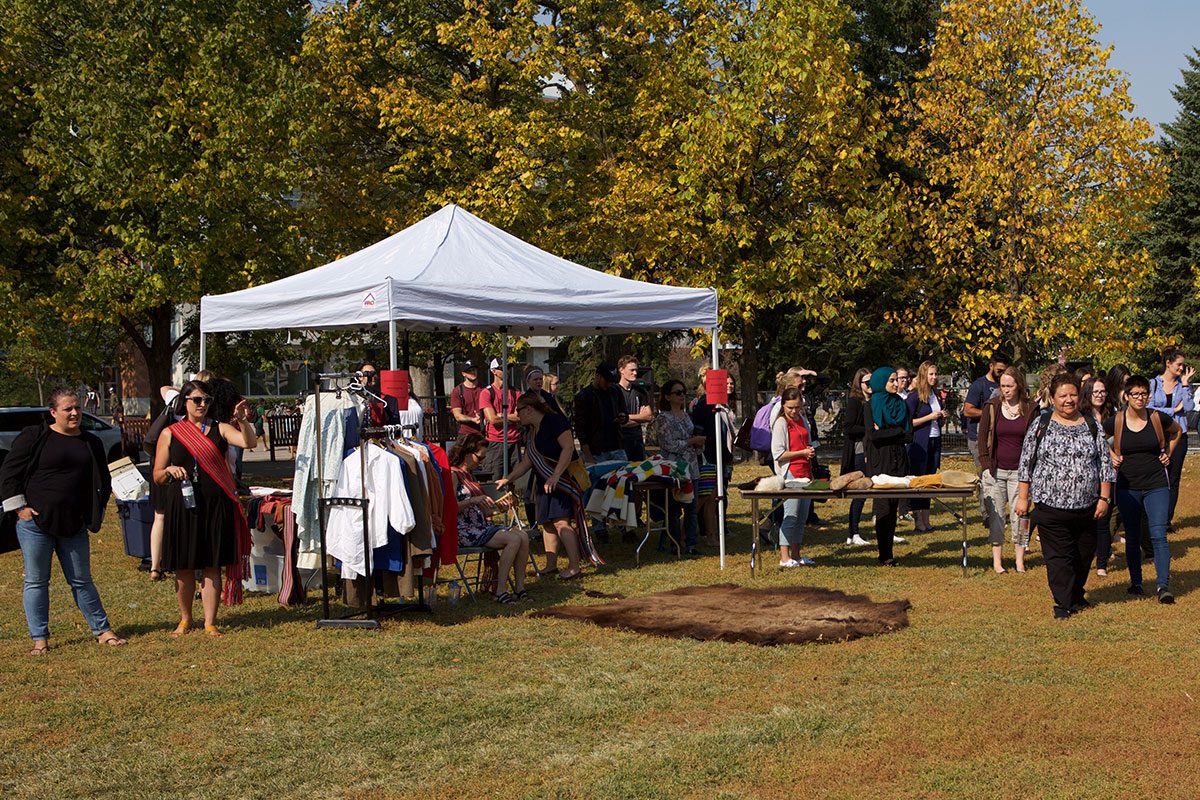 Qualico Bridge to Success Indigenous Orientation
September 4, 2018 —
Connect with the vibrant Indigenous community at the University of Manitoba during the Qualico Bridge to Success Indigenous Orientation at the Fort Garry campus on Wednesday, Sept. 12.
Take part in fun activities, connect with student groups and learn about Indigenous cultures, and then head over to Migizii Agamik – Bald Eagle Lodge for lunch and more networking.
All activities are open to the public – everyone is welcome!
In the University Quad:
Tipi raising – 11 a.m.
Assist in the raising of a tipi.
Celebration stations – 11 a.m. – 2 p.m.
Meet new people, have fun and learn about the Indigenous community at the U of M at these interactive stations:
Learn to jig
Métis activity booth
Indigenous games
Information booths
In Migizii Agamik – Bald Eagle Lodge:
#ideclareindigenous photo booth – 11 a.m. – 2 p.m.
Learn about the benefits of self-declaring as an Indigenous student and how to opt into our Indigenous Student Newsletter. You'll also have the chance to share your reasons for self-declaring at our #ideclareindigenous photo booth!
Métis Chivaree – 12 p.m.
Meet the Indigenous Student Centre staff and other members of the U of M community, and enjoy a free lunch sponsored by the Qualico Bridge to Success program.
If you have questions about Indigenous Orientation, contact the Indigenous Student Centre at isc [at] umanitoba [dot] ca or 204-474-8850.
Share your photos and join the conversation with #umorientation and #umindigenous on Instagram, Facebook and Twitter.