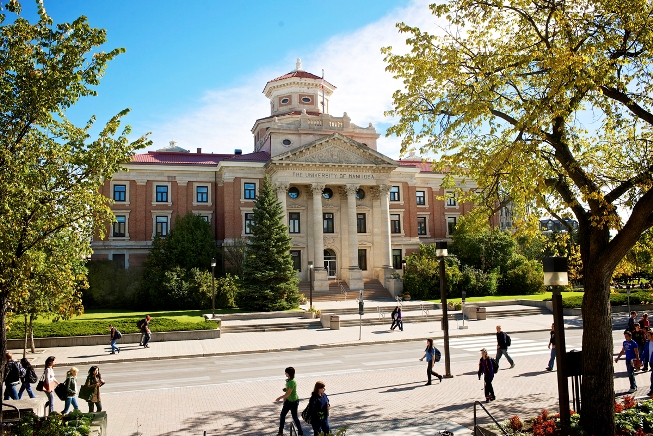 Provincial academic leadership initiative holds first workshop
Post-secondary institutions collaborate to support leadership potential
May 3, 2016 —
Post-secondary partners from around the province have organized to address a need for increased resources and greater collaboration in the area of academic leadership.
"Developing and Enhancing Leadership Potential" is the inaugural workshop of the Manitoba Academic Leadership Development Program, and takes place on May 4 and 5 at the University of Manitoba. The program was initiated as a joint effort by universities including the University of Manitoba, University of Winnipeg, Canadian Mennonite University, Université de Saint-Boniface and Brandon University. The U of M is strongly endorsing the collaboration by hosting this first program.
Sponsored by the Office of the Provost and Vice-President (Academic), in partnership with the Centre for Higher Education Research and Development (CHERD) and learning and organizational development (LOD), human resources, the workshop is open to department heads throughout the province.
Janice Ristock, current Vice-Provost (Academic), and soon-to-be Provost and Vice-President (Academic) as of July 1, 2016, says, "Academic leaders are crucial to our post-secondary community. The Manitoba Universities Academic Leadership Development Program allows individual post-secondary institutions to collaborate in the development, support and enhancement of leadership potential. We are very pleased to host the inaugural workshop and look forward to future initiatives."
In addition to providing academic leadership development support, the workshop is an opportunity to network and learn from others, including colleagues at the University of Manitoba and from across the province, says Kathleen Matheos, associate dean, extended education, and interim director of CHERD. Established in 1987 and offering regional and national courses, programs, seminars, and workshops, the Centre for Higher Education Research and Development at the U of M is Canada's leading institution dedicated to scholarship and the professional development of faculty and administration in post-secondary education.
The workshop will explore topics such as best practices, mentoring, promoting excellence in teaching and research, forming partnerships and facilitating collaboration, challenges and key issues for Manitoba universities, fostering a positive and respective work environment, organizational justice and fairness, leadership models, strategic planning, leading and managing change, and developing a strong culture of leadership and teamwork among faculty.
Read more about academic leadership development at the University of Manitoba.
For more about the Centre for Higher Education Research and Development (CHERD), see http://umanitoba.ca/cherd/