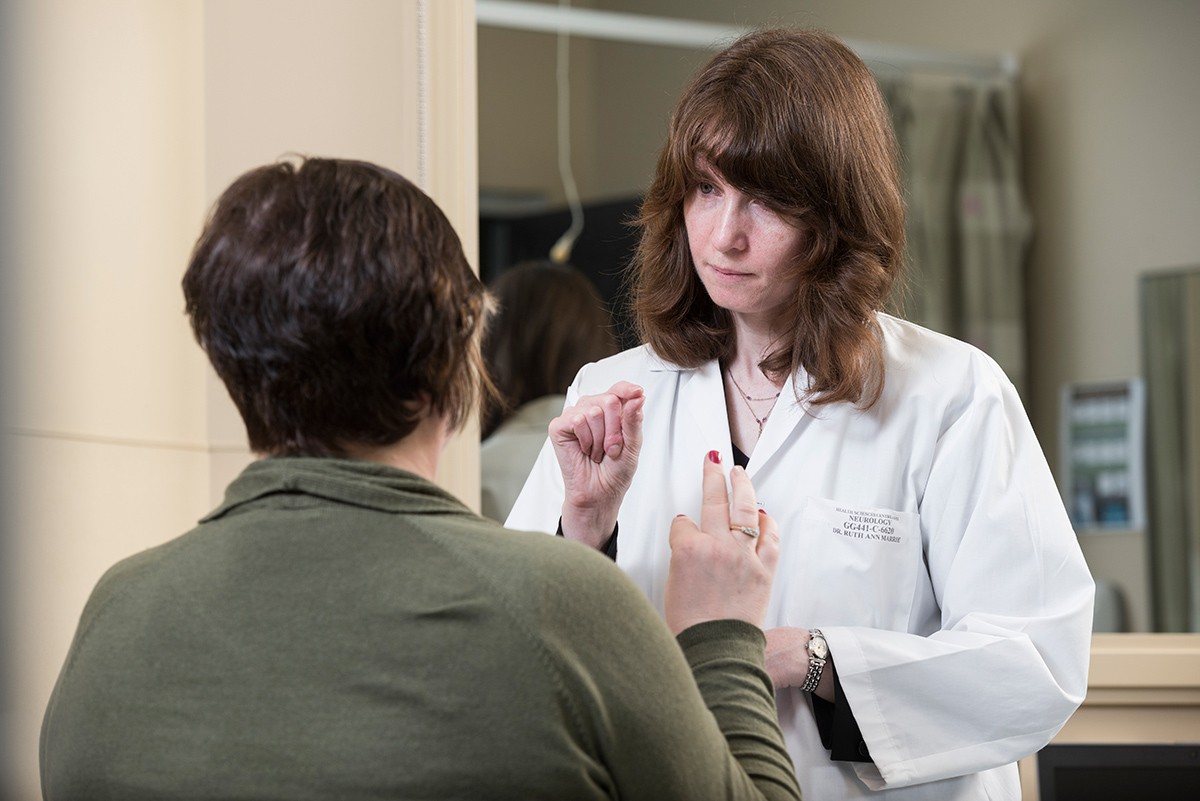 Progressing MS Research
66% increase in research chairs and professorships
September 23, 2016 —
With support from the Waugh Family Foundation, Dr. Ruth Ann Marrie and a handful of researchers at the Rady Faculty of Health Sciences are among the first to study the impact of co-existing health conditions on people with multiple sclerosis.
Dr. Marrie holds the Waugh Family Chair in Multiple Sclerosis, one of 16 new research chairs and professorships created since the beginning of the Front and Centre campaign. These researchers and scholars are pursuing breakthroughs in diseases like multiple sclerosis, which affects more than 2.5 million people worldwide.
"Just because you have MS it doesn't mean you're not susceptible to all the other things that people get, like high blood pressure, diabetes or depression," says Dr. Marrie.
"We really need to understand MS in the context of the person and all of their characteristics."
Jo-Anne Findlay [BComm/80, CA/81], who lives with primary progressive multiple sclerosis, is deeply appreciative of researchers like Dr. Marrie who focus on the experience of living with this complex disease.
"It's not just about ending MS, which would be terrific," Findlay says, "but also improving the lives of those living with the disease. We are very lucky to have Dr. Marrie here, doing the tremendous research she's doing."
Fueled by the support of 25,895 donors from 40 countries the we are well on our way to reaching the $500 million goal of the Front and Centre campaign. Keep the momentum going and take your place. Support the campaign for the University of Manitoba and together we will make a truly transformative impact, building a better future for students, our community, and our province.