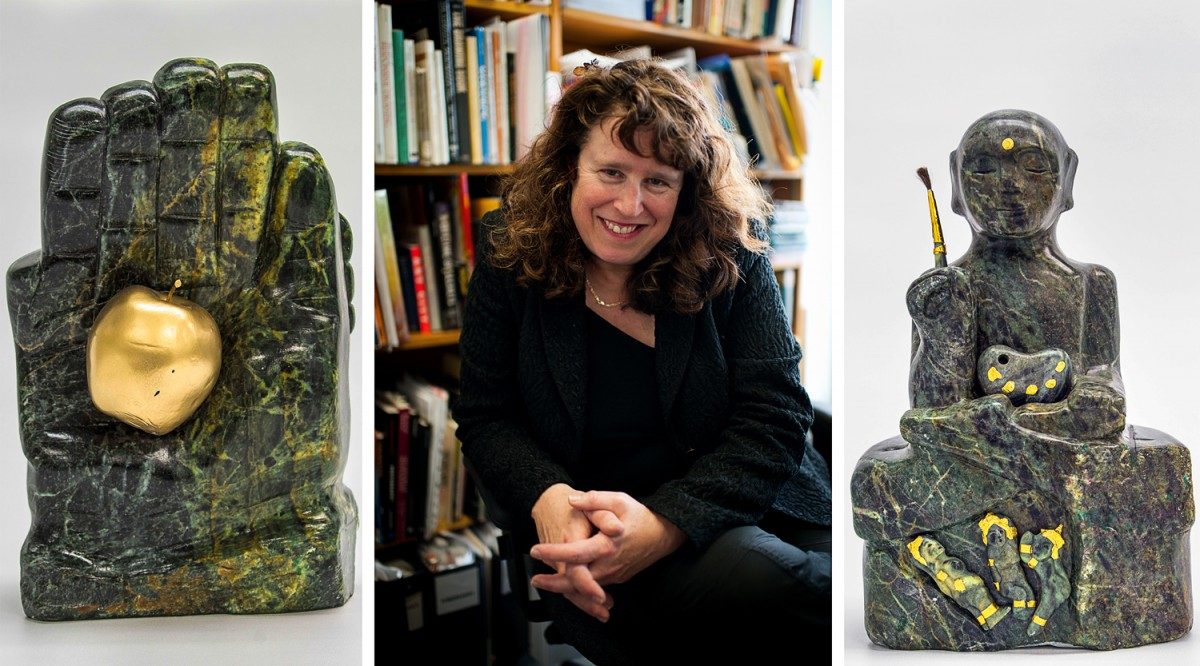 Prof. Black co-curating world youth exhibit
Students tackle art and economy theme
October 5, 2017 —
Tackling a theme like "Art and the economy" might sound like a weighty topic for teen artists, but Prof. Joanna Black says students attending this year's international youth art exhibit in Estonia are up to task.
"It's not just pretty landscapes," says Black. "It's not just pretty art that adorns walls. (The students) are dealing with heavy themes in which they have to work out and express, communicate, and with visual vocabulary express their world and how they view it."
Black is co-curating the artwork of 36 Canadian students aged 14-21 this year at the Eksperimenta!, an international youth art exhibit in Tallinn, Estonia, Oct. 20-Dec. 3.
The exhibit, whose theme this year is "Art and the economy", includes works from 10 countries, attracting artists, art educators, and curators, museum educators, and art professors.
"We really believe in it because it puts visual art education in Canada on a world map," Black says. "It makes what we do (in visual arts education) visible to an international public, so it's crucial."
Joining Black in the Baltic state will be will be former co-curator Dr. Miriam Cooley, an associate professor of visual arts education at the University of Alberta, as well as four Canadian students—including a Sisler High School student Donovan Saunders. The group of Canadians will also include art educator Mike Thwaites of Sisler High School, and Allison Moore, both graduates of the Faculty of Education at University of Manitoba.
"In the last two (exhibits) held in 2011 and 2014, we did not have an art educator nor a student attend from our province, so this is very exciting for us," Black says.
"It's always their first international art exhibit because there's nothing else like it. There is much to be celebrated because Canada has a huge showing in this exhibition: four teachers, four galleries and their works. This is really spectacular."