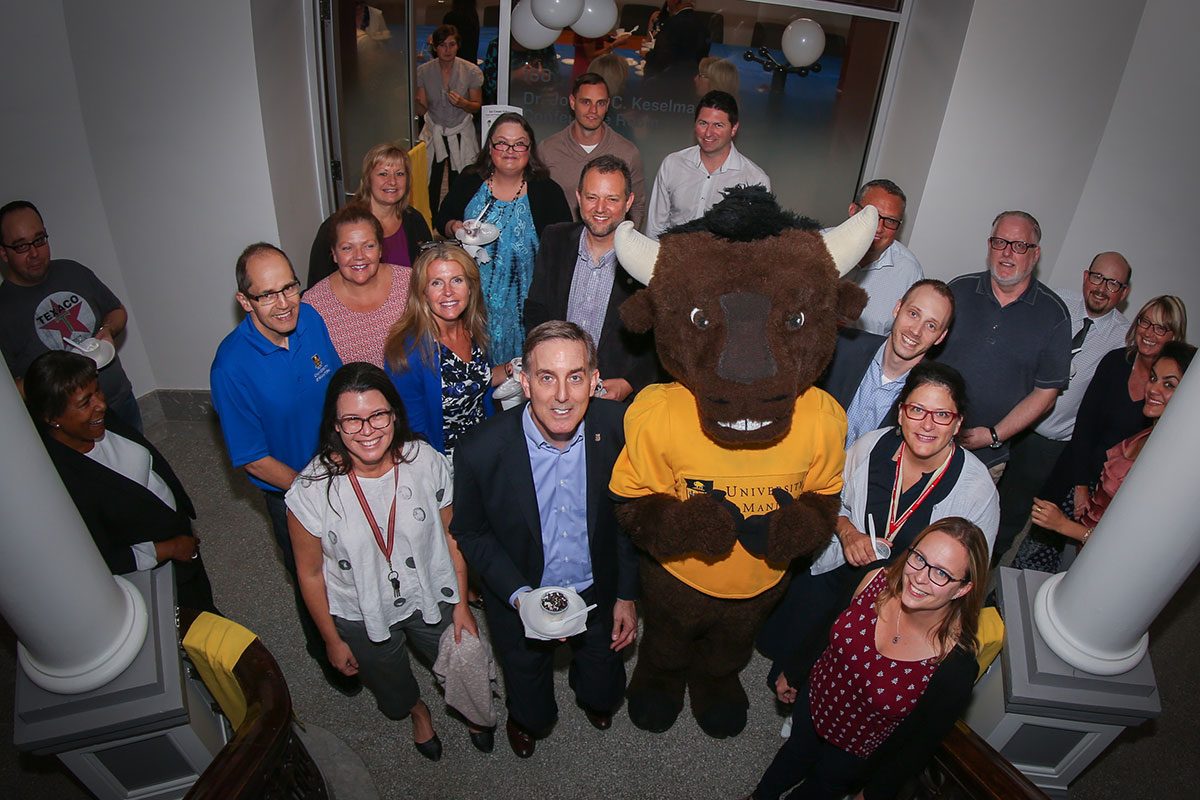 President hosted ice cream mini-social
September 11, 2017 —
As part of the faculty/staff campaign, the Office of the President, Human Resources, and Financial Systems together sponsored Ice Cream FUNdraiser: Front and Centre Campaign at the Admin last Friday, Sept. 8. All proceeds went to the Front and Centre Campaign.
Even Billy the Bison was on hand (hoof) to scoop the first sundae!
One staff member excited to make her pledge was Carol Schlamb, Aurora Finance Customer Service Representative in Financial Systems.
"I submitted my payroll deduction form on Friday, giving $1,000 over the course of a year, split equally between the Indigenous Success Fund and the Experiential Education Fund," she says.
"This means a lot to me – that I continue to give back to my community any way that I can, and to encourage our students and their future success with this kind of support," adds Schlamb.
The largest philanthropic investment in the history of Manitoba, the Front and Centre campaign is about making transformative investment in the future of our province. An investment that will spark innovation, inspire discovery and unleash opportunities now and for generations to come.
To find out more, or to make a gift, visit: frontandcentre.cc.umanitoba.ca