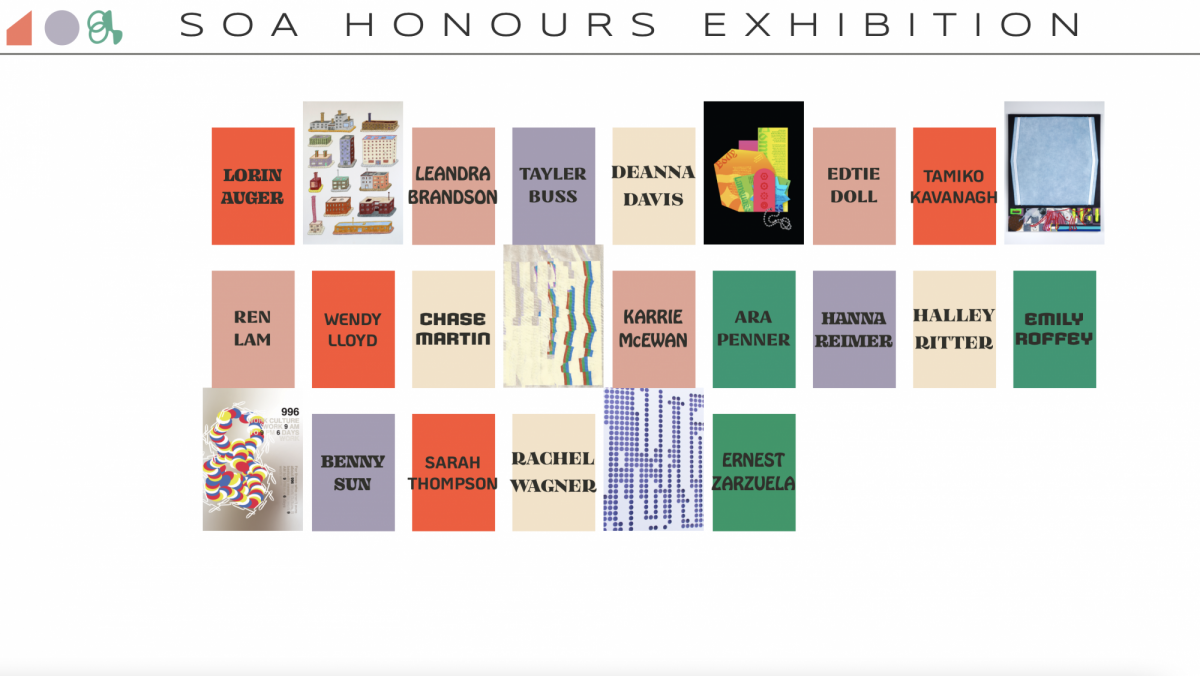 Now Live! 2021 BFA Honours Exhibition website
July 23, 2021 —
School of Art officially launches its 2021 BFA Honours Exhibition website!
Celebrating the talent, creativity, and determination of our students.
Presented online, the 2021 BFA Honours Exhibition showcases the culminating work of 18 School of Art graduate students from the BFA Honours program, whose in-person exhibition— a tradition at SoA since 2012 —was canceled due to the unprecedented world health pandemic. SoA could not be more proud of our 2021 graduates! It is an understatement to say they have faced challenging circumstances over the past year, and to see how they have grown and persisted in their creative practices is genuinely inspiring. Help us celebrate the Class of 2021 and explore the exhibition today!
Special thanks to website designers and SoA Design Honours graduates Ernest Zarzuela and Rachel Wagner, website developer Harshal Bhalerao, audio designer Alison Burdeny, and project coordinator and SoA Assistant Professor Daniel McCafferty. SoA hopes that this website marks a new tradition at the School of Art so that in future years, new versions of the site can document and further celebrate student work, alongside in-person events.