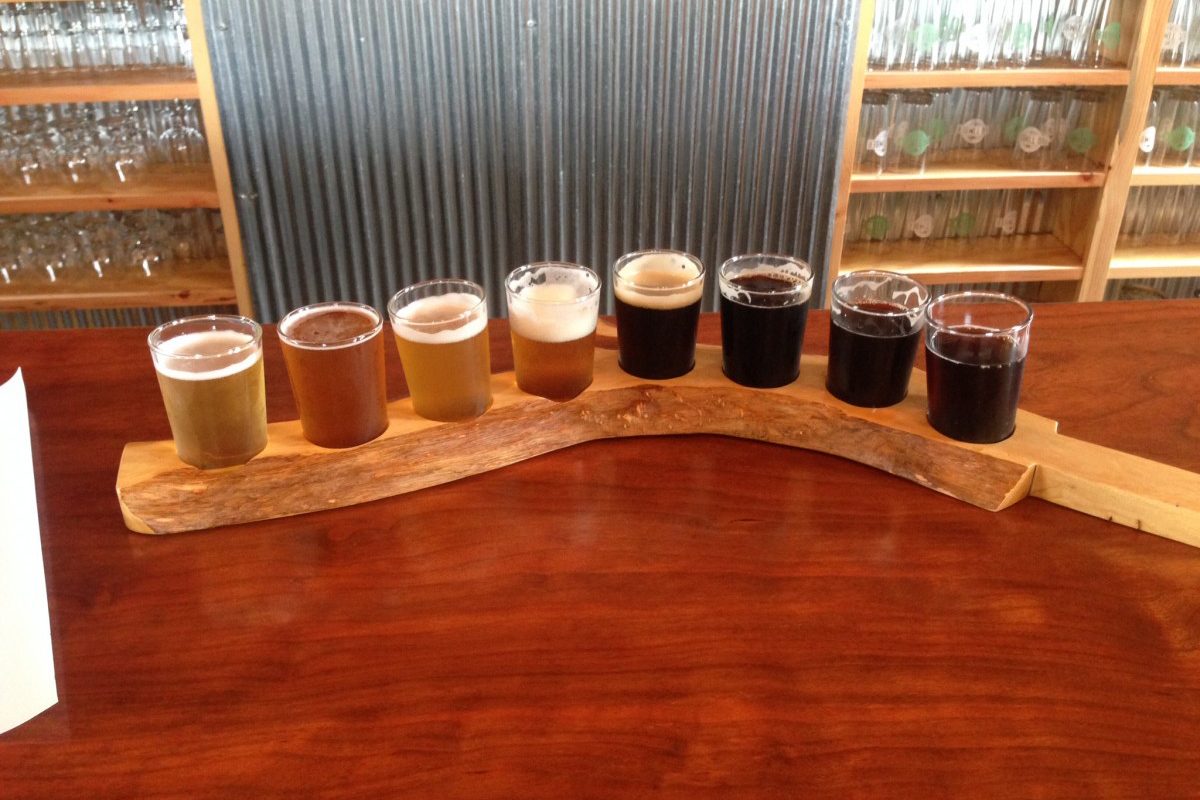 "Not Just a 'Cold One': Science on Tap Shows the Many Sides of Beer"
May 10, 2018 —
A microbiologist, a chemist, a neuroscientist and a medieval historian walk into a brewery… No, it's not a joke, it's this year's "Science on Tap", part of NSERC Science Odyssey Week! If you're up for beer with a side of knowledge, then this adults-only evening is a must. Your ticket to this interdisciplinary outreach event will get you two flights of locally crafted beer paired with Chef Karen Peters' tantalizing appetizers; a tour of the malt house and brewery; and a visit to the lab for informative talks by the afore-mentioned experts on beer and brewing as it relates to their individual areas of expertise. Held Thursday, May 17th from 6:30 to 9:00pm at the Canadian Malting Barley Technical Centre at 303 Main Street, "Science on Tap" made its debut last year to such success that it's back for another round!
History buffs will enjoy medieval historian and UofM History Professor Roisin Cossar's take on the historical importance of this ancient and much-beloved quaff:
"Beer is a valuable topic for those of us who are interested in the history of social and economic life in the medieval past. [It] can help us understand how people survived in Europe during the thirteenth and fourteenth centuries, when famine was often just around the corner."
University of Winnipeg Chemistry Professor Jamie Galka will share what he's learned in his pursuit of gluten-free beer. Currently at work perfecting a corn-based brew, Galka knows there is a potentially huge audience for a gluten-free option that tastes as good as its traditional counterparts.
New to this year's event is Professor, Human Nutritional Sciences, Michel Aliani, who will weigh in on the nutritional aspects of beer. His wealth of knowledge as the Principal Investigator at the Canadian Centre for Agri-food Research in Health and Medicine will no doubt make for an interesting discussion.
Microbiologist and Canadian Malting Barley Technical Centre staff member Aaron Onio can't speak highly enough of last year's event. He looks at the evening as a fun way to meet new people over a beer and some nibbles while learning something in the process.
"Science on Tap is a great way to experience beer beyond what's in your glass."
What: Science On Tap, The Delightful Science of Beer
When: Thursday, May 17, 2018
Time: 6:30 pm – 9:00 pm
Where: Canadian Malting Barley Technical Centre at 303 Main Street
Tickets: $75 + GST
Sponsored by: One Great City Co. & Trans Canada Brewing Co, Oxus, Little Brown Jug,Torque Brewing