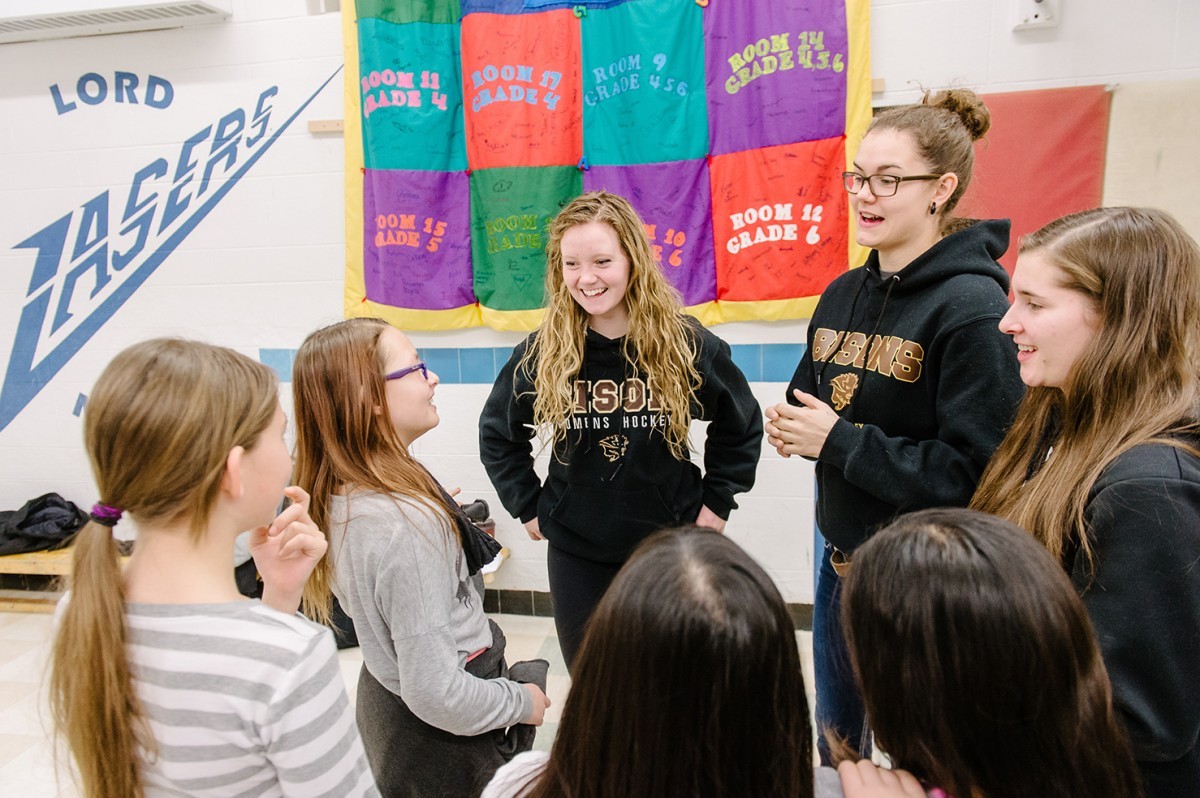 National Volunteer Week
April 15, 2015 —
National Volunteer Week in Canada is April 12-18, 2015, and the University of Manitoba is proud to recognize those who go above and beyond to help others in need. Across this province, dedicated individuals act as caregivers, teach children, welcome immigrants, coach junior athletes and tend gardens as they show pride and love for their communities – and in many cases, for the University of Manitoba.
Each year, hundreds of students, staff, alumni and faculty from the University spend thousands of hours volunteering their time and talents in a variety of service learning opportunities, educational support programs and community projects. Whether it's hammering nails for a build by Habitat For Humanity or one-on-one EAL training with international students, members of the University of Manitoba community are giving of themselves and making commitments to strengthen relationships and build a better world for all. Our alumni are everywhere in communities near and far, volunteering their time and energy to make our world a better place. Furthermore, many retirees and members of the local communities surrounding the campus volunteer to guide tours, serve on committees and offer opinions on university issues by participating on panels that involve community engagement.
"The impact of volunteering goes well beyond the hours given, the values shared or the skills contributed," says Dr. David Barnard, President and Vice-Chancellor of the University of Manitoba. "Volunteers are trailblazers who do―demonstrating a desire to help others and raise up those in need of assistance to achieve their own potential. Their passion for helping others drives them to achieve greater things than had they simply watched or offered verbal encouragement, bringing a richness to life not otherwise possible. Today, we recognize those who have given of themselves for the benefit of others."
Through volunteering, students can develop transferable skills such as teamwork, problem solving, creativity, leadership and the ability to handle responsibility. Working on volunteer projects can help increase your knowledge base and can be excellent opportunities to network and make some contacts, not to mention helping to build self-esteem. With volunteer experience, students can gain practical experience in their field of study, invaluable cross-cultural experience, language training/development and travel opportunities, increased personal marketability and exposure to international development issues.
Students, staff, faculty and alumni from the U of M contribute their time and talents to countless projects and programs. Below is a selection of some student, staff and faculty volunteer programs. UM Today has published many more stories of inspiring volunteers from the University community.
Students
Staff & Faculty
Alumni
The Career Mentor Program connects alumni volunteers with students to help explore occupational options.
The Alumni Association board of directors is made up of volunteers that work to build a dynamic community of engaged alumni.