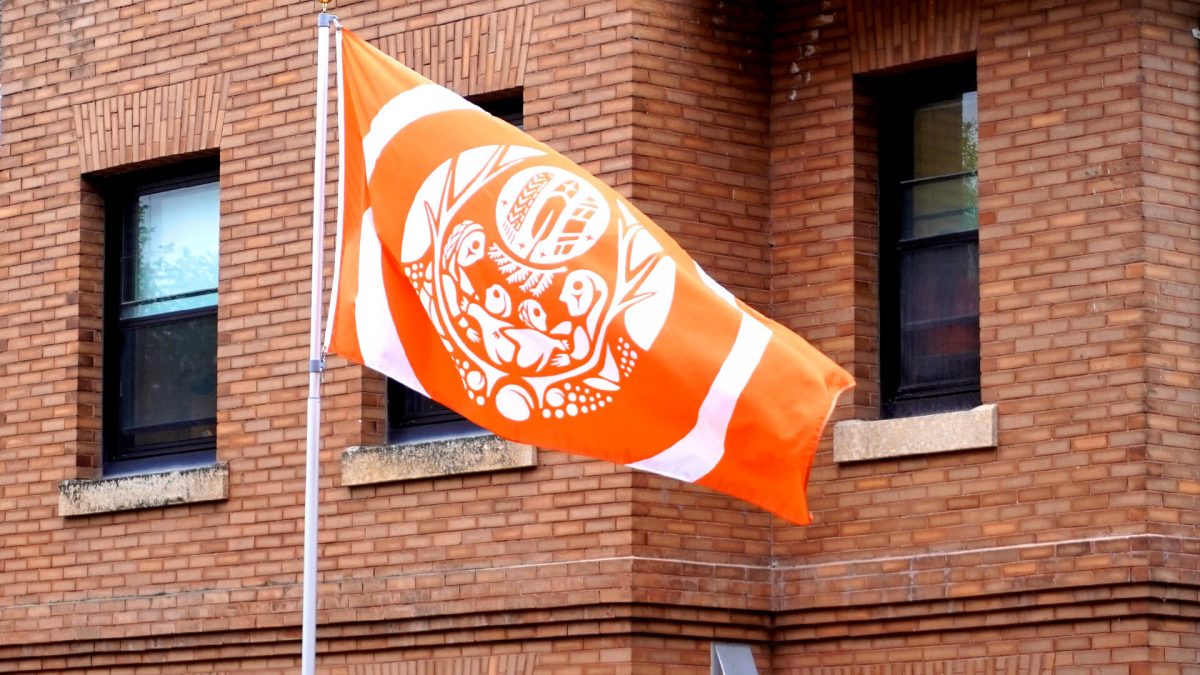 National Day for Truth and Reconciliation events
UM community are invited to join the conversation and reflect
September 23, 2022 —
This will be the second year that UM recognizes the National Day for Truth and Reconciliation as a paid closure for UM faculty, staff and students; UM will be closed on Friday, Sept. 30. On Thursday, Sept. 29, we encourage everyone on campus to wear orange to honour the healing journey of residential school Survivors and to bring awareness to the importance of reconciliation.
There are many opportunities to engage in a day of reflection leading up to and on the day itself both at UM, the National Centre for Truth and Reconciliation (NCTR) and off-campus:
Other events off campus:
The Southern Chiefs Organization's Every Child Matters campaign has been going on throughout the month. You can show your support by picking up a free lawn sign and car stickers at their office at 1572 Dublin Avenue, Winnipeg.
The Annual Language Festival is an incredible event that brings together talented Indigenous people to showcase their languages through song, skits, drumming, dance, and comedy and will represent seven Indigenous languages. Sept. 25 from 12:00 p.m. to 5:00 p.m. at 1555 Wall Street, Winnipeg. Tickets required.
APTN has National Day for Truth and Reconciliation programming happening throughout the day on Sept. 29 to Sept. 30. View the programming schedule for more information.
WAG-Qaumajuq in partnership with the NCTR will be hosting a day of special programming. View the NCTR one-hour broadcast followed by the launch of Lessons in Legitimacy: Colonialism, Capitalism, and the Rise of State Schooling in British Columbia with Dr. Sean Carleton and take part in a public discussion. The Winnipeg Art Gallery doors open at 11:00 a.m. on Sept. 30.
The Winnipeg Blue Bombers Orange Jersey Game is on Sept. 30 at 7:00 p.m. as they face the Saskatchewan Rough Riders. Tickets are available to purchase online.
Annual Survivors Walk from the Forks to the RBC Convention Centre starts at 11:00 a.m. on Sept. 30 at The Forks.
2nd Annual Orange Shirt Day Pow Wow at the RBC Convention Center. Grand Entry is at 1:00 p.m. on Sept. 30.
Orange Shirt Days at the Manitoba Museum has special all-day programming in the Museum Galleries focused on the history of residential schools. Please join for a time of learning and reflection offered in partnership with the NCTR.
Reconciliation Run Half Marathon is organized by Bisons student-athlete, Tréchelle Bunn at the former Birtle Residential School in Birtle, Manitoba starts at 8:00 a.m. on Sept. 30. Registration is required by Sept. 28. Participants can also choose to register for the virtual run. The route will take you 26km from the former residential school to the Birdtail Sioux Dakota Nation.
Honouring our Languages Gathering will be held the following week on Oct. 5 and 6 at the Red River Exhibition Grounds. Must register online to attend the event.
We encourage the UM community to take the opportunity to reflect throughout the week and especially on Sept. 30 and show your solidarity by wearing orange shirts. The UM Fort Garry campus, Bannatyne campus and the William Norrie Centre will also be participating in 'Lighting the Country Orange' where select buildings around campus will be lit up in orange in recognition of the National Day for Truth and Reconciliation.