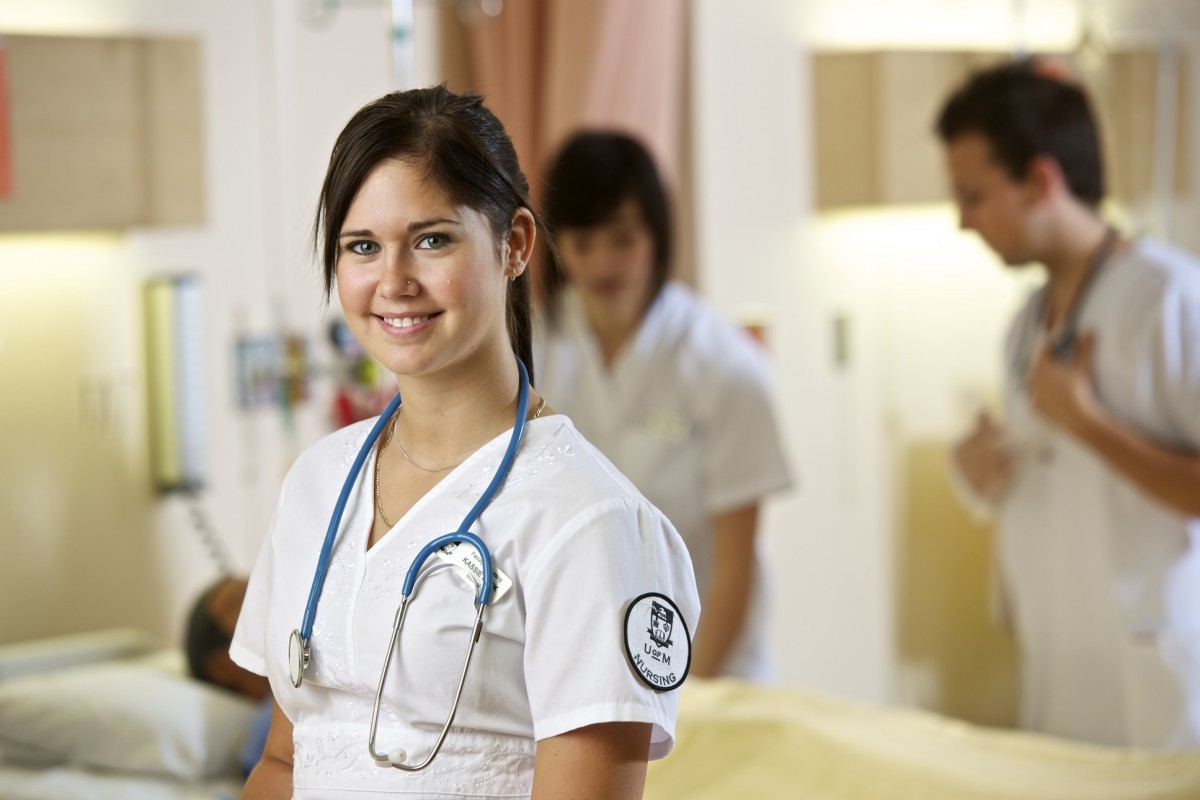 Mystery student lauded for 'Act of Kindness'
January 22, 2014 —
We're looking for a Faculty of Nursing student who was lauded for an act of kindness over the winter holidays. Recently Beverly O'Connell, dean of the Faculty of Nursing, received this letter detailing an act of kindness by a second year nursing student known only as "Kaelin."
Help us locate her!
Below, in its entirety, is the letter received by Dean O'Connell about the student who went out of her way to help someone else on a wintery evening in December.
Dear Dean O'Connell,
Recently, my mother was the recipient of a random act of kindness from one of the students in your faculty. We have often remarked at the goodwill and kindness of nurses, and this story is indicative of the character of the people who are drawn to your profession.
The following is the account my mother wrote up to send to the Winnipeg Free Press Acts of Kindness column:
*******************
Grateful to Young Nursing Student
It was very cold and windy on December 3rd when I had an eye doctor's appointment in Island Lakes. This was a very unfamiliar part of the city to me, so my friend Cathy came with me on the bus. We were on the #75 bus and very nervous about where we would get off, when the young lady sitting next to me looked at the address and said we would be getting off at the same stop as her. She showed us how far we would have to walk, especially across Bishop Grandin, at 4:45 in the evening.
Cathy and I made it to our destination with great difficulty and anxiety. We were grateful to the young woman for showing us how to get to the office, as we would not have even found it without her guidance.
When I came out of the doctor's office, I noticed a young girl talking to Cathy, who looked like the young girl on the bus and sure enough, it was! She had gone home and told her mother how worried she was about the two older women she had met on the bus and then got the car and came looking for us. She found us just in time and insisted on driving us home, which was practically across town in rush hour. We were overwhelmed by her kindness.
She is a second year nursing student at the U of M. We think her name is Kaelin. We are very grateful to Kaelin. The nursing profession is blessed to have this young woman and we will always remember her kindness.
***********************
We are hoping that you may be able to pass on our heartfelt thanks to this young woman, not only on our mother's behalf, but on behalf of all our family. When my mother, who will be 80 in the spring,  told me the story about crossing Bishop Grandin in the snow storm, it is clear that  she could have easily been hit by a car in the near zero visibility that day. Kaelin's efforts to find my mother and her friend and insist on driving them home could very likely have saved her life, or at least kept her from falling and hurting herself in the terrible conditions. We are all very grateful to her.
Sincerely,
Lauren Hope on behalf of Patricia McInnis and her family