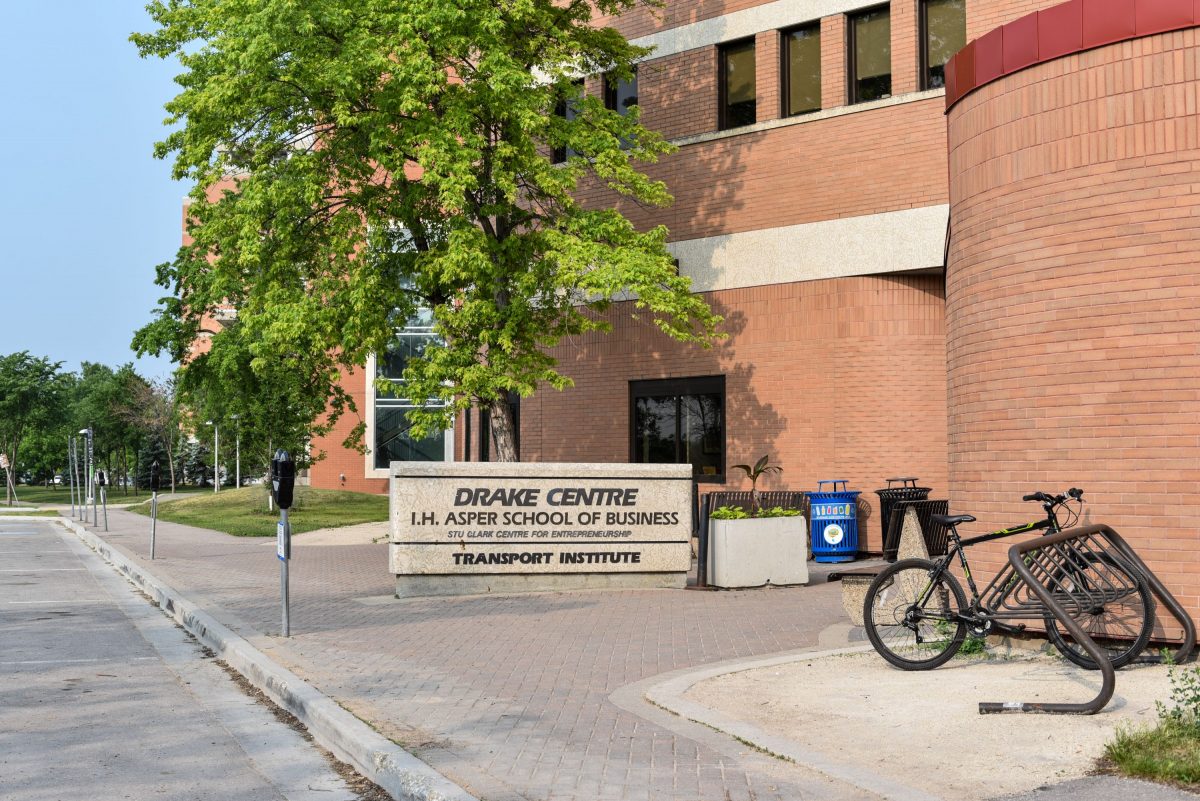 My journey toward reconciliation at work and home
A message from the Asper Dean on National Indigenous Peoples Day
June 19, 2023 —
June 21 is National Indigenous Peoples Day. On this day, Canadians are encouraged to recognize and celebrate the unique heritage, diverse cultures and outstanding contributions of First Nations, Inuit, and Métis peoples of Canada.
As Dean of the Asper School of Business, I would like to share my experience learning about the history of Indigenous Peoples in Canada and engaging with current and future perspectives.
I grew up and worked in Brazil before moving to Vancouver, Canada in 2008. I knew nothing about Indigenous Peoples in Canada when I arrived, and it wasn't until I moved to Winnipeg in 2011 that I really became aware of gaps in my knowledge.
I started asking questions and engaging with the local community. I asked people around me who had grown up in the province, and I researched histories—often shocked by what I learned.
The learning process took time and continues today, but I have witnessed educational institutions begin to engage with more honest accounts of Canada's history, more empathetic receptions to reconciliation— and most importantly, more Indigenous leaders fighting for and securing visibility and making change.
Today, I have more connections to Indigenous perspectives through the Asper School of Business and the University of Manitoba. I am honoured to have many Indigenous colleagues willing to share their knowledge and experiences with me. I'm grateful for my exchanges with Business and Indigenous Reconciliation Executive-in-Residence, Mary Jane Maillet Brownscombe, former IBEP Director and current PhD student Peter Pomart, Instructor of Indigenous Business Katherine Davis, the current IBEP team—Zach Unrau, Riley Proulx and Meaghan McNeill—as well as other leaders and educators at UM like Dr. Cary Miller, Associate Vice-President (Indigenous), Scholarship, Research and Curriculum.
These colleagues and friends help me every day to fulfill my responsibilities as Dean of the Asper School of Business: I aim to create space for members of our community to implement ideas and make improvements, and I am dedicated to listening to, learning from and elevating perspectives from Indigenous colleagues and partners. I hope to advance change that far outlasts my tenure here by supporting these individuals within the institution.
These friends and colleagues are my teachers. As a parent, I also learn every day from my own family. My kids come home from school, excited to teach me more about topics like Orange Shirt Day or Truth and Reconciliation.
When they ask if I know about a part of Indigenous history in Canada, I admit what I don't know, and I express how I want to learn more—they are always happy to share.
As a parent, I strive to create a space where my family can talk about these things—about anything—with responsibility but free of judgment.
This National Indigenous Peoples Day, I am looking forward to being outside, celebrating with my family and learning alongside them.
I encourage you all to take time and reflect on your relationship to this day and the heritage and cultures it honours while also finding the best way to celebrate with the people you love.
Consider joining National Indigenous Peoples Day festivities here at UM. There will be celebrations held on campus on June 21.
The more we acknowledge that Indigenous perspectives are a part of the fabric of our lives in Canada, from work to home, the more we can move forward as allies, teachers, learners and friends.
I wish you all a safe and celebratory National Indigenous Peoples Day!