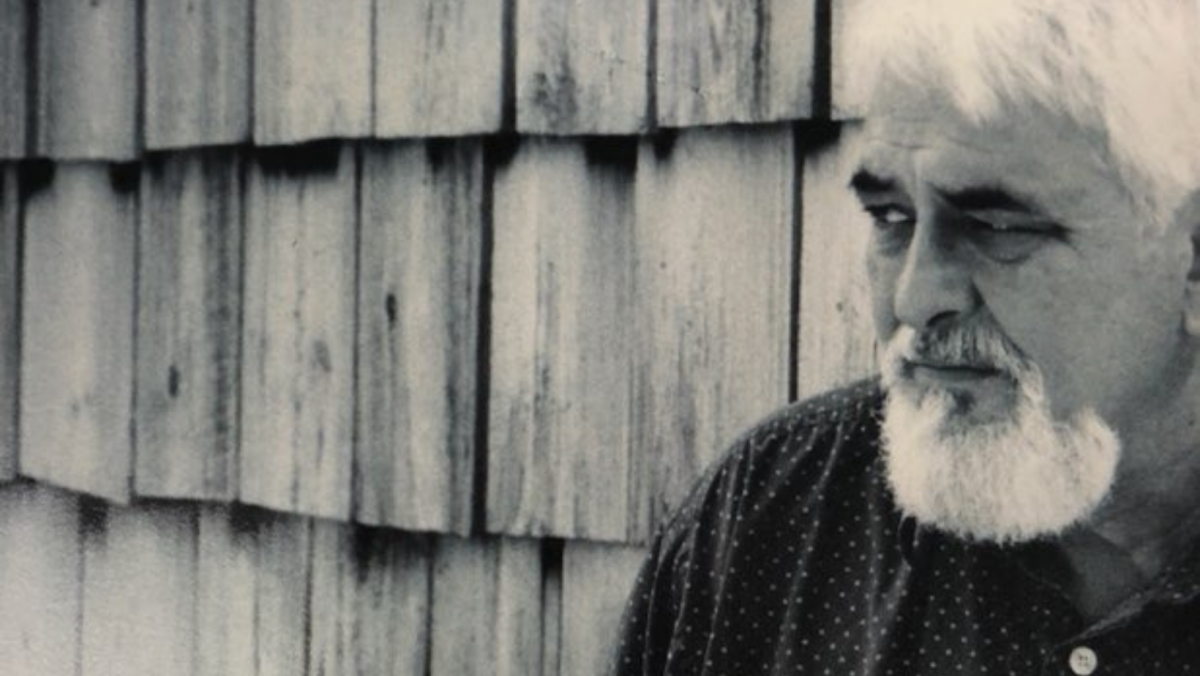 Mourning the loss of acclaimed artist and Professor Emeritus, Robert Archambeau
April 29, 2022 —
Robert Archambeau (1933–2022)
Professor Emeritus at the School of Art
It is with great sadness that we announce the passing of University of Manitoba Professor Emeritus Robert Archambeau on April 25, 2022. An internationally acclaimed artist, Professor Archambeau taught ceramics at the University of Manitoba for twenty-three years, from 1968 until retirement in 1991. While teaching at the School of Art, Professor Archambeau influenced several generations of ceramic artists, many of whom are still active in their practices today. From the time he was named Professor Emeritus at the University of Manitoba in 2004 in recognition of his excellence in teaching and research, he hardly missed a day working in the studio at the School of Art, unless he was at his Bissett studio in northeastern Manitoba. He continued to exhibit and lecture widely, all the while quietly imparting his experience, knowledge, and encouragement to students and faculty alike.
Born on April 18 in 1933 in Toledo, Ohio, Robert Archambeau received his BFA from Bowling Green State University, Ohio, and his MFA from the prestigious Alfred University in New York. After teaching for four years at the Rhode Island School of Design, he was invited to teach at the University of Manitoba. His passion for clay and his unwavering commitment to exceptionally high standards were enduring qualities that he passed on to his students, and his discerning eye and love of beautiful objects continued throughout his lifetime, resulting in him becoming an avid collector as well as a maker.
One of the foremost ceramic artists in North America, Professor Archambeau's reach was long and his work lauded broadly. In 2003, he was awarded the Governor General's Award in Visual and Media Arts, and in 2008 the National Council on Education for the Ceramic Arts (NCECA) bestowed a lifetime achievement award on him for his extraordinary contribution to the field of ceramics. In 2014 he won the Manitoba Arts Council's Award of Distinction "for achieving the highest level of artistic excellence while building a monumental legacy in the field of ceramics on a provincial, national, and international level."[1] As much as he appreciated the accolades, and graciously accepted them, throughout his career Professor Archambeau remained humble and focused on spending as much time as he possibly could developing his artwork in the studio. Inspired by pottery traditions in Japan, Korea, and China, combined with the landscape he witnessed around his beloved Bissett property, his iconic wood-fired pots possess an undeniable presence, each form created with immaculate attention to detail.
Professor Archambeau continued mentoring many of his students throughout their careers, and his presence as an exemplary artist will be greatly missed; however, his influence will live on through his remarkable body of work. Robert Archambeau's prolific career and his exceptional level of professionalism made him the perfect role model for many. He set the standard for us all. Upon meeting Professor Archambeau, you immediately knew you were in the presence of someone larger than life.
Condolences go out to Robert Archambeau's family and all who were close to him, all who were inspired by him, and all who will miss him. Although his voice has been silenced his legacy will live on through his artwork and the many artists he taught and mentored, and whose life's paths he helped forge. And those of us who were fortunate enough to have met Professor Archambeau, we will fondly remember the stories, experiences, and life lessons he imparted with sharp wit and wisdom over a piece of cake and a coffee over the years.
"My aim is not the decorative or didactic, or clay as visual entertainment, it is not political. Instead, I hope my work is, in some measure, a distillation of the magic and mystery that surrounds me on this, my part of the Canadian Pre-Cambrian Shield. It is, at its best, pottery that is serene, rich in detail, detached from the mundane and timeless."[2]
"Robert Archambeau – 2014 Manitoba Arts Award of Distinction," Manitoba Arts Council, May 9, 2014. https://artscouncil.mb.ca/2014/05/robert-archambeau-2014-manitoba-arts-award-of-distinction/
"Teapots: An Invitational – Robert Archambeau, Winnipeg, Manitoba, Canada," Artcetera Gallery Sales Shop, March 29, 2011. http://artceteragallery.blogspot.com/2011/03/teapots-invitational-robert-archambeau.html