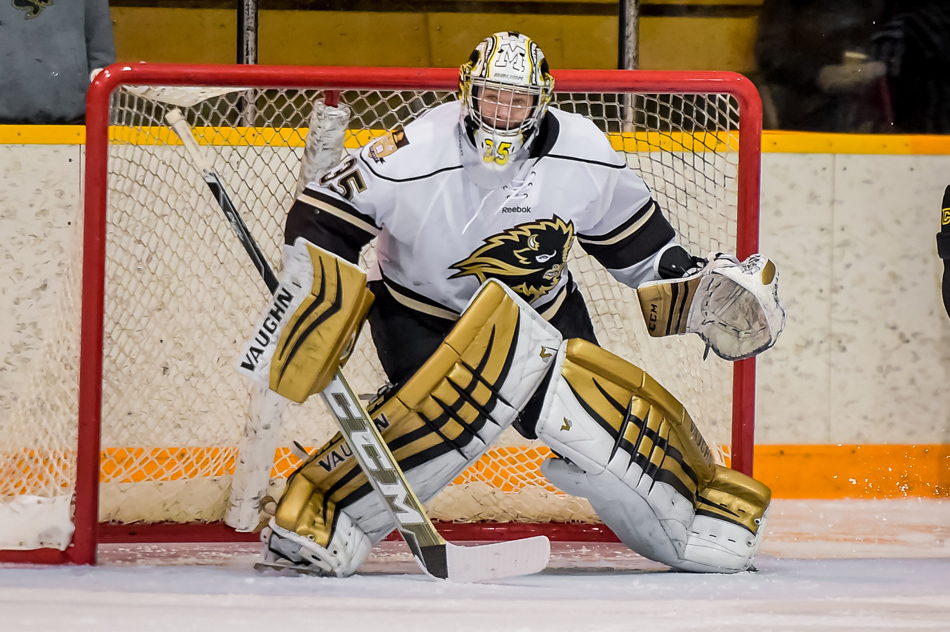 Mike Ridley Award Winners
February 13, 2017 —
The Asper School of Business's 2016-17 Bison hockey players received a major collective honour this season. Eight of our players were recognized with a Mike Ridley Award for superior athletic ability, high academic standing, and leadership.
Erin Kucheravy (Forward)
Warren Callis (Forward)
Sean Christensen (Defence)
Adam Henry (Defence)
Jesse Paradis (Forward)
Byron Spriggs (Goaltender)
Jonah Wasylak (Forward)
Nick Zajac (Forward)
A total of 24 Bison hockey players received the award. One of the four Bison women's hockey players and seven of the 20 men's hockey players were Asper students. Asper players took home a third of the awards overall.
Mike Ridley played with the Manitoba Bisons from 1983 to 1985 before embarking on a 12-year NHL career with the New York Rangers, Washington Capitals, Toronto Maple Leafs and Vancouver Canucks.
More about the Mike Ridley Awards
#gobisons