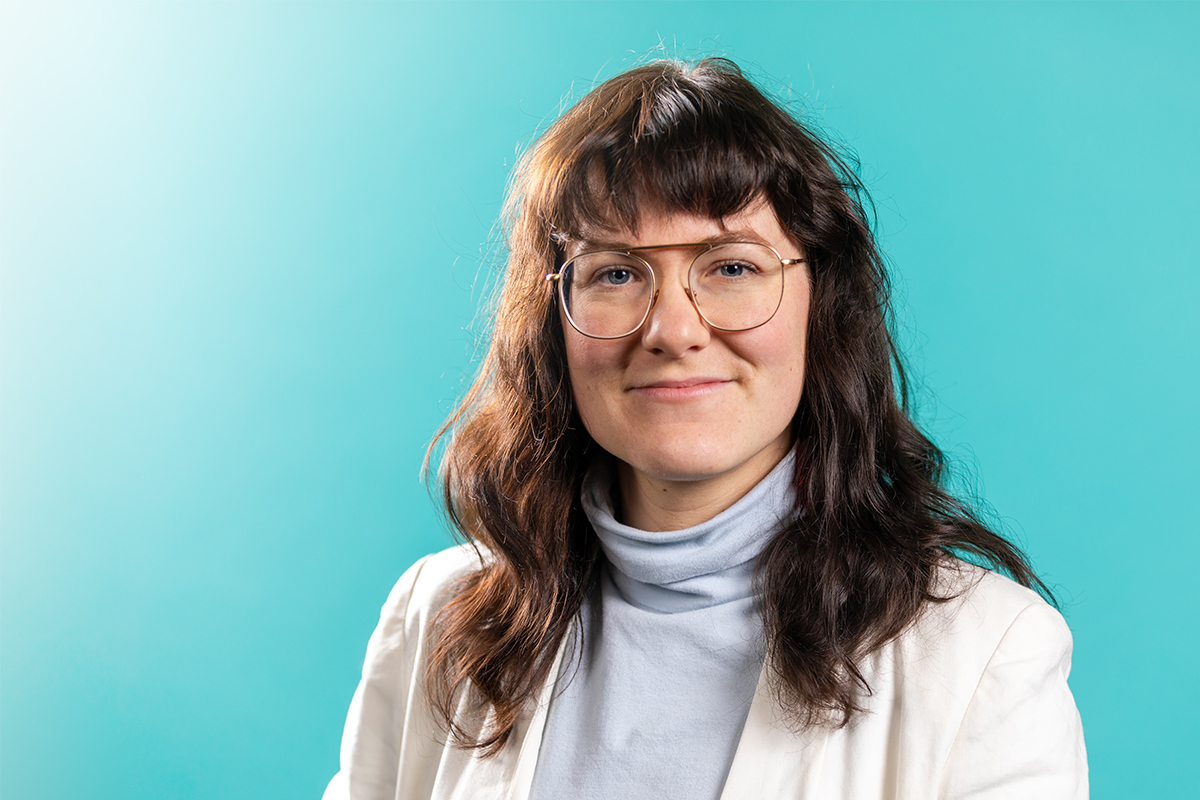 Métis artist and assistant professor uses her craft to give back what she has learned
Meet Métis artist and scholar Katherine Boyer
March 3, 2021 —
Katherine Boyer's early education began in middle to upper-class neighbourhoods that had little to no representation of Métis culture. It wasn't until she pursued a bachelor of fine arts at the University of Regina that she decided to reflect on how her upbringing influenced her identity.
"It took me a long time to situate myself within culture," she tells UM Today. Learning more about her Métis background is connected to her art practice, she says, because "each work is a gateway to support and disseminate history while allowing me to give back some of what I have learned so far."
Additionally, Boyer's mother passed away just as she began her post-secondary education, compounding her search for identity with grief. While the hands-on aspect of her studio-based course helped her with the grieving process, Boyer recalls struggling with the reading and writing components of her course work. "For a long time after graduating, I genuinely believed that I was not good at either of these things," she explains.
Boyer carried this doubt into her master of fine arts at the University of Manitoba. It wasn't until she was introduced to the idea of applying narrative storytelling to her practice that she finally began to excel.
"Using storytelling devices worked in harmony with the way I thought about my work," she says. "The learning experience really concretized the want to provide emerging artists with the fullest range of possibilities for communicating their ideas."
Although Boyer has been an assistant professor at UM since 2018, she has always considered herself an artist first. Throughout her practice, she finds herself drawn to two disciplines that support one another: woodworking and beading. "Working within both a large–scale and small– scale medium allows me to contemplate multiple modes of thought and process simultaneously," she says.
Upon further describing her art practice, she explains: "Architecture in my work, both human–made and environmental or natural, conveys immediate temporal experiences and predicts the future, through cloud–gazing, wind, light, and more. These forces tether us to experiences of our most present now, and in reflection of geological and historical timelines, bring us closer to knowing and understanding ourselves.
"I am often embedding, linking, folding and inlaying disparate materials as an effort to bridge, embody and own my Métis and settler experiences, a lens that simultaneously requires language of both resistance and penitence."
While Boyer believes the resurgence of Indigenous inclusion in the arts has made space for us to name and locate ourselves in the world and further our understanding of cultural identity, she believes there is still room for growth. Next, she says the art world needs to broaden our understanding of range of aesthetics.
"As it stands, there is still a very strong urge to consider western aesthetics as the goal," she says. "Indigenous artists are already using the digital realm, ephemeral modes of making and experiencing, and crafting in really innovative ways that bring critical dialogue forward."
Boyer remains committed to incorporating her identity into her work both artistically and professionally. "At this stage in my life, I have the extreme privilege of passing along what I have learned to others as an educator."
"The more I know as an artist, the more I can pass on as an educator."