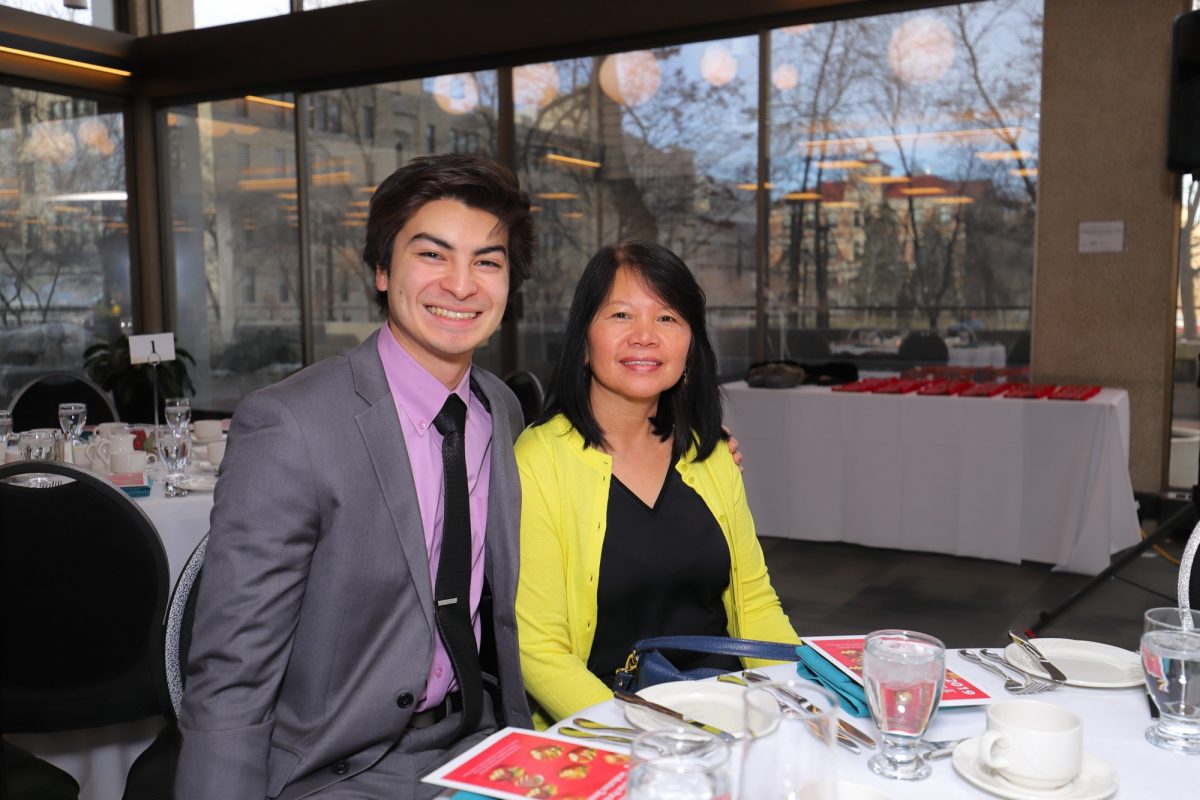 Meet the grads: Antoine Allard [BComm (Hons)/19]
May 27, 2019 —
Antoine Allard is an upcoming Asper graduate who is no stranger to accolades. In the past couple of years alone, Allard has received the 2017 Asper Co-op Student of the Year award, a Manitoba Aboriginal Youth Achievement Award and, most recently, an Emerging Leader Award for contributing to the well-being of his community and demonstrating leadership.
At Asper, Allard double-majored in marketing and leadership, and was a member of the IBEP (Indigenous Business Education Partners) program.
We asked Allard a few questions about his time spent at Asper before he officially graduates. Here's what he had to say.
Which Asper class has been the most challenging?
We all know the most traditionally difficult classes are those like Corporate Finance and Managerial Accounting. However, the class I found most challenging was actually a leadership class, Negotiation and Conflict Management, taught by Lukas Neville, who is a great professor. Although it may not be as traditionally difficult as Corporate Finance, it was challenging because every week we simulated different negotiations. You had to be prepared, trying to apply different strategies, and you learned a lot along the way. It is without a doubt one of the most useful classes I took at Asper.
What were your favourite Asper experiences that happened outside the classroom?
Outside the classroom, my experiences with Asper's Indigenous student group, UMICS, helped me make life long bonds with others. Whether it was helping each other study, organizing events or just having fun together, I'll always cherish those memories. Also, I can't forget my Co-op work term experiences, as they were invaluable to my personal growth. I met many people through Co-op and am very grateful to have participated in the program.
What's next for you after graduation?
I am about to embark on a two month backpacking trip to South America. Luckily, I do have something lined up after that. I worked two Co-op work terms at Parks Canada in their tourism department. I'm extremely happy to return there full-time in a similar position, in travel trade support. It is exactly where I want to be.
What's your dream job?
Honestly, I can't say I have a particular dream job. What I really want to do is make a positive impact on the world. My dream job can be different things. Working for a not-for-profit is my dream job. Helping solve Indigenous issues is my dream job. Right now, working at Parks Canada, I would say that is my dream job because it fulfills my goal. I am helping to protect national parks and historic sites in Canada. As long as I am fulfilling my goal, I am living my dream.
What's your motto?
Enjoy the journey. I feel that so many people, although I am also guilty of this, look forward to their end goal and forget to enjoy the process, the little things that got them to that point. I try to take a moment and truly appreciate the process. The highs and the lows of life come and go, but the journey is what you'll remember. A great quote I like that encompasses this is: "Experience life instead of focusing on what kind of life you'd like to experience".
Do you have any advice for incoming students?
The first piece of advice is something everyone will tell you; get involved! It can be anything, like joining the marketing or finance groups at Asper. You could also join a committee or the Spanish club. Asper and the University of Manitoba have so much to offer you beyond the classroom. I believe I learned just as much through being involved in different student groups and committees as I did learning inside the classroom.
My next piece of advice is just to work hard! You don't have to be the most talented at what you do. Just do your work and don't expect quick results. I find that if you set yourself up for success, things end up working out in the end. One day you'll look back and wonder why you ever worried.
At its 2019 Spring Convocation, the University of Manitoba will confer degrees, diplomas and certificates on 2,848 graduates. On Tuesday, June 4, 283 of his classmates will graduate from the Asper School of Business at the 140th Spring Convocation session. A full list of the graduating students from Asper is available here.