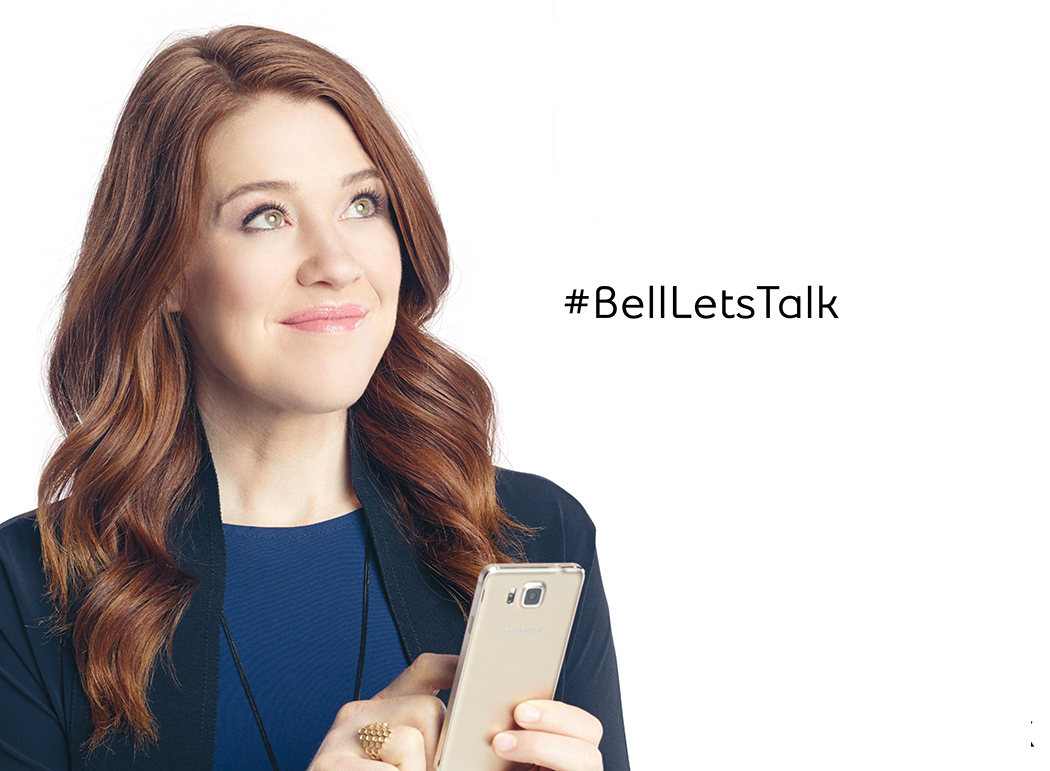 Let's Talk! with Clara Hughes on campus
February 2, 2015 —
The 5th annual Bell Let's Talk Day in support of Canadian mental health took place Wednesday, Jan. 28 — and next week the initiative's national spokesperson, six-time Olympian and 2006 U of M Honourary Degree recipient Clara Hughes, will be on campus to promote mental health awareness and education. This year's Bell Let's Talk Day generated donations of $6,107,538.60 and a record 122,150,772 million tweets, texts, calls and shares. #BellLetsTalk was the number one trend on Twitter in Canada and worldwide.
Hughes' appearance is at noon on Feb. 3 in the Engineering Atrium, hosted by U of M Students Union (UMSU), and the U of M Active Minds student group, student led mental health awareness, education and advocacy group (see previous story on Active Minds for more). Hughes' appearance is part of the UMSU and Active Minds' Self-Care Week from Feb. 2 to 6, which includes activities such as: Monday's Giant Trivia Game and making balloon stress balls; Wednesday's Recess!; Thursday's Art Therapy; and Friday's Bubblewrap Stomp-Out.
All activities will be taking place in the Fireside Lounge in University Center from 10 a.m. to 2 p.m.
Mental health has become a priority at the U of M. Over the past year couple of years, an advisory committee at the university developed a mental health strategy, entitled Success through Wellness. The new strategy was approved by the President's Executive Team on February 5, 2014.
Mental health consultant Stephanie Loewen says mental health is essential. During her year as consultant at the U of M, she worked with the student support team and Human Resources to create a mental health strategy for students and staff.
"Mental health is essential to a person's academic and job success, as well as their ability to participate fully and meaningfully in all aspects of their lives and throughout their lifespan," says Loewen. "I'm very proud to have been a part of the process that involved the experiences, ideas and expertise of faculty, staff and students to inform … a holistic strategy focused on all UM community members."
See more on the U of M's mental health strategy here and here.
---
5 simple ways to help end the stigma:
Language matters – pay attention to the words you use about mental illness
Educate yourself – learn, know and talk more, understand the signs
Be kind – small acts of kindness say a lot
Listen and ask – sometimes it's best to just listen
Talk about it – start a dialogue, break the silence
Visit Bell.ca/LetsTalk to learn more.
---