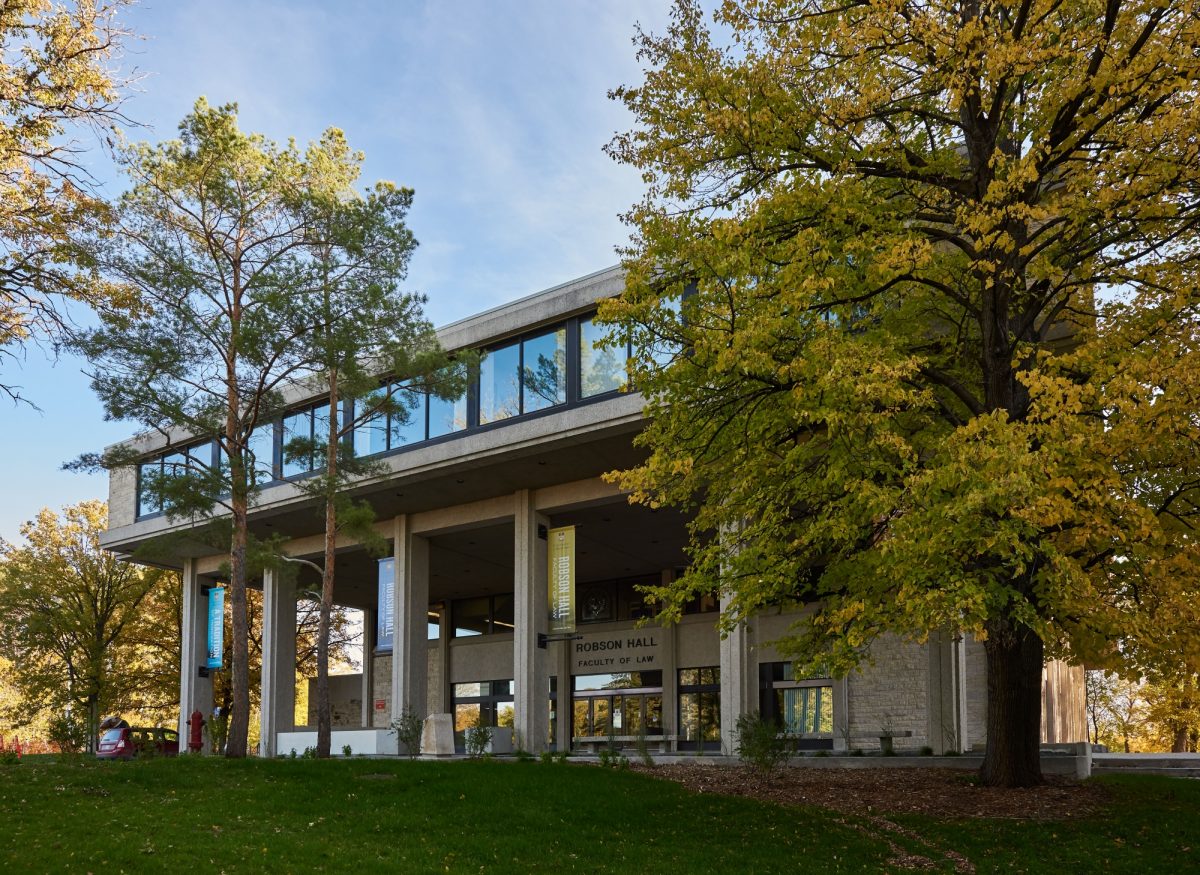 Law professor wins Law of Work Best Paper Prize
With student help, research addressed gap in questions of labour law
May 28, 2021 —
Congratulations to Assistant Professor Bruce Curran on winning The Law of Work Best Paper Prize at the Canadian Industrial Relations Associations conference which ran online May 26-28 this week. Dr. Curran presented the paper Thursday morning, May 27, and was presented with the award at a virtual ceremony that evening.
The paper is titled "Negotiating About Bad Faith: The Effect of Honda on Wrongful Dismissal Settlements," and examines a gap in legal literature on the negotiation of dismissal settlements left by the Supreme Court of Canada's 2008 decision of Honda Canada Inc. v. Keays which revised legal principles regarding employers' duty of good faith in the dismissal process. "Since this decision, opinion has been sharply divided about the case's potential impact on employers and employees," Curran explained in his abstract.
"In order to address this gap in the literature," he continued, "I performed an experiment involving the negotiation of a fictitious wrongful dismissal lawsuit with allegations of employer misconduct. I randomly assigned 288 law students into either a Honda-era condition or a pre-Honda-era condition. Each student was assigned the role of employer counsel or employee counsel, and paired for a negotiation with a student playing the role of the opposing counsel. Negotiators were provided with a package that contained confidential information related to their client's experiences and settlement preferences, and a summary of the law of the relevant era."
The results of this experiment suggested to Curran that from an employee perspective, there may be less cause for concern about Honda's impact than originally thought. "While wrongful dismissal cases involving bad faith allegations may be marginally more difficult to settle now than in the pre-Honda era," Curran concluded, "where a settlement is reached it is equally likely to include some amount of compensation for bad faith conduct, and the amounts of bad faith payments have not changed since Honda. A number of legal developments since the time of the previous empirical study help to explain this lack of difference in the eras, and the negotiation literature also assists in explaining the results, including the concepts of anchoring and corrective justice."
Curran attributes much of the research paper's success to the help of law students and the Faculty of Law: "I have been very supported by the Robson Hall community in this project," he said upon receiving word of the award. "The students of Robson Hall invested substantial time to act as subjects. The Legal Research Institute of the University of Manitoba and The Manitoba Law Foundation gave financial support. Also, two law students, Caylene Foley and Edvanny Silva Burns, provided able research assistance."
Curran is in the process of preparing the work for publication in a peer-reviewed law journal.