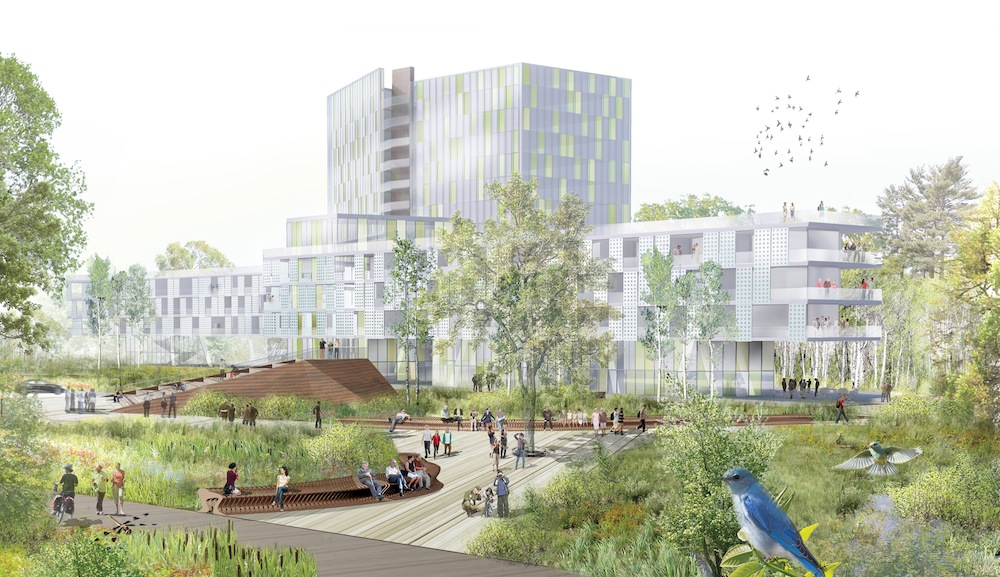 Latest Visionary (re)Generation draft concept to be presented
March 19, 2015 —
Message from Paul Kochan, Vice-President (Administration)
Dear Colleagues:
I am writing to provide an update on the Visionary (re)Generation planning project currently underway to develop a new Master Plan for the Fort Garry Campus and surrounding lands. I would also like to invite you to a come-and-go Open House on March 26, 2015 from 10:00 AM to 4:00 PM in the Engineering Atrium. This event will present the latest draft concept of the Visionary (re)Generation Master Plan, and will also be an opportunity for community members to provide feedback to further inform the development of the final draft.
Over the past year, since the close of the Visionary (re)Generation Open International Design Competition, the University has been working with the competition-winning team, in collaboration with University and community stakeholders, to develop the new Master Plan. So far the planning process has included over 800 people and close to 60 different consultation meetings and events, building on the extensive engagement that took place prior to and during the Competition.
All of this work (including the feedback heard at previous Open House events in March and October 2014) has resulted in the formation of a draft plan, which is being presented for further community input at the Open House on March 26. The feedback heard at this Open House will be an important input in the final phase of planning work – the formation of the final version of the Visionary (re)Generation Master Plan anticipated in Fall 2015. This completed Master Plan will be a flexible, living document, subject to periodic review and reevaluation over time.
The draft plan shown at the open house will also be submitted to the Senate Planning & Priorities Committee, Senate, and the Board of Governors for information and comment this spring. The final plan will be submitted for approval once completed.
I would like to thank university students, faculty, and staff as well as members of the broader community for your input to date. I  look forward to your continued collaboration, and to your anticipated feedback at the upcoming Open House.
We look forward to seeing you at the event.
Paul Kochan, Vice-President (Administration)