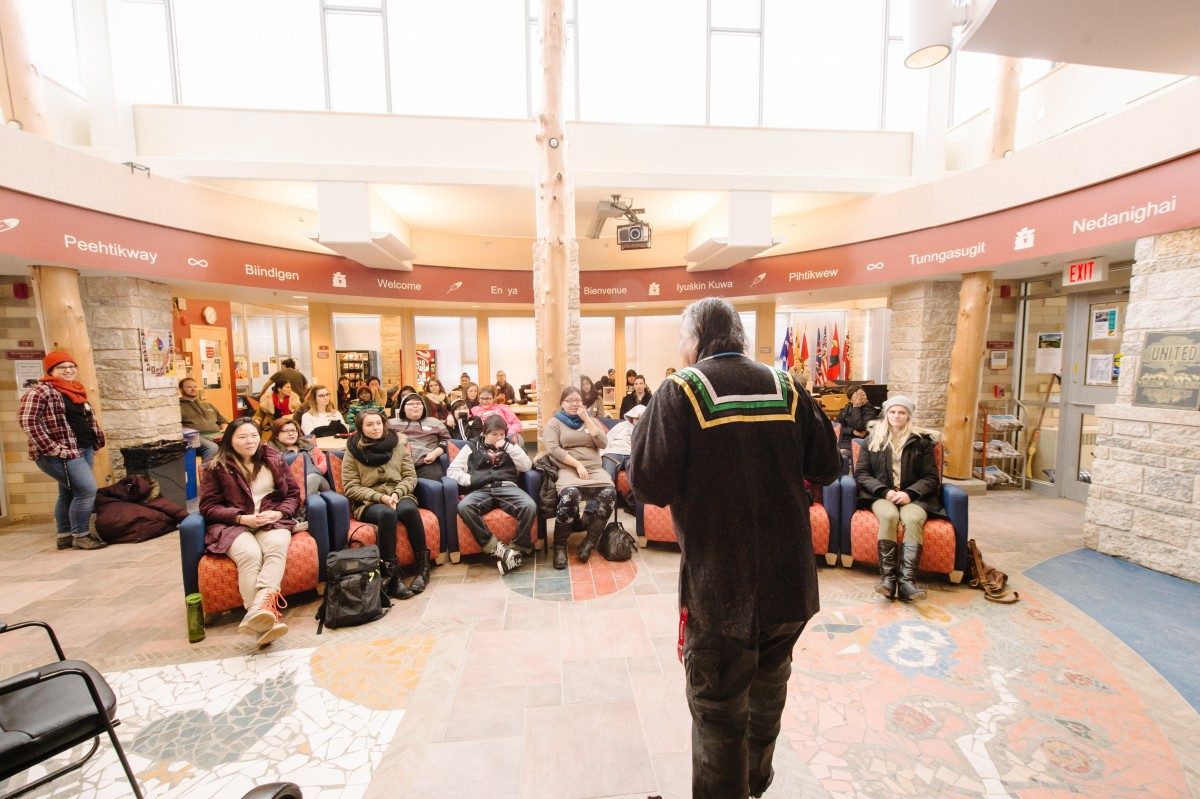 Last chance to apply! Join the Land and Water Mentoring Program.
October 2, 2018 —
Application period extended to October 8th
Do you want to learn more about your relationship to Treaty, and to the Indigenous lands and waterways in our city? The Land and Water Mentoring Program will bring together grade 10 students from R. B. Russell Vocational High School with undergraduate and graduate students from the University of Manitoba to learn about Indigenous cultures, social justice work and the university experience. Together, university mentors and high school youth will:
participate in cultural programming to explore identity, power and privilege;
reflect on their gifts and roles in community;
meet and learn from community leaders;
explore university as one of many paths for achieving social justice and Mino Bimaadiziwin, the good life;
and attend classes and campus events to experience university and student life.
Open to all U of M students. Indigenous students are strongly encouraged to apply. In the 2017-18 school year, about 98% of the R. B. Russell's student population identified as Indigenous. CSL acknowledges how important it is for mentors to share a cultural frame of reference with the youth they will work with. Service-Learning Coordinator Indigenous Nicki Ferland shared, "It's particularly important for youth to see themselves reflected in the university mentors, especially because we want them to be able to envision university as one of many paths they can take to use their gifts, fulfil their chosen roles in community, and achieve their goals, generally."
Become a mentor, learn more about yourself and make a difference for high school students. Learn more about the Land and Water Mentoring Program here, including required time commitments and a draft schedule for the 2018-19 school year. Mentors receive free training in mentorship, ARROWS, facilitation, conflict resolutions and more!
Apply now! Applications are open until October 8 at 11:59 pm. Mentors interviews take place during the weeks of October 8 and 15. The first full-day event with R. B. Russell students is Thursday, October 25.
Community Service-Learning offers free local programs for students interested in applying their knowledge outside the classroom and gaining relevant hands-on experience in the community.