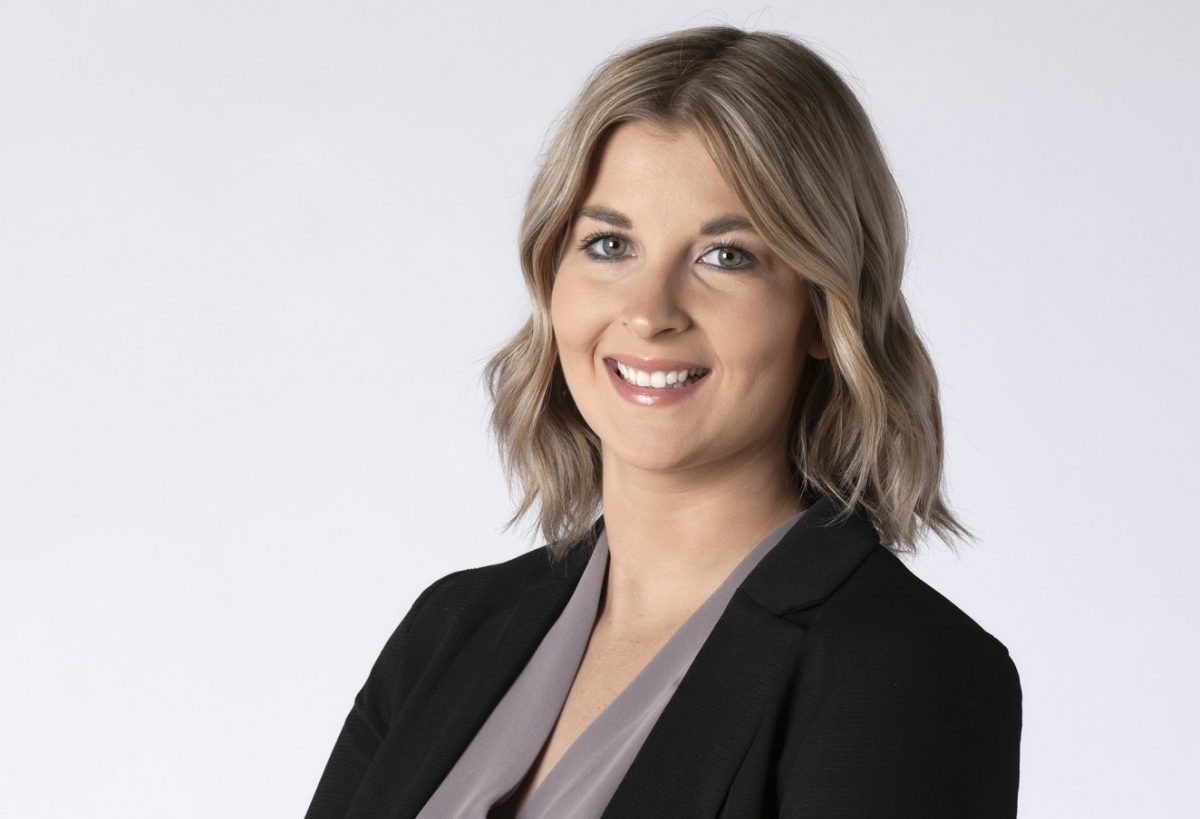 Juris Doctor Class of 2020
Just be yourself: Alyssa Cloutier
July 24, 2020 —
As Western Canada's oldest law school, the University of Manitoba's Faculty of Law has a 106-year tradition of providing quality legal education to students, many of whom have gone on to forge meaningful careers as change-makers, significantly impacting the Canadian legal system and improving justice for many. As an institution, the law school – housed at Robson Hall – is constantly growing and innovating with its students forming part of its living walls. We celebrate the graduating class of 2020 by highlighting a number of remarkable Robson Hall students. Please meet one of this year's top advocacy moot series competitors and award-winning scholars, Alyssa Cloutier.
Seeking a Challenge
Edmonton-born Alyssa Cloutier knew as early as high school that she wanted to be a lawyer. Growing up in Oakbank, Manitoba, she developed a strong interest in law while at Springfield Collegiate Institute, and decided then, to do both undergraduate and law degrees close to home at the University of Manitoba. She chose law after completing a double major in History and Psychology, because, "I wanted a career that would challenge me every day and provide me with the opportunity to continuously learn new things," she said.
Throughout law school, Cloutier rose to every challenge, winning awards and honours on the way, particularly in family law and advocacy including the Borden Ladner Gervais Professional Excellence Award, 2018; the D.A. Thompson Q.C. Prize (Highest Standing in Family Law), 2019; the A.J. Christie Prize (Highest Standing in Advocacy), 2019; the Honourable Justice Robyn Moglove Diamond Prize for Excellence in Family Law, 2019; and the Judge Ross A. Johnston Prize for Family Law (Outstanding Performance in Family Law and Advanced Family Law), 2020.
Competitive Spirit
Throughout her final year of law, she proved herself an advocate to be reckoned with, first emerging as runner-up in Robson Hall's intramural Solomon Greenberg Trial Moot to form a team with Greenberg winner Keith McCullough. Together, they went on to win the MacIntyre (Western) Cup, finally placing second in the national trial moot, The Sopinka Cup.
Reflecting on her moot competition experience, Cloutier said, "The opportunity to put forward our case at the national level in front of a number of prominent judges and lawyers was an invaluable experience. The skills I developed throughout the process will be extremely beneficial as I move forward with my career. I am incredibly thankful to have had the opportunity to learn from our coaches, Judge Killeen and Chantal Boutin, and to have participated in such an esteemed competition."
Cloutier credits numerous individuals for having encouraged her in her legal studies from friends and family to professors and past teachers. "I have been very lucky in the support and mentorship I have received throughout my studies and I am very grateful for everyone who has been a part of that," she said.
Speaking frankly, Cloutier describes law school as "one of the best experiences I have had to date. I have had the opportunity to travel to some incredible places, participate in exciting competitions, learn from some of the best in the profession and meet some amazing people along the way."
"You don't have to follow any single "traditional" path to be successful. There are an infinite number of ways to carve out your own path and set yourself up for a successful career. You don't have to be the top of your class, you don't have to be the most connected, you don't have to get the first job – you just have to work hard and be you, as cliché as that sounds."
Part of carving her own path included involvement with Manitoba Law Student Association groups including the Feminist Legal Forum and the Human Rights Collective. She was on the Professional Development Committee in her second year, co-chairing it in her third. Cloutier sees opportunities within these student groups to continue engaging with not just other law students but the legal community at large. " Each of these groups and committees are incredibly important for students and provide excellent opportunities for students to volunteer and network within the community," she said. "I hope that they continue to provide these opportunities for students for years to come."
Community Mind
During her time at Robson Hall, Cloutier got to know the community of students, faculty and staff well. "There was never a time when I felt as though I had nowhere to turn for answers to my questions, support, or even just a good laugh," said Cloutier, describing Robson Hall as a "small, close-knit faculty," which she feels helped make her law school experience all the better.
With Robson Hall being the only law school in Manitoba, Cloutier noted that it receives overwhelmingly positive support from the Manitoba legal profession. "There are a number of practitioners that dedicate countless hours to teaching and mentoring students at Robson Hall, which is something that is unique to the Robson Hall community and provides incredible learning opportunities for students," she said.
Now articling at Cochrane Saxberg, a Winnipeg law firm that specializes in Child Protection, Labour and Employment, and Indigenous Law, Cloutier looks forward to opportunities to explore different areas of the law and see where her path leads her.