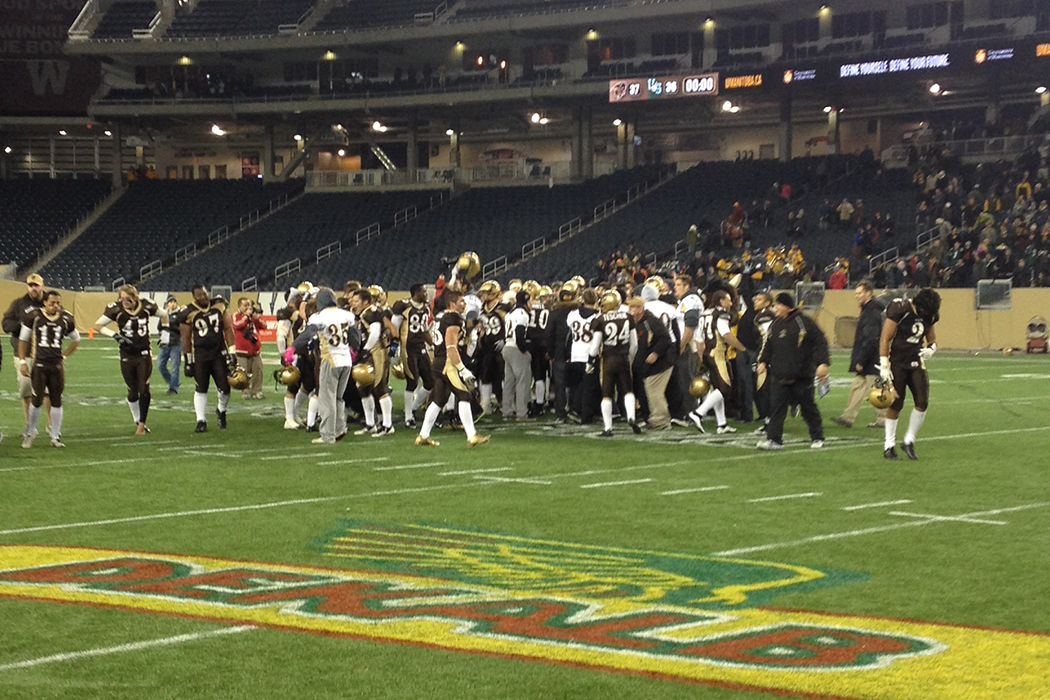 Bisons earn thrilling 37-36 victory
November 1, 2013 —
The University of Manitoba Bisons football team edged past the University of Saskatchewan Huskies in a thrilling game to take the Canada West Semi Final on Friday night by a score of 37-36. A late touchdown by Bisons slotback Nic Demski gave the Bisons a one point lead with only 1:23 remaining in the fourth quarter. Saskatchewan pushed back in the final seconds, earning a chance at a last ditch field goal. However, the Bisons held firm, blocking the field goal as time expired.
A supportive crowd of 2,422 fans were on hand to cheer on the Bisons in the first ever playoff game at Investors Group Field, and the first home playoff game for the Bisons since 2007.
The Bisons will move on to the Canada West Final as their playoff push continues. Manitoba awaits an opponent and the Calgary Dinos and the UBC Thunderbirds battle in the other Canada West Semi Final this weekend.
Go Bisons!
Highlights from the game