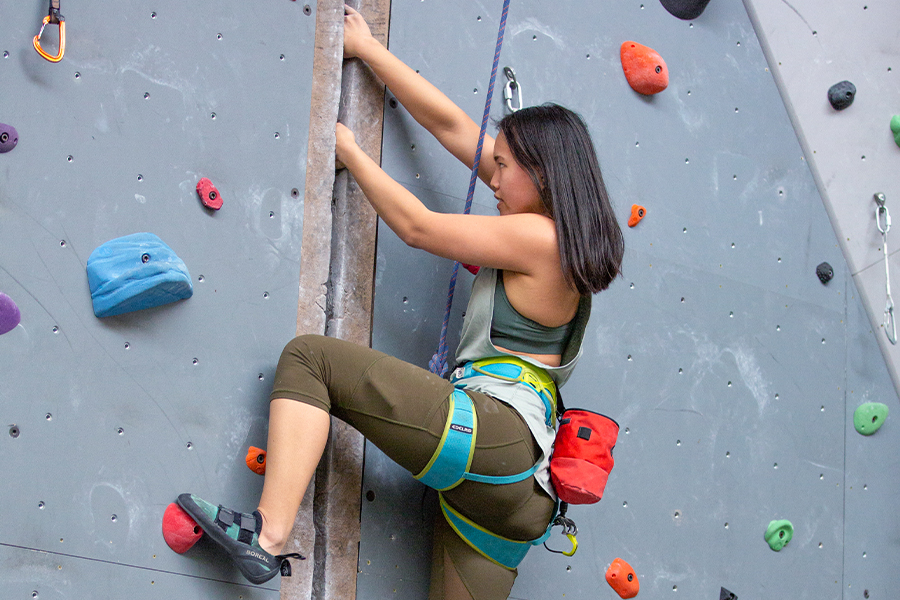 Invest in your physical health, get active this winter with Recreation Services
Winter registration opens November 10 at 12 p.m.
November 9, 2021 —
Recreation Services is inviting you to stay active and engage in programs and clubs geared to help you maintain fitness in ways you enjoy. With all the options offered at UM, there's something for everyone.
Whether you want to try something new or rekindle previous interests in fitness and sports, now is the time to take the chance. Participating in clubs and programs also has a wide range of benefits: stress relief, testing and working on your skills in safe and welcoming spaces, as well as building on transferable skills that help with career development. Registration for winter programs, clubs and intramurals opens on November 10 at 12 p.m.
Adult instructional programs
Recreation Services offers a variety of adult instructional programs aimed to engage participants from all skill levels and backgrounds. These include activities in ballroom dance, boxing, Muay Thai, law enforcement conditioning, Judo, Aikido, S\skating, and k-pop.
REC clubs
REC Clubs foster opportunities for the UM community to participate in their favourite sports; for students, by students. These include climbing, ringette, rugby, synchronized skate, tennis, ultimate, volleyball, and wrestling. Certain clubs offer leisure and/or competitive environments.
Intramural sports
Intramural sports at UM also provide great opportunities for students and staff to actively engage in a variety of organized sports. Sports being offered are basketball, ice hockey, soccer, volleyball, and dodgeball. Applicable registration fees are applied for each sport, to all participants.
UM students who have access to all that Recreation Services offers through the Sport and Rec Fee are eligible for the program, though additional intramural registration fees are applied for each sport.
Building up the community
Beyond the overarching benefits of these programs on your physical and mental well-being, participants can meet new people, make connections and develop a sense of community and belonging.
"I started rock climbing at the Active Living Centre about 4 years ago as an undergraduate student, and since then I've met so many wonderful people who are now my close friends," says Jocelyn, avid climber and Faculty of Science graduate student who also works at the ALC climbing wall.
Jocelyn explains: "I made more connections and friendships there than I did in any of my classes. Within the confines of that climbing wall there were countless birthdays celebrated, climbing trips planned, and laughs shared. It was always a place to go where I know I'd either run into at least a few friends or meet new ones. The sense of community that developed at the climbing wall, and the effect that it had on the Winnipeg climbing community is extraordinary."
For other ways to exercise and enhance your fitness routine on campus, also note that the Active Living Centre and Joe Doupe Recreation Centre are open! The Sport and Rec Fee allows UM students access to available facilities at the Fort Garry campus, and the Joe Doupe Recreation Centre at the Bannatyne campus, as well as eligibility to participate in intramural sports.
Visit the Recreation Services website for more information on these programs, including contact and registration information for programs and services that interest you.