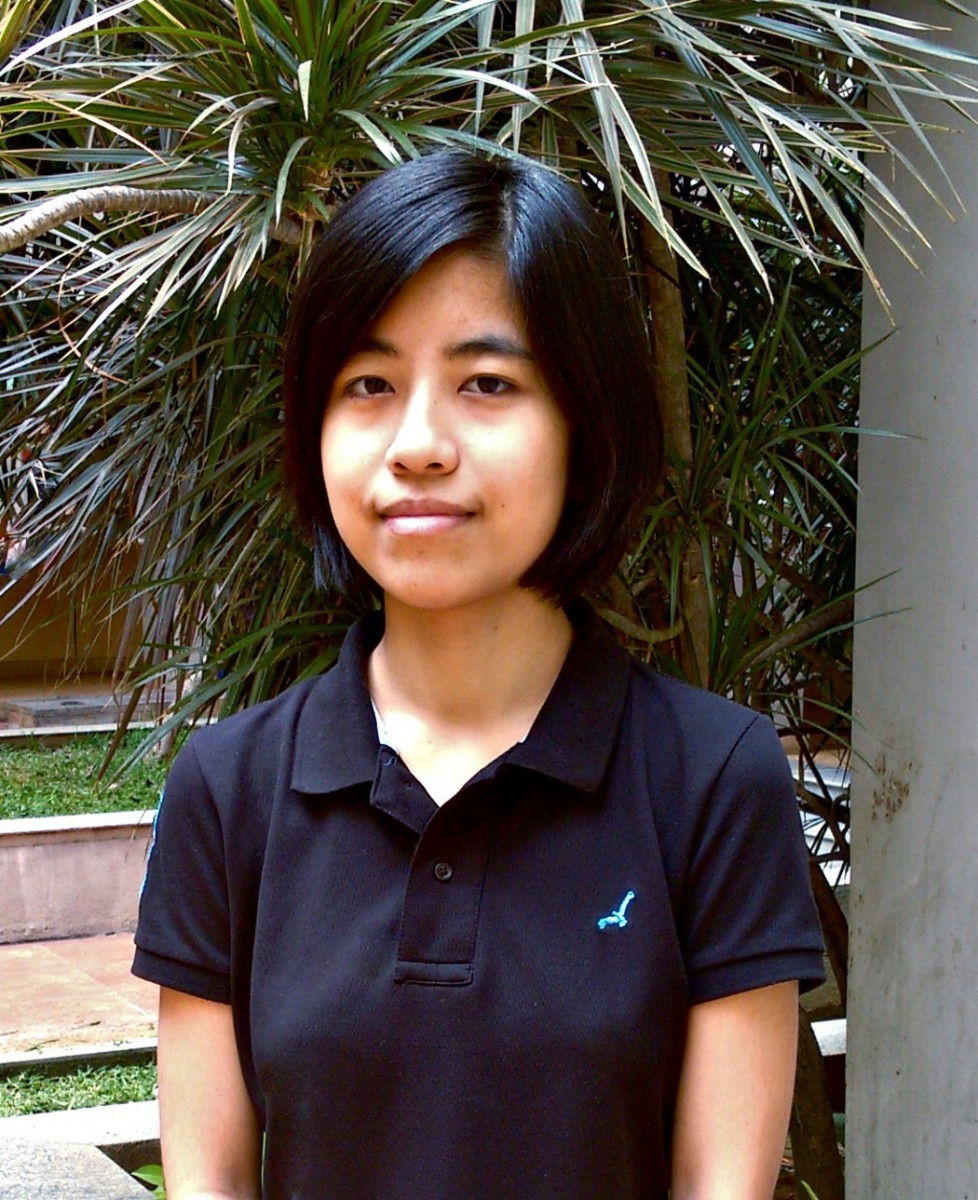 International Student Intern to Research Effectiveness of 'Healing' Plants
Mitacs Globalink Provides Internships to Promote Industrial and Social Innovation
April 19, 2016 —
Growing up in northeastern India, Divya Lairikyengbam would often see people using local plants to create treatments for certain wounds, illnesses, or other health-related issues. Today, Lairikyengbam is a biotechnology student who is on her way to determining how effective those natural treatments and others like it really are.
"I've always been fascinated by the medicinal properties of plants. I learned about biotechnology in school and decided I should pursue it as my career," said Lairikyengbam, who will spend the summer at the U of M working on isolating bioactive molecules from plant extracts that have been sent from India.
The project, under Dr. John Sorensen, associate professor, chemistry, has been made possible by the Mitacs Globalink Internship program. The not-for-profit organization sends students from several countries around the world to Canadian universities supporting industrial and social innovation.
Lairikyengbam, who is studying in the M.Sc Biotechnology (Integrated) program at VIT (Vellore Institute of Technology) University in India, was thrilled to be selected to travel to Canada for 12 weeks.
"The work Dr. Sorensen is doing is the kind of work which I want to do in the future, so it's the perfect project," said Lairikyengbam. "It will be a great opportunity for me to use what I've learned in my previous training and my years at VIT, and implement my knowledge."
The research project – titled "Identification of bioactive natural products from plants used in Indian ethnopharmacology" – came as a result of a sabbatical visit last winter to India, where Sorensen spent four months at Jadavpur University in Kolkata. He worked with a group in the School of Natural Products Chemistry in the Department of Pharmaceutical Technology that was conducting an evidence-based validation of ethnopharmacological preparations used by traditional healers.
"What that means is that this group takes extracts from plants that local healers have been using and carries out assays to determine if there is any biological activity – antibacterial, antifungal, or anything else – actually present in the plants," Sorensen explained. "However, they would like to have these plant extracts separated into their constituent molecules. That's where I come in, since my research group has done some of this kind of work in the past."
The summer project will focus on the extract of a plant which is widely used for treatment of bacterial infections. Once Lairikyengbam has isolated bioactive molecules from the plant extracts, the purified molecules will then be sent back to Jadavpur so researchers there can determine which molecules are responsible for bioactivity.
"Traditional healers in India and around the world have been using plants, plant extracts, or other even more exotic things to treat all sorts of conditions. But the missing link is that there is very little scientific, evidence-based validation that what they're doing is actually working. This project allows us to start working on that," Sorensen explained.
Lairikyengbam was the best choice for the intern on the project – among others who applied from countries including Brazil, Mexico, and Vietnam – because her background fit so well, Sorensen said.
"She has experience working with plant extracts already in India, her academic background is excellent for this project, and her English is outstanding."
The benefits go both ways, he added.
"Any time you have somebody come from another part of the world, it helps broaden the experience of the people working in the lab here as well."
"Because we're working with traditional Indian remedies, it doesn't hurt that she can tell us a bit about some of the traditions in that part of the world, and also communicate with my colleagues in Jadavpur."
A huge draw, of course, is that the internship is fully funded by Mitacs, including all expenses for accommodations and travel.
"It's great that we get the opportunity to bring someone to Canada and offer them some training in a way they may not get the chance to do where they are. And Mitacs did the pre-selection of the interns, so we know we are getting quality candidates to choose from," Sorensen said. "And when the student comes and participates in this program, Mitacs is also willing to provide funding towards their Ph.D. program if they decide to return to Canada. That's a great incentive."
Lairikyengbam also trusts that her background and interests will indeed contribute to the project's success.
"I hope I can bring a new perspective to the research there," she said. "After coming back I want to continue with my work. There is a lot of biodiversity in the northeastern part of India, where I'm from, so there are so many plants which have various medicinal properties. I think this will help me study those plants and maybe help in finding out some molecules which can be used to treat disease."
While Lairikyengbam – who has never been outside of India – didn't know much about Winnipeg before applying for the internship, she is looking forward to spending the summer here.
"I'm going to be able to work under a reputed professor and along with other graduate students and research scholars, so it's going to help me learn a lot not only on my subject but also about the people there in Canada, in Winnipeg, and the culture over there."
As for Sorensen, he believes this project and others like it can have a huge impact on the future of medicinal treatments around the world.
"There's a very large number of pharmaceutical drugs on the market that are basically natural products produced by some plant, or some fungus, or maybe a bacteria. So there's pretty good incentive to look at natural products as potential sources of new drugs, but also to understand how they are assembled by the organism that produces them. If we understand that, we can do things like make better versions of some of the new molecules we find out of these Indian plants," he explained.
"Natural products are still our best sources of new drugs. There are likely still very effective cures for exotic diseases and mundane things waiting to be discovered out there."