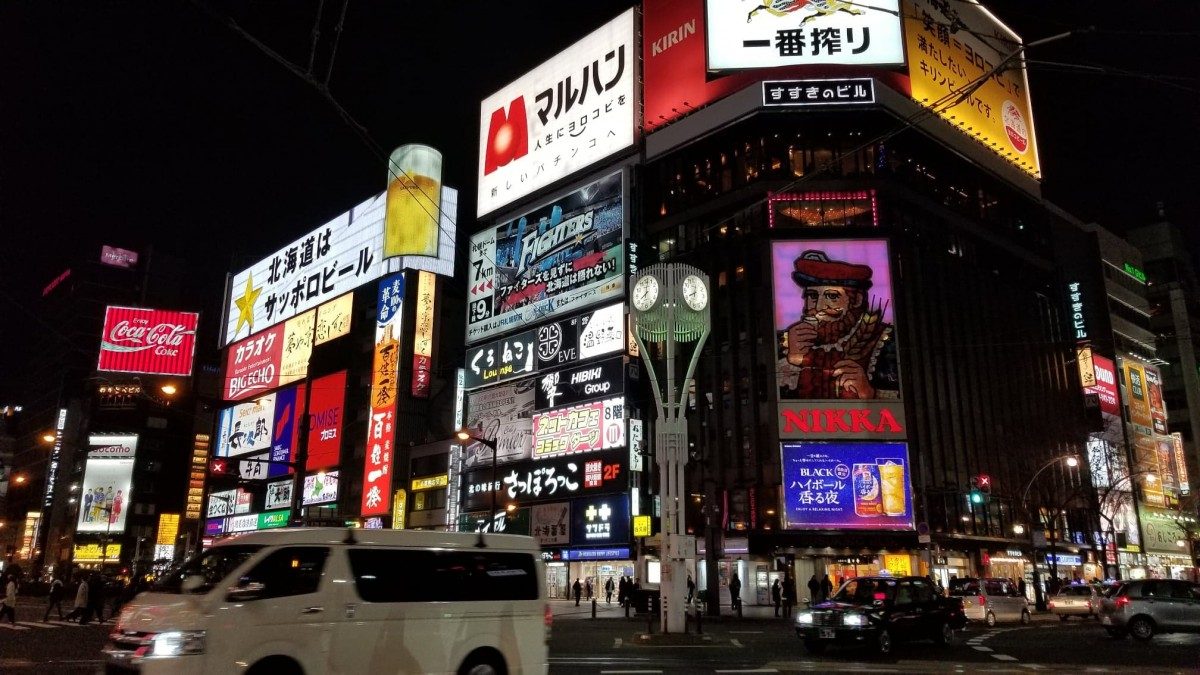 Indigenous student selected for cultural exchange to Japan
December 21, 2018 —
Amanda Fredlund was nominated in early Spring to attend a cultural exchange program in Japan. When she got the confirmation email in early November, she had less than a month to prepare for the opportunity of a lifetime. Fredlund sat down with UM Today to tell us about her whirlwind overseas experience.
Tell me about how you heard of the opportunity to participate in the Kakehashi Program with the Asia-Pacific Foundation.
I received an email from one of the contacts I met in Ottawa this past spring testifying for the Standing Committee on Aboriginal Peoples for an "Indigenize the Senate" project. Through that project, myself and two other Indigenous youth were invited to go to Japan as a part of this cultural exchange. In our group of eight people from Canada, three of us were Indigenous.
What was the application process like?
The program is based on recommendations and nominations by other programs. The program is funded by the Ministry of Foreign Affairs of Japan, and they are the ones who select exchange students based on the nomination submissions. I was nominated because of my involvement in the Indigenous community on campus, as well as my role in testifying at Senate in Ottawa this past spring. They contacted me in November to let me know I was accepted.
How did you balance the responsibilities of school while away?
My professors were pretty excited and understanding for this opportunity. For the most part, I was able to finish some assignments early, and get extensions for the others. It was nice to have my professors work with me to help make it easier.
What did you do while abroad?
I arrived in Tokyo in the late evening with a short orientation that went over the itinerary for the whole trip. Our first visit was to the Ministry of Foreign Affairs of Japan, and we met in the morning with ministry members who gave presentations on the Japanese economy and economic connection with Canada and how they are trying to strengthen the ties between our two nations through trade and tourism. After those presentations, we went for lunch with the minister of foreign affairs and a couple of his executive team members. It was a really fancy restaurant with authentic Japanese food and cuisine, and we were given the opportunity to tell them about ourselves and the work we do here. We also explored the vision of relationship between Canadians and Japanese people on an economic level, on a citizen level and on a tourism level.
We flew to Sapporo, Hokkaido, Japan, and were able to do more cultural exploring. We visited the Hokkaido museum, which was probably my favourite part. We were able to browse artifacts and read about the history of the Indigenous people of Japan called the Ainu. It was very interesting because the Ainu people have a very similar history to Indigenous people in Canada. They were relocated from the land to communities, and pressured to speak Japanese and assimilate to the mainstream culture. So, today, the Ainu people are working toward reclaiming their traditions and language.
Another interesting thing we saw at the museum was a connection to Canada—specifically in Alberta and the Métis people. The province of Hakkaido is a sister province to Alberta with a strong exchange relationship, so its display with Métis symbols and artifacts was a familiar sight.
In the evenings, we were free to explore the cities as a group, making sure to stay together because Tokyo especially is really large with a lot of people. The entertainment districts and shopping districts were interesting.

What kind of Japanese cultural knowledge did you learn?
While in Hokkaido, we had the opportunity to visit a Buddhist temple called the Hokoji temple in Sapporo, where we learned about meditation from the head monk who also taught us calligraphy.
We also learned how to make paper using the traditional Ozu Washi method. We learned that traditionally, this paper was created that was very thin but very strong, that was created using fibers from the branches of twigs and trees native to Japan. It's a method still done today, and is considered as a form of art. It was very beautiful and traditional.
The food was amazing. When I got to Japan, within hours of landing, we were at a Japanese restaurant eating really delicious food. We had chicken hearts, avocado sushi, shitake mushroom skewers and other Japanese appetizers. We had an opportunity to go to a fish market called the Tsukiji Fish Market, which is known for cooking the freshest catch for buyers. While we were there, I had the most delicious tuna and salmon sashimi, as well as squid, octopus, lobster and scallops. Another treat I had over and over again was a Japanese dessert called mocha, which is made from rice flour dough with a bean paste filling topped with strawberry.
Would you recommend travelling abroad to other students who are considering it? What advice would you give?
Yes, I would highly recommend it. Especially as an Indigenous student, it was beneficial to learn about other cultures who have a similar history and see the ways in which they navigate their own resilience in comparison to how we navigate that. Also understanding that the ways in which people are reclaiming their culture, land and language look different wherever you go and there's no one right way to do it, except to encourage youth to continue to seek out ways to practice culture and be proud of it.
Planning ahead was crucial for this trip as a student. Usually, at the beginning of the semester, you have an idea of your schedule and workload. Communicate with your professors and allow yourself enough time to finish assignments ahead of time. The extra hard work is worth it to travel in another country!
Amanda Fredlund is from Churchill, Manitoba, and is Tlicho Dene. Currently, she is in her fifth year of her bachelor of arts in Native studies with a minor in anthropology and is a member of the Indigenous Circle of Empowerment (ICE) program. Eventually, Amanda would like to work with the archive department at the National Centre for Truth and Reconciliation.