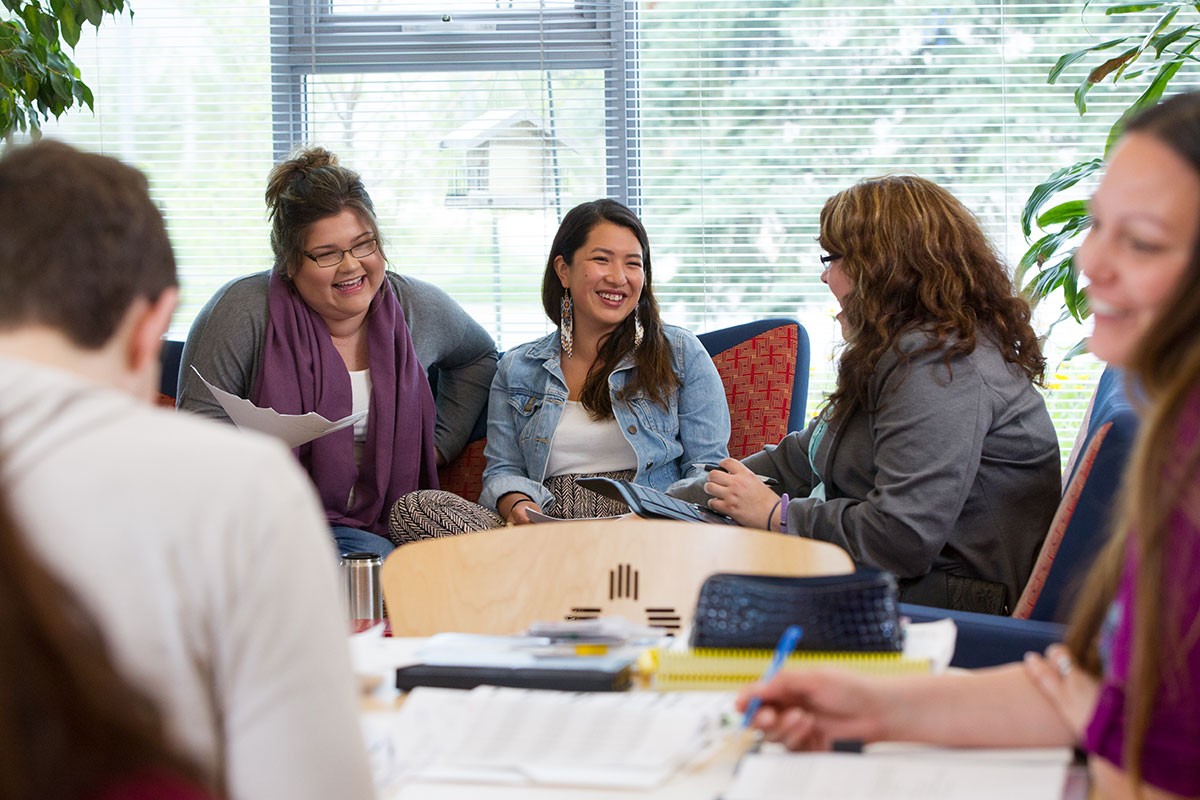 Indigenous Initiatives Fund submissions now open
October 23, 2018 —
This summer, more than a dozen Indigenous students were able to benefit from real-world experience through the Indigenous Summer Student Intern program.
Earlier in the year, the Faculty of Kinesiology and Recreation Management hosted a public forum, exploring how to achieve the Truth and Reconciliation's Commission's five Calls to Action related to sport and recreation.
When the campus bike kiosk opened in September 2017, Indigenous Planning and Design Principles played a key role in the project.
These are only a handful of the projects made possible thanks to a U of M fund dedicated to advancing Indigenous achievement.
Created in 2016, the Indigenous Initiatives Fund has supported 35 initiatives over the past two years. It supports unit-based projects that advance the U of M's Indigenous achievement goals, which are woven through the five key priorities in Taking Our Place: University of Manitoba Strategic Plan 2015-2020.
"I always look forward to reading the innovative proposals submitted to the Indigenous Initiatives Fund for consideration, as they speak to the university community's commitment to incorporating Indigenous perspectives across faculties and program areas," says Dr. Lynn Lavallée, Vice-Provost (Indigenous Engagement).
"The fund allows the U of M to move forward with initiatives that promote Indigenous student success, engage in community outreach and connect Indigenous youth with the university," she continues. "It has literally changed the face of our campuses through creation of new Indigenous spaces."
University faculty and staff in academic and administrative units are invited to apply for the 2018/19 fund. Proposals are due Monday, Oct. 29, 2018.
For more information, visit the Indigenous Initiatives Fund webpage.