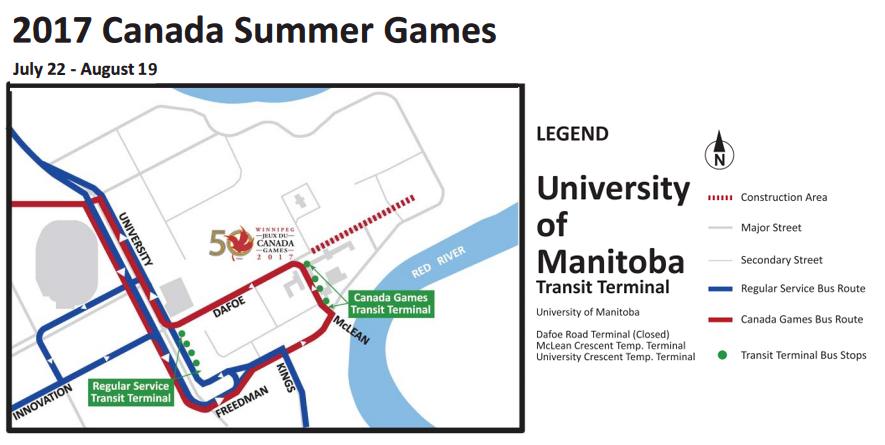 Important transit changes on campus
Bus routes on campus will change through to August 19
July 19, 2017 —
Winnipeg Transit's bus stops currently located along Maclean Crescent have been moved to University Crescent to accommodate the additional Canada Summer Games bus traffic.
Through to August 19, transit riders must go to University Crescent between Freedman Crescent and Dafoe Road to ride the bus.
Students and staff requiring special transportation considerations can arrange an accessible van for travel on Fort Garry campus. Please contact Student Accessibility Services Exam Centre at 204-474-6213 or sasexams [at] umanitoba [dot] ca to make arrangements.
UPDATE: Maclean changes to a one-way for Canada Summer Games
Maclean Crescent will be changed to a one way as per below to accommodate the Canada Summer Games. The organization is bringing in directional signage to put up on Maclean later today (July 26).
To see a larger version of the map, click here (PDF).
For other need-to-know info about the Canada Summer Games, see:
Need to Know: Canada Summer Games