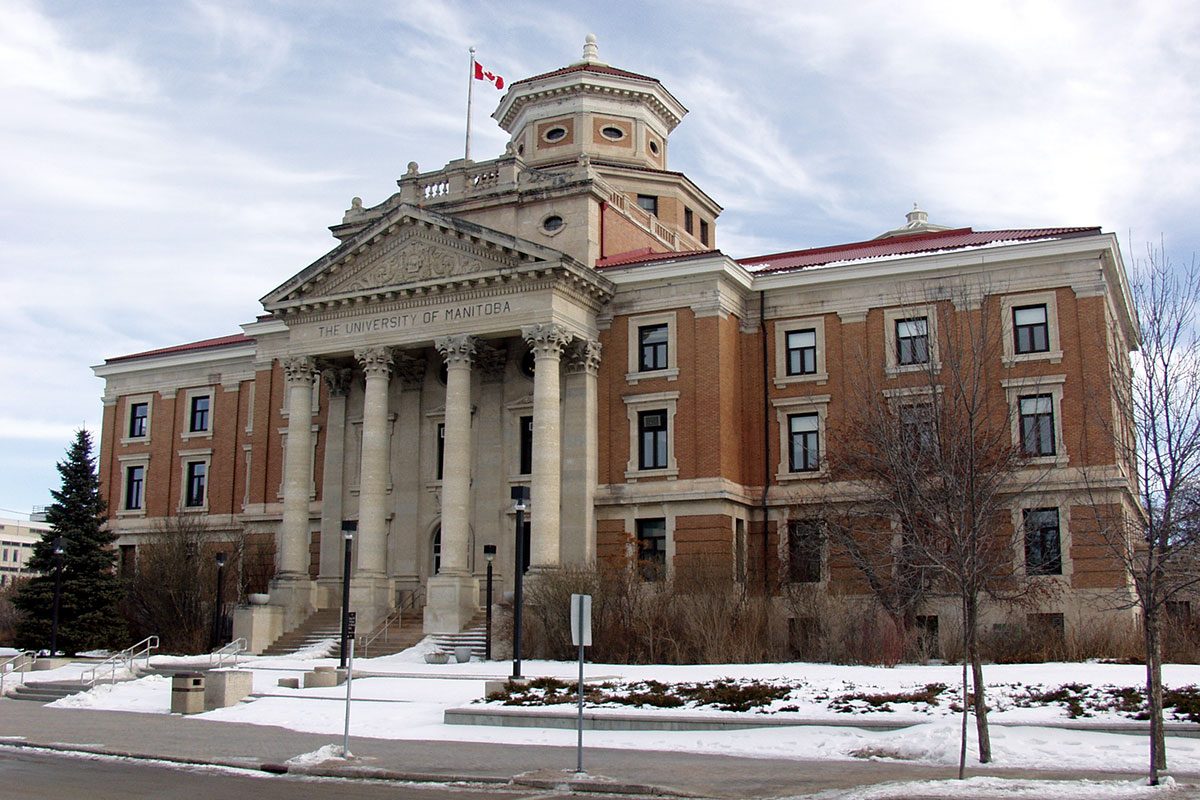 Important things to know this week – March 18 to 25
March 25, 2020 —
As the COVID-19 situation continues to evolve, the UM has made some very difficult decisions. Updates in the past week include:
Closure of campus, effective 11:59 p.m. March 23 – all employees are to work from home with only limited access for employees deemed as essential to our work. Managers, Department Heads and Deans are working with employees to support their health and well-being and to continue university operations to the greatest extent possible. This can include reassigning duties, working remotely or flexible work hours to accommodate child care or family needs. Building maintenance and security will be maintained while supporting the health and well-being of staff. Because the university is now closed and buildings are locked down, and the UM is operating with basic essential services, please do not return to retrieve personal items. Security Services cannot respond to these requests. See information about university closure and essential services.
Senate Executive Committee was approved to act for Senate in determining academic matters which require urgent resolution, resulting in several changes to: the summer term, additions to list of acceptable English language proficiency tests, limited-access policy, medical notes and no in-person exams.
Senate Executive approved on Wednesday, March 25th, that students can choose to include or exclude grades in GPA calculations and will be allowed to choose whether or not to include a grade received for any course work completed in Winter Term 2020 in any GPA calculation used at the UM (i.e., cumulative grade point average, degree grade point average, sessional grade point average, and term grade point average). This option will apply to all courses using standard letter grades (A+ to F) scheduled in the Winter 2020 term or spanned courses scheduled over the Fall 2019-Winter 2020 terms.  
Faculties/Colleges/School that wish to bring forward alternative grading schemes for its courses may do so by presenting a formal proposal including rationale and expected impacts to Dr. Todd Mondor, Deputy Provost, for review and consideration by Senate Executive.
Grades excluded in the calculation of the GPA will not be used in calculating GPA for the purpose of program progression and/or overall graduation GPA requirements.  However, course grades will continue to be used to satisfy UM pre-requisite requirements for entry into other courses, or admission to other programs, and to satisfy any other program requirements.
Grades will show on an official transcript but will be flagged with a notation that the course was excluded in the GPA calculation due to the COVID-19 situation.  
The process of student declaration is being finalized and will be communicated separately. 
Summer Term Registration for Distance and Online courses and Faculty of Graduate Studies re-registration and thesis courses that begin on May 4th will open for registration on April 20th.  We continue to finalize offerings for the Summer Term 2020 courses which will be offered online or through alternative means.  Registration will begin on May 19, 2020 for Summer Term courses that will be offered on or after June 1. 
Spring Convocation cancelled – celebrations will be held at a later time. Ceremonies cancelled are:
May 1, 2020 Spring Convocation Ceremony – Agriculture Diploma
May 2, 2020 Graduation Pow wow – Fort Garry Campus
May 21, 2020 Spring Convocation Ceremony – Bannatyne Campus
June 4, 2020 – Jun. 9, 2020 Spring Convocation Ceremony – Fort Garry Campus
June 15, 2020 Spring Convocation Ceremony – Université de Saint-Boniface
Graduation parchments will be mailed to Spring 2020 Graduates. Students are asked to check their mailing address in Aurora student and update if necessary.
Teaching – All course instructors are working remotely as they continue to offer their courses in alternate ways to ensure our students can successfully complete the term. Plans are also in place to determine which summer courses can be offered given that no in-person classes will occur.
Events – all events have been cancelled or postponed.
Research, Scholarly Works and Creative Activities – Suspension of most on-campus/field sites – researchers will continue as much research as possible remotely, but only limited VPRI-approved research will continue in university research facilities, including off-campus research sites. Researchers who feel that they have exceptional circumstances should complete.
Sport and Recreation Facilities are closed and programming suspended.
Campus Children's Centre is closed as of March 23.
Please note that Winnipeg Transit has informed UM that rapid transit schedules will change as of April 12 with the launch of the BLUE rapid transit line.
Monitor the umanitoba.ca/coronavirus website for daily updates.