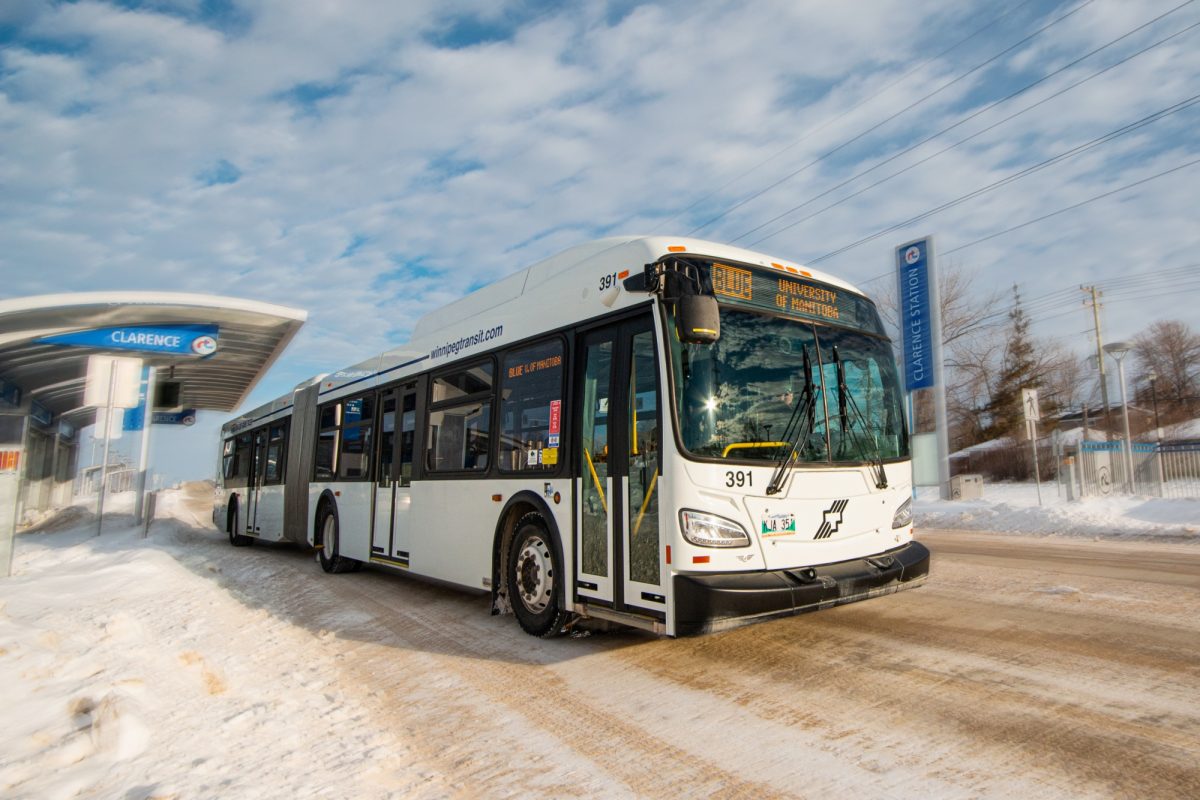 Routes to change with new BLUE Rapid Transit
Changes come into effect as of April 12
March 24, 2020 —
Transit routes and schedules in Southwest Winnipeg, including to the University of Manitoba, are changing. All changes to Transit routes will go into effect April 12, 2020.
Starting April 12, BLUE will travel along the Southwest Transitway in order to bypass congestion on Pembina Highway.
BLUE is a new rapid transit line that will provide frequent, reliable, high-speed service between Downtown, the University of Manitoba and St. Norbert.
With the debut of BLUE, some current routes in Southwest Winnipeg are being replaced with new ones, while other routes are being changed.
Passengers will be able to catch the BLUE rapid transit line at Southwest Transitway stations, as well as at stops along Graham Avenue and Main Street downtown, and Pembina Highway south of Markham Road.
You can use lists at the Winnipeg Transit BLUE webpage to explore maps of the new routes and updated routes, and see how frequently they will run.
When planning your route on Navigo, ensure that you are entering a date after April 12 to ensure you access the updated information.
With the new BLUE line, feeder routes — the shorter routes that take passengers from local communities to Southwest Transitway stations and major stops on Pembina Highway — are less likely to be delayed since they avoid areas of the city with congestion, like Downtown. Feeder routes in Southwest Winnipeg are three digits long, and start with a "6."
Signage will go up at affected bus stops in the weeks leading up to the change, so people know what routes will operate in their community after April 12.
All changes come into effect on April 12, 2020. See Winnipeg Transit BLUE webpage for maps and routes details, and use Navigo to plan your routes.