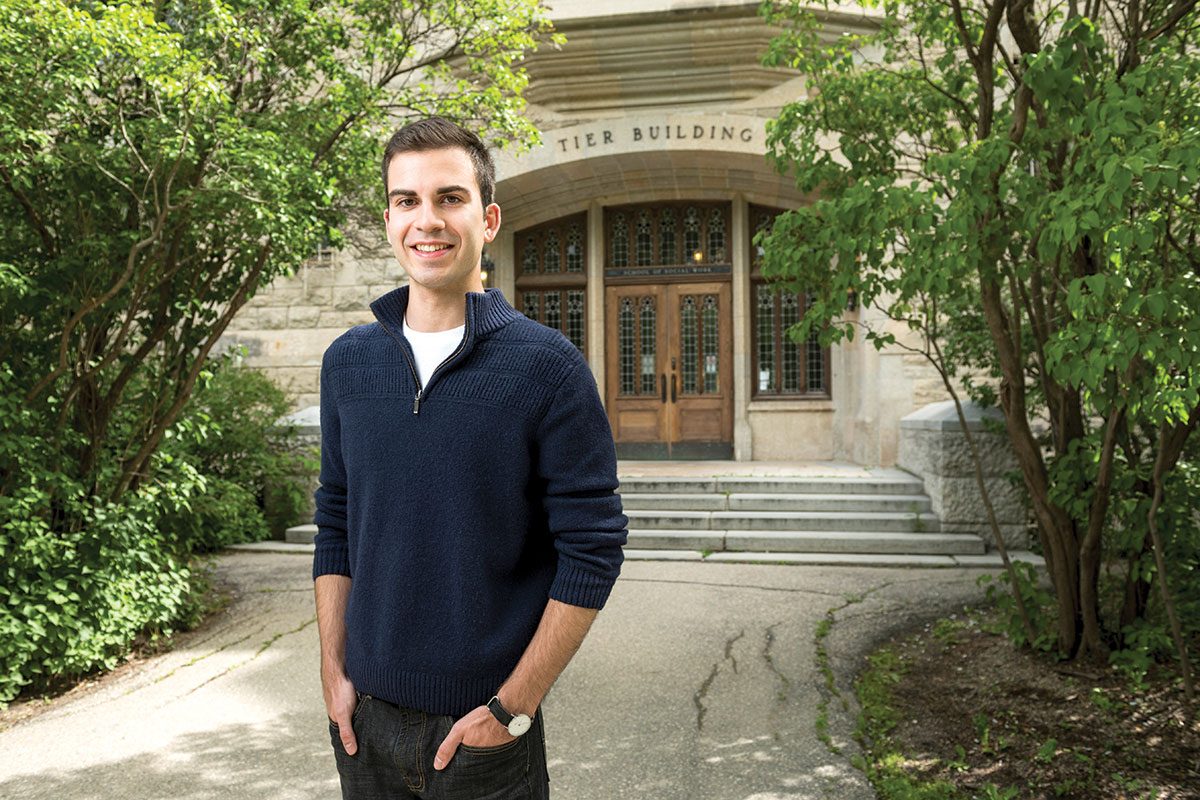 I'm experiencing the world
October 6, 2017 —
Recent U of M graduate Oliver Marshall currently lives in western Japan where he works as an international relations coordinator for Shimane Prefectural Government.
Despite his current locale, Marshall admits that he knew very little about Asia prior to studying at the U of M.
"I was almost entirely focused on the sciences out of high school. However, I always had a passion for languages, and after a term of engineering courses, I was looking for a new challenge," says Marshall.
Knowing that Japan is a global leader in engineering and technology, Marshall pursued beginner Japanese as a hobby. This decision would completely change the course of his life.
Finding himself drawn to Japanese culture, he embarked on an exchange trip to Tokyo.
"Being immersed in another culture for an entire year actually helped me to better understand Canada, and being Canadian. Not only did I develop cross-cultural communication skills, but my time in Tokyo was pivotal to my change from sciences to the arts, and subsequently my career path," says Marshall.
Following his exchange Marshall joined the Volunteer Language Exchange Program (VLEP) and further developed these skills.
"Being a part of VLEP for three years meant that I could meet people from all over the world, and also allowed me to represent Canada and help international students adjust to life in Winnipeg. This experience made me capable of understanding many different cultural viewpoints, which is a necessity in my current job."
Fully embracing the experiential learning opportunities that complemented his degree in Asian studies, has allowed Oliver Marshall to experience the world in a way that was unfathomable to him prior to university.
"The U of M gave me the confidence to pursue my passions, but at the same time pushed me to try new things," says Marshall. "Thanks to participating in various student clubs, I am comfortable taking on leadership roles, and my exchange through the International Centre allowed me to grow personally, and to experience a once-in-a-lifetime adventure."
Visit umconnect.ca to learn more about our students' experiences and explore our campus.