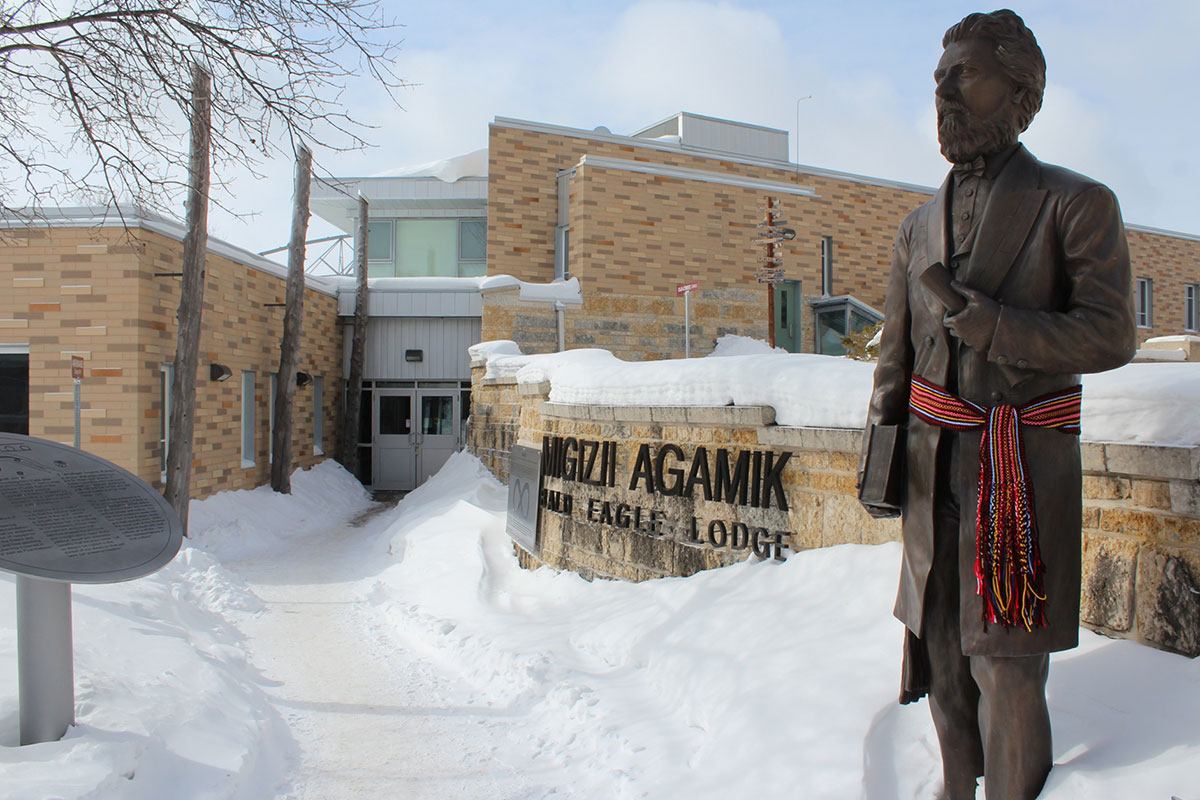 Honouring the Founding Father of Manitoba
A Louis Riel Day message from Dr. Catherine Cook, Vice-President (Indigenous)
February 10, 2021 —
On Monday, Feb. 15, we celebrate Louis Riel Day, honouring the Founding Father of Manitoba. It's important for all Manitobans to learn about the history of where we live and the role that Louis Riel and the Métis had in bringing our province into Confederation.
In lieu of the annual celebration that has taken place in Migizii Agamik – Bald Eagle Lodge over the past several years, the Indigenous Student Centre at the University of Manitoba (UM) is sharing a series of videos about Métis identity, history and culture on social media. Other Métis-focused virtual events are taking place throughout February.
As a Métis person, I find it exciting to see the Métis community, especially young leaders on campus, celebrating what it is to be Métis and raising awareness of our shared history.
I have been working collaboratively with UM President and Vice-Chancellor Dr. Michael Benarroch on these priorities and others related to the continued efforts of the Métis campus community to share their rich culture and history. We are grateful to the Manitoba Metis Federation for the ongoing support of the Métis inclusion coordinator position.
"I am thrilled to have recently returned to Manitoba, where the legacy of Riel and other Métis leaders is honoured," said Dr. Benarroch. "I am also excited to see such a thriving and vibrant community of Métis students, faculty and staff at UM, including Métis inclusion coordinator Laura Forsythe, who is helping to create and lead learning and celebration opportunities for Métis students today and into the future."
I encourage the UM community to check out the videos and other resources about Riel and the Métis in Manitoba, and to reflect on what Louis Riel Day means to our province and its history.
Marsi.