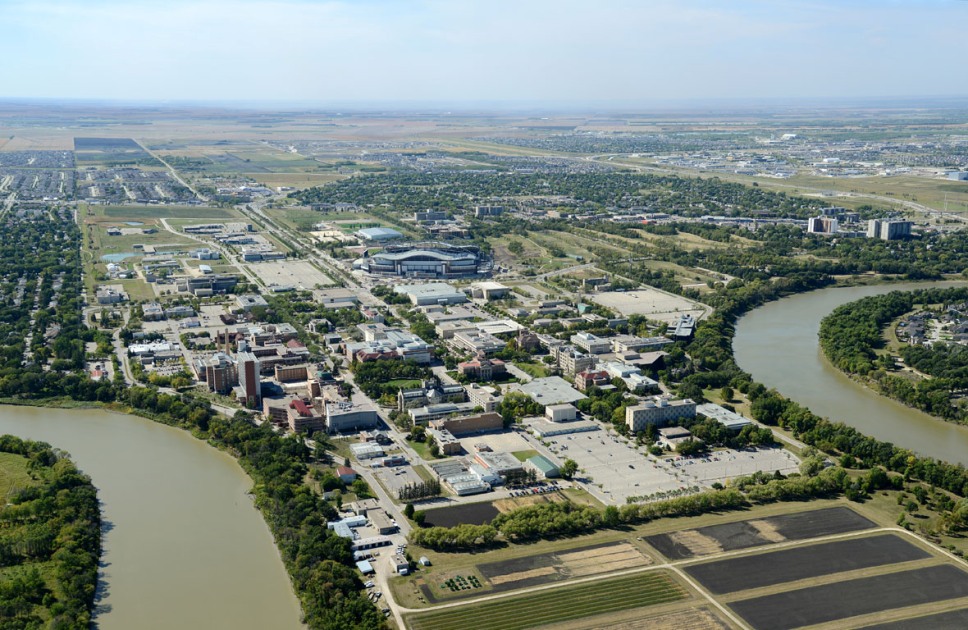 History of Southwood Lands
November 1, 2013 —
In 2008 the University of Manitoba purchased the Southwood Golf Course and acquired the lands in November of 2011. It was then the oldest 18-hole golf course in Manitoba, dating back to 1894.
Turn of the Century
"For a long time there has been a great need among Winnipeg golfers for a permanent eighteen hole golf course at a convenient distance from the city, and served by the Street Railway as well as a paved road. And so it is with the aim of a perfectly laid out eighteen hole course with its attendant club house, which can be reached either by auto or street car, that this appeal is made to rally round the means to a newer, bigger and better game of golf."

-Excerpt from the prospectus for the Southwood Golf Club –
An amalgamation of the Norwood Golf Club, established in 1894
and the Winnipeg Hunt Golf Club.
The Southwood Golf Course lands were originated as the Norwood Golf Club in 1894. It was also known as the Winnipeg Golf Club. By the early 1900's the Winnipeg Hunt Club was also established on the lands with stables, kennels, and grooms' quarters. Members imported hounds from England and pursued hunts across the Fort Garry lands.
Leading up to World War I, men skilled at riding horses were drafted as cavalry officers. Club membership quickly disappeared. With the introduction of the automobile, game became scarce. Without live game or members, a hunting club soon became obsolete.
World War I Ends
In 1918 seven golf holes were built and in 1919 the club purchased additional land from the University of Manitoba (known then as the Agricultural College) and the club became the Southwood Golf Club.  Annual dues were $65 for "Gentlemen Members;" $20 for "lady members".
The original 18 hole golf course was designed by a Scotsman named of Willie Park, winner of the British Open in 1887 and 1889.  The course was later redesigned by golf course architect Stanley Thompson.
The original clubhouse burned down in 1935 and the current clubhouse was built in 1957. In 1956 the club was reincorporated to become the Southwood Golf and Country Club. Since then it  has operated as a private golf club until it officially closed in 2011. The club has since moved to another location south of Winnipeg and retains the Southwood name.
The Future
University students and staff, surrounding Fort Garry neighborhoods and the broader Winnipeg community are all watching these lands with great interest. How will they be developed? How will these lands transform the city?
Since 2009 a series of workshops have been held to identify key principles for development.
And now the Visionary (re)Generation Open International Design Competition is completed. A winner has been selected from 45 teams representing 17 countries, and the winners will now be involved in the development of a more detailed master plan as the Planning Phase of VISIONARY (re)GENERATION begins in early 2014.