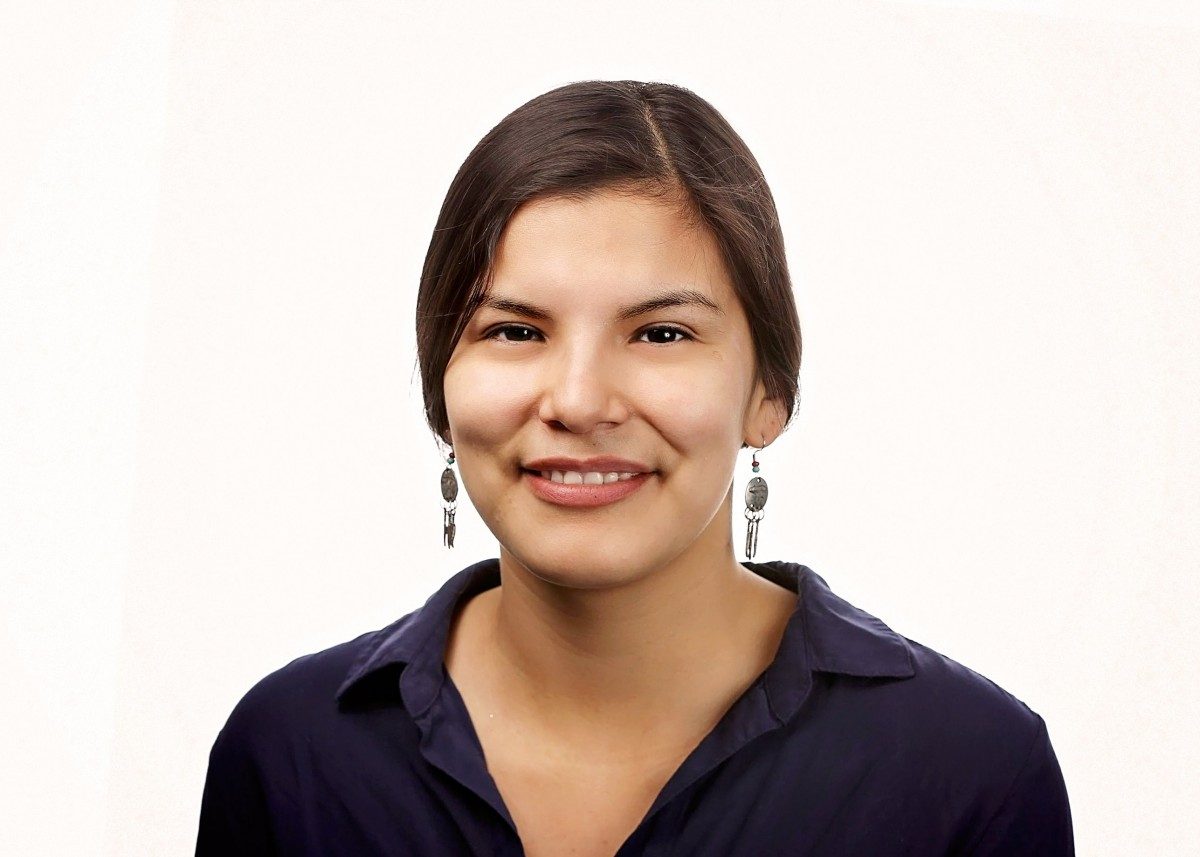 Graduation Pow Wow profile: Rayanna Hourie
April 30, 2018 —
In the lead-up to the 29th Annual Traditional Graduation Pow Wow taking place on Saturday, May 5, UM Today has decided to profile a few of the Indigenous students who will be graduating. Below is the first feature on Faculty of Law student Rayanna Hourie.
---
Rayanna Hourie always knew she wanted to go to university, but it wasn't until she was 19 that she realized she had a passion for Indigenous law.
At the time, the U of M student was hoping to pursue psychology. But that changed when she joined the Treaty 3 Youth Executive Council, which represents the voices of the 28 communities in Treaty 3 territory.
"[The council] did a lot of youth and Elders gatherings, in order to provide space for youth and Elders to come together and learn. I got to know some Anishinaabe lawyers, and they always knew what they were talking about, and the different kinds of work that they could do," the Anishinaabekwe from Big Island First Nation in Ontario says.
"And just how they spoke and were so proud to be from Treaty 3, it really inspired me to want to get into law."
Hourie completed her Bachelor of Arts degree in the spring of 2015, and was accepted into the Faculty of Law that fall. She wasn't sure which field of law she wanted to go into originally, however she always had a passion for protecting the land and the water.
This passion led to her gaining a position as a research assistant for Professor Aimée Craft, beginning in the summer after her first year of law school. Craft's research focused on Anishinaabe nibi Inaakenogewin (Anishinaabe water laws). In her role as assistant, Hourie helped research written topics on water laws and stories, and also transcribed Elders' knowledge, among other tasks.
Through her work, Hourie was also able to reconnect with her culture.
"Learning more about my culture has encouraged me to be more proud. As a young girl, I wasn't necessarily proud to be Anishinaabe, but learning more about what my stories say, and the resilience we have just strengthens that pride," she says.
"It's really what's grounded me in everything."
This past December, Hourie also served as program coordinator of the Indigenous Youth Outreach Program, which brought U of M law students and lawyers together with Indigenous students from William Whyte School in order to learn some of the features of criminal law.
The program recently came to a conclusion, and gave Hourie and her classmates the opportunity to reflect on the current state of Indigenous law from the perspective of Indigenous youth.
"It was really interesting, because the first day we went there, we had five lawyers and five law students, and they were all Indigenous women. And one of the students was like 'oh, I wasn't expecting you guys. I was expecting old men.' And then one of the other students was like, 'our friend didn't come because lawyers put his whole family in jail.'
"These are real things that we deal with, and seeing the criminal justice system, and lawyers as something that isn't accessible for them."
Hourie was also encouraged by the fact that four of the students who took part in the program now want to become lawyers. As she departs the U of M, it gives her hope for the future.
"It just shows the transition that that whole process laid, and just seeing us in those positions, I think [the students] were like, oh I can do that too. So representation becomes really important," she says.
"[The students] provided us with a lot of hope, because those future generations also want to make change when they're older.
This year's Indigenous graduating students will be honoured at the 29th Annual Traditional Graduation Pow Wow on May 5, 2018 at the University of Manitoba Investors Group Athletic Centre. The event is free and everyone is welcome.