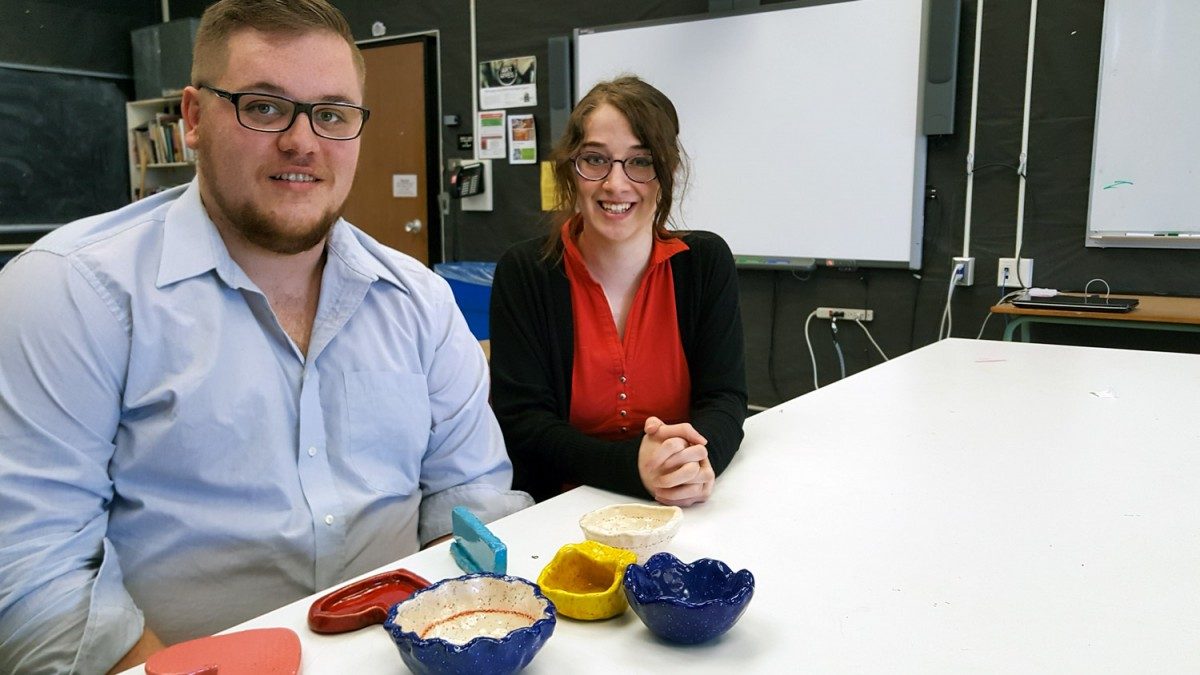 Graduation Pow Wow profile: Cameron Flamand
April 29, 2018 —
In the lead-up to the 29th Annual Traditional Graduation Pow Wow taking place on Saturday, May 5, UM Today has decided to profile a few of the Indigenous students who will be graduating. Below is the first feature on Faculty of Education student Cameron Flamand.
---
Growing up, Cameron Flamand knew a bit about his Indigenous heritage, but it wasn't something that he was necessarily proud of or openly discussed with others.
When he entered university though, his perspective changed.
"[Learning about Indigenous culture] didn't happen until I was almost 19 years old, and figuring out that being Métis was nothing to be ashamed about, and that it was actually something to be proud of," the native of Teulon, Manitoba says.
As he got older, Flamand went out of his way to actively learn more about his Indigenous roots. He accomplished this by learning how to bead, as well as gaining an understanding of the Michif language while at the U of M.
The beadwork tied directly into Flamand's Bachelor of Fine Arts degree – which he completed in 2015 at Brandon University. His work as an artist placed an emphasis on Aboriginal art, as well as Métis identity.
Flamand returned to school in 2016, enrolling in the Bachelor of Education program at the U of M. He's set to graduate this spring, and hopes to teach Indigenous students up north.
"I would love to help students that might not have the resources, or who may need someone who gets where they're coming from," he says.
Flamand's teaching style mirrors a holistic approach. He uses Indigenous methodologies such as the medicine wheel when assessing students.
"For me being a Métis student and learner, I see the medicine wheel and holistic education as crucial in providing balance, as well as showing strengths and positive goodness," he says.
"There are four points to the medicine wheel: spiritual, physical, emotional and mental. We have a sense of respect for place and the importance of relationships and that is why I use a form of a medicine wheel in my class assessments."
One of Flamand's high school lesson plans also involves a unit on beading, which ties back to his Indigenous roots.
"The rationale for this unit was being able to incorporate Indigenous culture, as well as give the students an idea and appreciation of who they are," he says.
Additionally, on convocation day, Flamand, along with four of his Indigenous classmates in education will be wearing beaded graduation caps that show their Indigenous pride.
Flamand's cap will have the four colours of the medicine wheel (black, white, yellow and red) weaved into the U of M's logo. The Métis infinity symbol will also be intertwined on top of the university's logo.
"For me, it was important to sandwich all of the logos together, in order to show that we can all coexist, but it also shows that we can take back our culture," he says.
"We're right here, we're proud of who we are, and we're showing it."
This year's Indigenous graduating students will be honoured at the 29th Annual Traditional Graduation Pow Wow on May 5, 2018 at the University of Manitoba Investors Group Athletic Centre. The event is free and everyone is welcome.