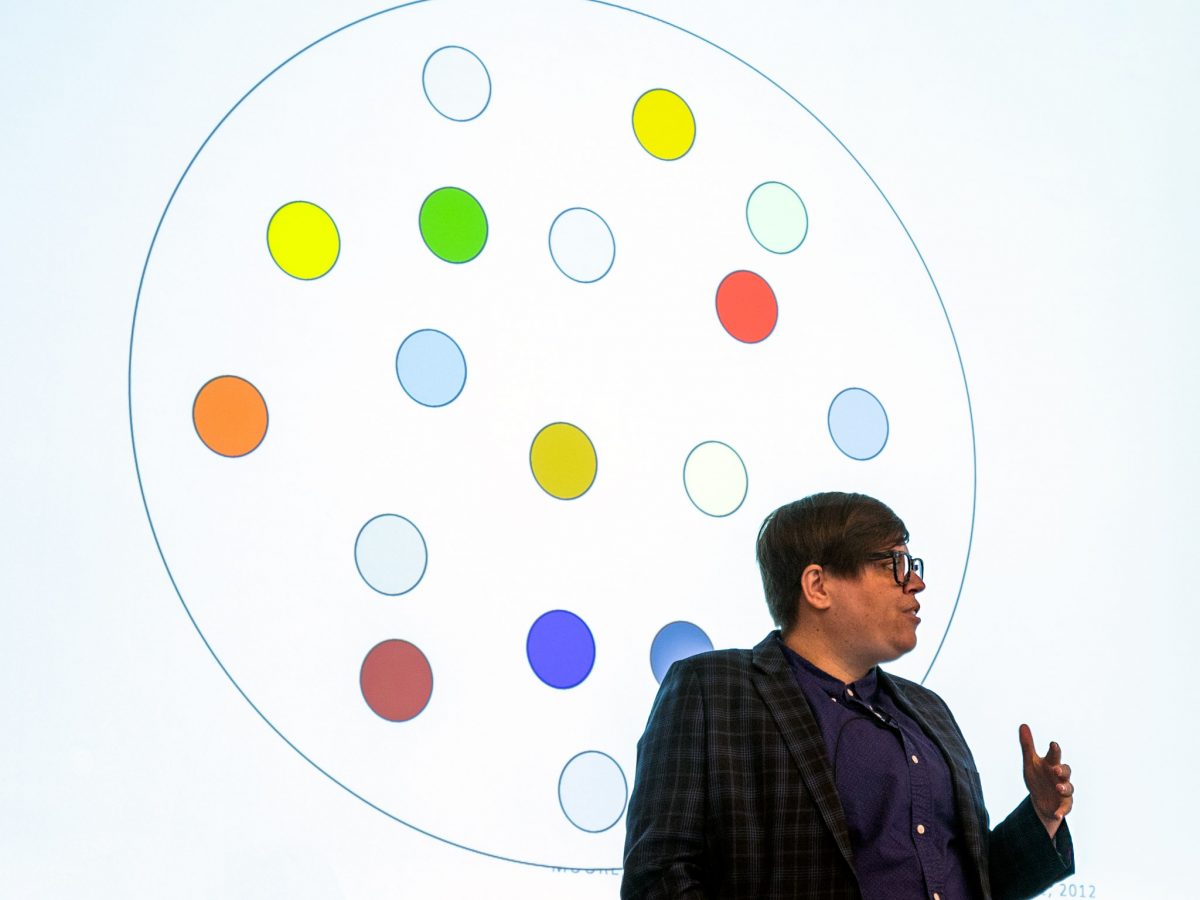 Giving students a voice in their education
Shelley Moore shares story of reforming learning plans
March 9, 2020 —
Floating on a cloud, driving through her ancestral homeland of Denmark, Shelley Moore eased into a blithe serenity; a spell of contentment broken when she drove her rental through a school zone. Without warning, a child's voice filled the car: "Please slow down."
To Moore, it seemed as if the voice came from under the car. Shrieking, she hit the brakes.
Regaining her composure, she realized the Danes used children's voices on GPS notifications to alert drivers once they've entered school zones.
Then it hit her—bolt out of the blue. She could use this.
Students, families get a role
Now a leading thinker and lecturer on inclusive education, at the time, Moore was working in British Columbia with K-12 students who had exceptional learning needs. She was working to reform the Individual Education Plans (IEPs) meant to assist students with special needs.
Getting back to that school zone in Denmark. Moore realized in that moment, the student's voice was missing from the plan. In other words: If she would slow down in a school zone because a child's voice asked her to, would teachers respond to learning plans if the children's voice was included in writing them? From that moment forward, Moore worked to ensure students and their families had a role in writing the IEPs.
Speaking to some 360 Manitoba educators over two speaking engagements, Moore shared her experiences, her frustrations and eventual success in reforming BC's IEPs to become a student-focused two-page document from a 27-page irrelevant bureaucratic form.
'Revolutionary'
It took her seven years and the backing of over 30 school divisions to convince the province to change IEPs from a totally self-contained specialized program to an inclusive program where all kids in the school had access to both electives and academics from grades 8 to 12.
"Every student now has access, which, if you've been in a high school, is revolutionary," Moore said.
Moore realized the problem with IEPs when a student presented her with a report card that came with no feedback. In consulting with teachers, she realized that the education plans contained information about the student's ability to use a bathroom independently, but no goals related to curriculum or specific classes the students are attending.
"We went from zero-per-cent teacher participation to 100% teacher participation in one term once we figured that out," Moore said. "Because, all of a sudden, we're not inviting teachers to talk about bathroom goals, we're inviting teachers to talk to them about their curriculum. All of a sudden, they saw purpose in the IEP. This was huge."
The solution was several-fold:
Change the IEP's focus to a goal and strength-focused statement aligned with the curriculum of their peers from a deficit-focused stat document that focused on the student's challenges.
Make the IEP flexible and responsive to the places where high-school students are in a day.
Include input from parents and students.
"This document represents a person," Moore said. "Not accountability. Not a policy. Not all of the political things that it's become, but this is a person that we're responding to."
Moore said she is working on a book scheduled to be published this year that speaks to her experience reforming IEPs.
• • •
The faculty next hosts Dr. Elyse Eidman-Aadahl, executive director, National Writing Project (NWP) University of California, Berkeley. Details as follows:
What: Dr. Elyse Eidman-Aadahl, executive director, National Writing Project (NWP)University of California, Berkeley
When: Friday Evening, April 24,
Time: 5 p.m. – 7:00 p.m.
Where: Room 224, Education Building, Fort Garry Campus, U of M
Paid parking at University parkade.
Free parking available on campus at St. Andrew's College.
For more information, contact:
Charlie McDougall, communications coordinator, Faculty of Education, 204 474 7402, or email: Charlie [dot] McDougall [at] umanitoba [dot] ca