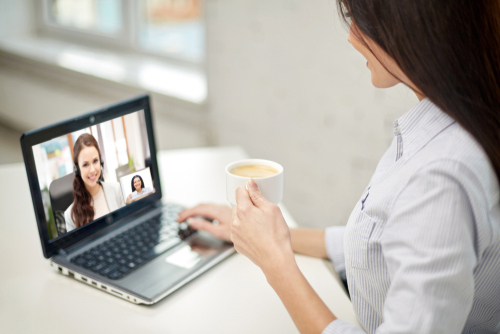 Future-proof yourself with lifelong learning
Study ONLINE with Extended Education at the University of Manitoba
August 10, 2020 —
It wasn't long ago that a pandemic was something from the pages of history, and "physical distancing" was a new concept. Yet, within a short time, we have adapted, and we continue to adapt.
The disruption to our lives caused by the current pandemic is dramatic, but it is also a great reminder that there is really no way to predict the future. Change happens. It is the only constant in life. In order to move forward in our lives and in our careers, we too must continue to adapt and change.
"Nobody could have predicted this pandemic and now we have to respond appropriately," says Michael Benarroch, President of the University of Manitoba.
About UM's important role in transitioning our provincial economy, post-pandemic, Benarroch adds, "One of our responsibilities is going to be to try to help people transitioning to new careers or having to move to different fields post-pandemic. Our role is to provide educational options that will help individuals apply the skills they've learned in one industry and transition to new jobs.
As you face your transition and plan to move forward in your life and career, at UM, Extended Education is here for you. Together, we can do this.
"At this time when there is so much uncertainty and the ground beneath us is shifting daily," says Acting Dean of Extended Education, David Mandzuk, "some people may find themselves out of work or decide that this is time for them to up-skill, re-skill or even change career direction. Whatever your situation is, Extended Education is here for you and can help you chart a whole new career path or give you the knowledge and skills you will need to adapt."
It may feel like our worlds have become smaller. Much of life has slowed down. We spend more time in our homes. We worry about health and finances. Yet our experiences are growing. We all keep learning.
Lifelong learning fuels the kid in all of us. It nourishes our dreams and helps us to prepare for a better future. Imagine how flexible education programs and courses might support your dreams and help prepare you to move forward in your career but also in your life.
"Continuing education and lifelong learning are typically associated with job-specific skills delivered through flexible, short-term programs of study," explains Paul Jenkins, Manager, Delivery, Extended Education. Professional development, up-skilling, or career pivoting is only one part of that story. With this investment, you get so much more.
"Beyond professional motivations, lifelong learners cite a raft of more personal reasons for continuing their educations like increased confidence and preparation for the changes life throws, a sense of responsibility to remain current, and being well-rounded and versatile, or, one might even say, more future-proof."
Jenkins adds, "In addition to job-specific skills, the lifelong learning model provides a suite of eminently transferable skills, including language and literacy, numeracy, and critical thinking skills."
Paul Quaye recently graduated from our Management and Administration program. Quaye says, "It's going to help me. It got me back into Extended Education and taking courses on a regular basis and I'm hoping to continue that moving forward, putting my courses towards a Bachelor of Arts Integrated Studies (BAIS degree)." Several of Extended Education's certificate programs offer this alternate pathway to a UM degree, by earning credit that can be directly applied to a BAIS degree offered by the Faculty of Arts.
So, while so many things are uncertain right now, one thing is for sure. The kids are doing it. You can too. Study online, remotely from the comfort and safety of your own home. You won't be isolated because you will be connected with our friendly, supportive, and knowledgeable industry-experienced instructors, dedicated student support team, as well as colleagues from across Canada, and we will all be working and learning together.
At Extended Education at UM, we are here for you, with a variety of courses and programs, offered online. Register now for fall and winter courses and programs.
Explore Extended Education programs and courses
As published in the Winnipeg Free Press