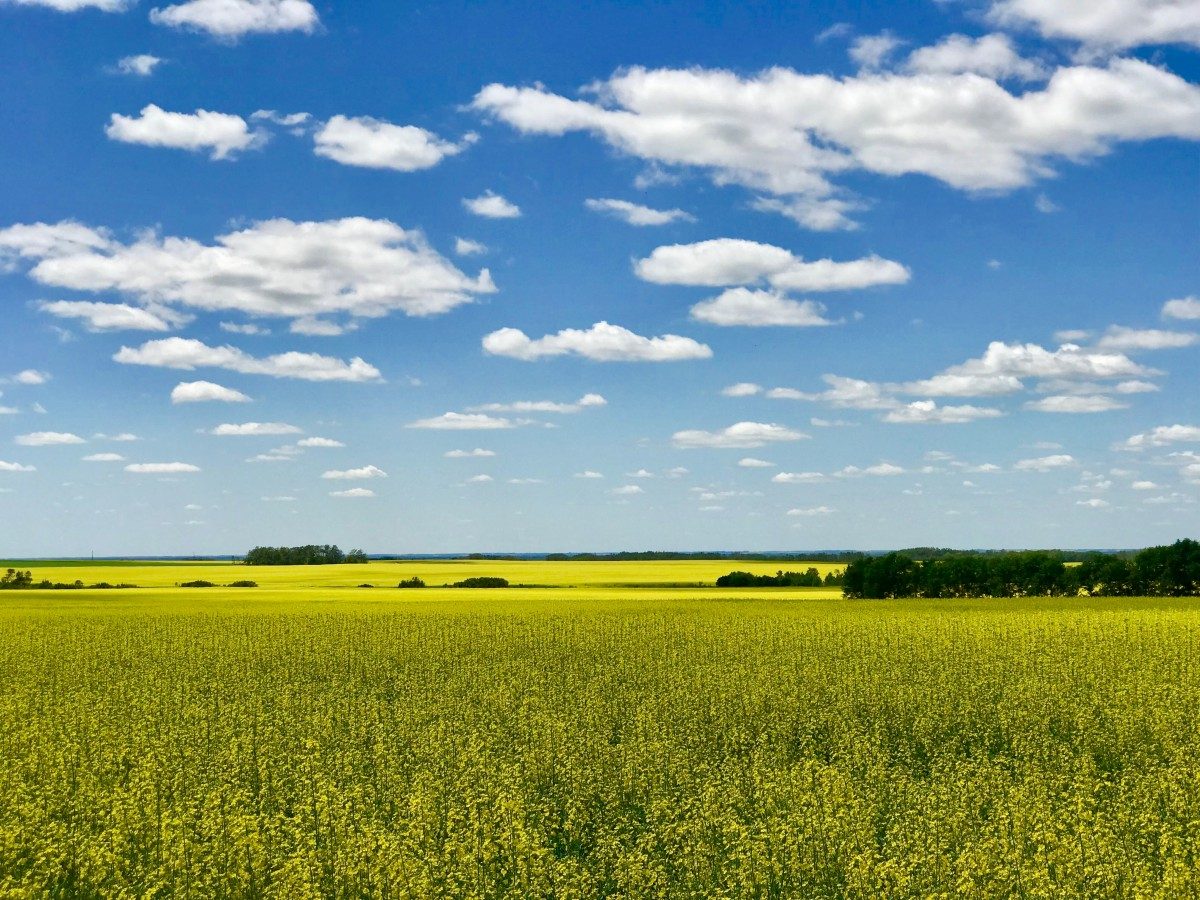 FSRG talk – Protecting Canada's crops using next-generation molecular fungicides
March 19, 2019 —
The next Food Systems Research Group seminar takes place on March 27th. We invite you to join us and be a part of the discussion.
Our winter FSRG research knowledge sharing series continues with the seminar "Protecting Canada's crops using next-generation molecular fungicides" by Dr. Mark Belmonte, Associate Professor and Associate Head of Biological Sciences. Join us Wednesday, March 27th at 3:00 pm in 205 Armes Building.
ABOUT THIS TALK
Sclerotina sclerotiorum, the causal agent of white mold, infects over 450 species of plants worldwide. This fungal phytopathogen has become a major threat to crops including canola which contributes $26.7 billion to the Canadian economy. Sclerotinia has become a persistent problem for canola growers that has traditionally been managed using broad-spectrum fungicides. However, current fungicide strategies have proven less effective and crop rotations fail due to the promiscuous host range of Sclerotinia and the formation of durable resting structures known as sclerotia. Thus, there is an immediate need to manage Sclerotinia using new ecologically friendly tools. Using a re-designed bioinformatics approach, Dr. Belmonte and his team developed next-generation molecular fungicides that target specific genes within the fungus and functionality of the molecules: dsRNA molecules that were screened for growth inhibition on the plant showed up to 85% reduction in lesion spread. As an alternative to foliar applications, they have also also engineered plants to over-express dsRNA molecules targeting the disease and showed a more profound and prolonged tolerance to the fungus across the growing season. Together, their work provides growers with ecologically conscience solutions to managing this devastating pathogen thus protecting Canada's number one crop.
ABOUT MARK BELMONTE
Dr. Mark Belmonte is an Associate Professor and Associate Head of Biological Sciences at the University of Manitoba. Mark received his BSc and MSc from the University of Calgary before moving to Winnipeg where he obtained his Ph.D. in plant science in 2008. After a brief
postdoctoral fellowship at UC Davis, Mark moved back to Winnipeg to start his own lab in the Faculty of Science. His work holds the promise of solving world food shortages while significantly bolstering Canada's agricultural economy. Dr. Belmonte's group uses cutting edge next generation molecular and plant laser microdissection techniques to improve crop production and protection of some of Canada's most important agricultural crops. Mark has published his work over 50 times, been the recipient of numerous awards, and is devoted to promoting science education and research at outreach events across Canada while taking pride in training the next generation of young scientists.
ABOUT THE KNOWLEDGE SHARING SERIES
Each month during the regular session we will hold a presentation and discussion session so that as a research community we can learn from each other about the breadth and diversity of food systems research happening across our campus. The location of the session will vary depending on the host Faculty. The session consists of a 30-minute presentation followed by 30 minutes of discussion.
UPCOMING SPECIAL EVENTS
FSRG presents the Panel discussion: Canada's New Food Guide: Protein on the Plate
Apr 1, 7:00 pm at McNally Robinson – Featuring panelists Drs. Joyce Slater and James House, Dept. of Food and Human Nutritional Sciences and Mr. Darren Fife, Human Ecology Teacher Candidate, Faculty of Education. Session moderator Dr. Martin Scanlon, Professor and Dean, Faculty of Agricultural and Food Sciences, University of Manitoba.
Please join us for a special seminar by members of the graduate student team F3S, responsible for planning the second annual FSRG Food Systems Student Symposium being held June 26, 2019. The F3S call for abstracts is on now until April 1. Students from all disciplines are invited to apply.
Apr 10, 9:30-10:30 – Bridging the Gap: The power of collaborative research – Hannah Bihun and Roxie Koohgoli, F3S graduate student planning committee members (NRI Seminar Room, 320 Sinnott Building)

The Food Systems Research Group – a joint initiative by Agriculture, Environment, Science, and Arts Faculties – is an umbrella group fostering the creation of multi/trans-disciplinary collaborative research to advance the UofM signature research theme of Safe, Healthy, Just, and Sustainable Food Systems.
Faculty and students are welcome to join the FSRG. Email foodsystems [at] umanitoba [dot] ca to join our mailing list to be informed of future events and activities of this diverse group.