Do you want food system change on campus?
Join us in re-imagining our food system!
Workshop October 16: Re-imagining our campus food system
To celebrate World Food Day at the University of Manitoba, the Food Systems Research Group, in collaboration with the Winnipeg Food Council, is organizing a campus food system transformation workshop.
When: October 16, 2019 from 1:00 – 4:30 pm
Where: St. John's College Cross Common Room (#108)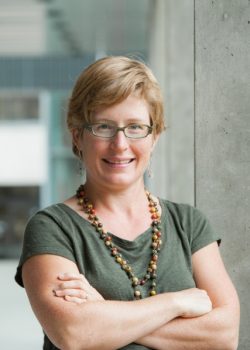 Keynote address: Seeding Food Citizenship through Campus Food System Transformation
Dr. Hannah Wittman, Academic Director of the Centre for Sustainable Food Systems at UBC Farm, and Professor in the Faculty of Land and Food Systems at the University of British Columbia.
This presentation explores the campus food system as a nexus for creating food citizenship as is demonstrated by the experiences of several Canadian universities. From the UBC Farm to the 25,000 meals per day provided by UBC Food Services, the UBC Food system has evolved significantly over the last 100 years. The UBC food system includes primary production of food in research fields, environmental and food literacy education for students and community members at the UBC Farm, dining halls, student run cafes, and food science laboratories, a commitment to local procurement and fair trade, and collaboration with the Vancouver Food Policy Council and the Centre for Sustainable Food Systems to create equitable, healthy, and ecologically sound food systems one bite at a time.
Hannah Wittman received her PhD in Development Sociology from Cornell University and conducts community-based research related to food sovereignty, agrarian reform, and food literacy. Her work contributes towards a critical discussion of pathways towards food sovereignty, agroecology, and health equity in Canada and Latin America.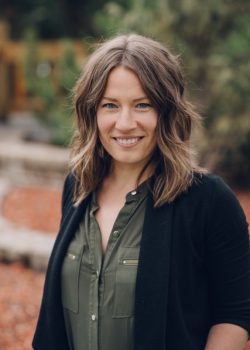 Guest presentation: The Winnipeg Food Council: Exploring Campus-Community Engagement for Food Systems Change
Jeanette Sivilay, Coordinator of the Winnipeg Food Council
This presentation will explain what the Winnipeg Food Council is, why it was created, and the work it plans to undertake including food assessments in all wards of Winnipeg. In doing so, the talk will also explore ideas for collaboration between the Winnipeg Food Council and the university community.
Jeanette is the Coordinator of the Winnipeg Food Council, a new citizen advisory committee formed by Winnipeg City Council. A freshly minted University of Manitoba grad, Jeanette holds an MA in Geography, studying food sovereignty in Manitoba. She brings with her several years' experience working at an on-campus farm in Winnipeg at Canadian Mennonite University, and currently volunteers as a community organizer in the local food community.
EVERYONE – Please join us to discuss what research, education/curriculum, and action we can undertake for campus food system transformation.