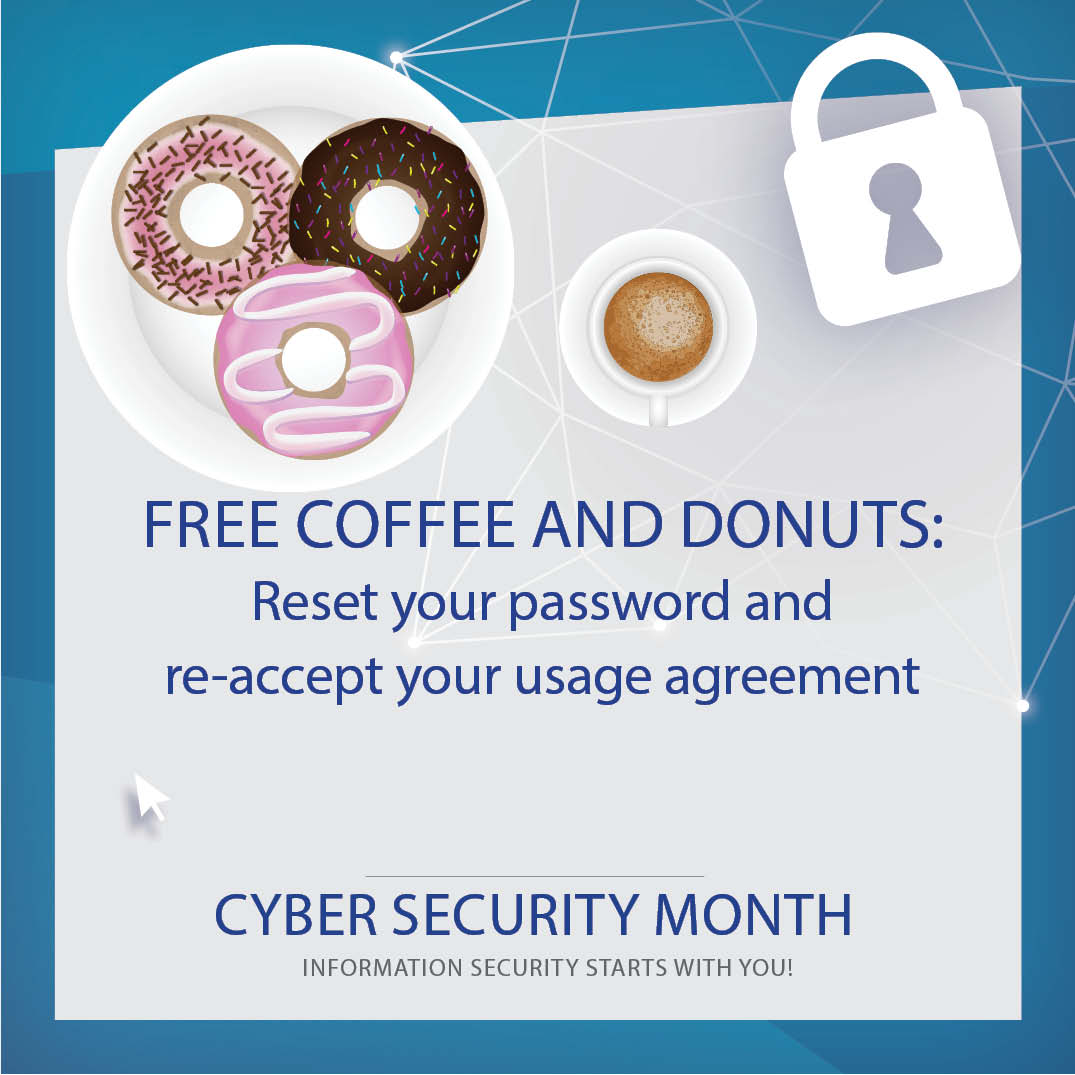 Free coffee and donut for students who update their signUM email account!
Look for the Mobile Service Desk next week in University Centre and Brodie Atrium
October 15, 2018 —
Information Services and Technology will offer a free coffee and donut to every student who uses the Mobile Service Desk to update their signUM email account on October 23 and 24. The booth will be set up as part of Cyber Security Awareness Month, which runs through the month of October.
Students are now required to change their email password and re-accept the account user agreement annually. A strong password is an important step in blocking attempts to access your data. That's why the university's new password policy requires everyone to have a password that's a minimum of 10 characters long, with at least one uppercase character, one lowercase character and one number.
If you haven't changed your password yet, here is your chance to do so and be rewarded with a free snack before you receive your expiry notification.
Watch this quick animation for more about email and password security.
The Mobile Service Desk will be available at both campuses on the following days and times:
Fort Garry
University Centre
Tuesday, October 23 and Wednesday, October 24
9:00 am – 12:00 pm
Bannatyne
Brodie Centre Atrium
Wednesday, October 24
1:00 pm – 4:00 pm
Also during Cyber Security Month: Don't forget to view the Phishing module in UM Learn for your chance to win a new iPad and enter our Cyber Security Poster contest.