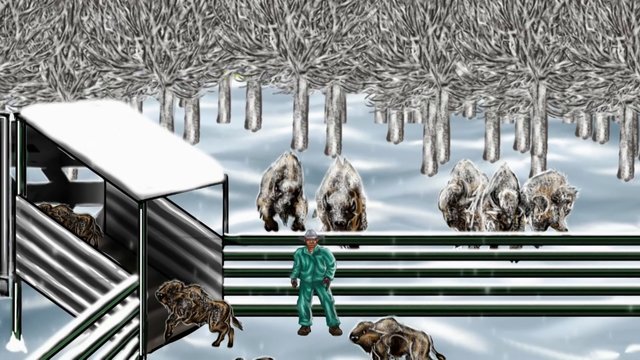 Fourth Annual Native Women and Film Festival
January 28, 2014 —
On January 29 the Women's and Gender Studies Program at the University of Manitoba will host the fourth annual Native Women and Film, an event that brings women filmmakers to the U of M to screen and discuss their work.
The event is generously supported by the Margaret Laurence Endowment Fund.
New this year is a special installation in the School of Art. Running from Jan. 28-31, the public is welcome to view Animated Tales: An Installation of Short Experimental Films. The exhibit opening is at 11:30 a.m. to 12:30 p.m. on Jan. 28 in the School of Art Gallery (small gallery), in ARTLab and runs until Jan. 31 during regular Gallery hours (9 a.m. to 4 p.m., Mon. to Fri.).
Installation Opening
Tuesday, January 28, 11:30 a.m.-12:30 p.m.
School of Art Gallery, ARTlab
Screening Discussion 1
Wednesday, January 29, 9:30-10:20 a.m.
235 Isbister Building
Tasha Hubbard, Hard to Place
Screening Discussion 2
Wednesday, January 29, 7 p.m.
Cinematheque (100 Arthur St.)
New shorts by Canadian Native Women filmmakers.Filmmakers in attendance.
Screening Discussion 2
Wednesday, January 29, 2:30-4 p.m.
364 ARTlab
Helen Haig-Brown, Legacy
Screening Discussion 3
Thursday, January 30, 1-2:15 p.m.
364 ARTlab
Janine Windolph, More Questions than Ancestors
Screening Discussion 4
Thursday, January 30, 2:30-4 p.m.
364 ARTlab
Zoe Hopkins, Prayer For A Good Day
Tasha Hubbard, Hard To Place