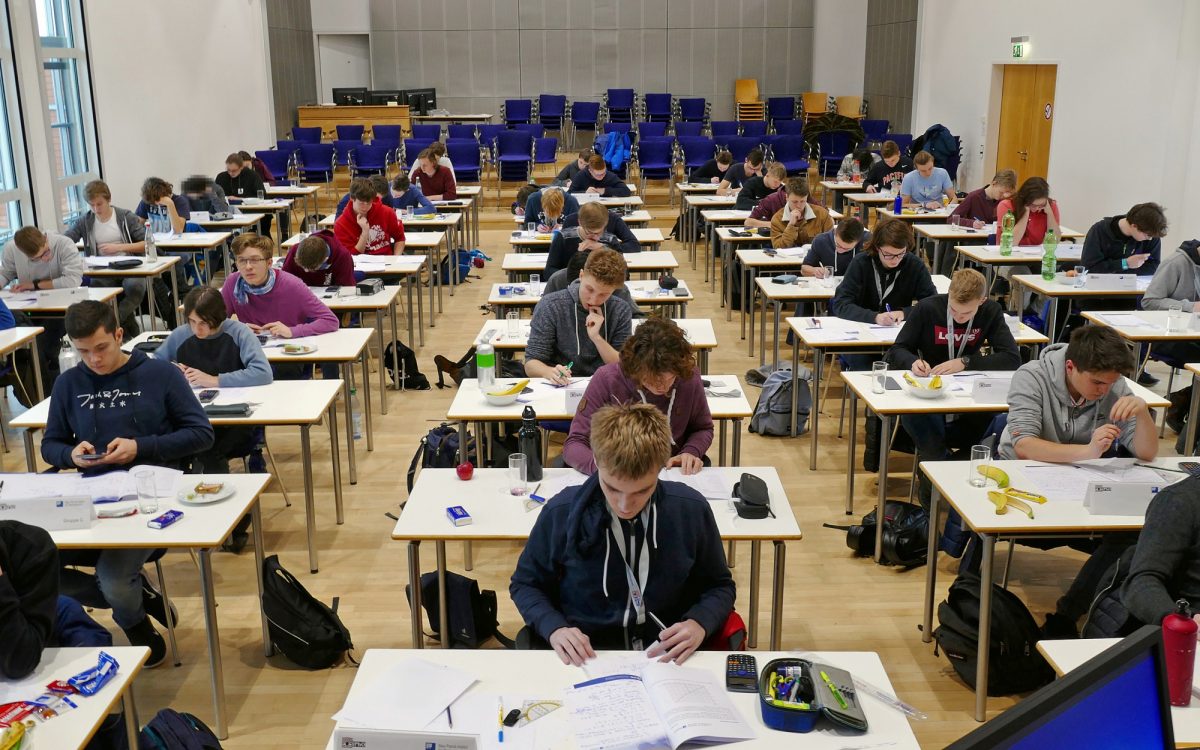 Faculty to host forum on surveillance in PSE assessment
2nd event providing research insight into fair and ethical assessment practices during COVID-19 and beyond
February 12, 2021 —
The Faculty of Education is hosting the second of two online forums on Wed., Feb. 24, to address concerns about educational assessment that have gained increasing attention during the pandemic.
The second forum, titled "Surveillance software is not the answer: Assessment in higher education," will be held Feb. 24.
"The COVID-19 pandemic has drawn attention to assessment practices in higher education settings where many institutions have opted to use exam surveillance software to replace invigilated, in person exams," Assistant Professor Shannon Moore said. "The use of this kind of software brings longstanding concerns about the validity, fairness, and equity of assessment practices more sharply into focus."
The aim of the forum is to explore the use of surveillance software in order to advance conversations and prompt renewed attention to assessment in higher education, including privacy and broader issues of student's rights.
Featured speakers at the Feb. 24 event include:
Neil McArthur will discuss the ethical implications of exam software. He is currently acting head of the philosophy department at the University of Manitoba. Next year he will resume his duties as director of the Centre for Professional and Applied Ethics. He is the author of The Ethics of Sex (forthcoming). He does research concerning sexuality as well as the ethics of technology. He is a frequent contributor to outlets such as VICE, the Guardian, and the Globe and Mail.
Kristen Smith, vice-president advocacy of the University of Manitoba Students' Union, will share her experience responding to the use of surveillance software. Kristin intends to pursue law school after graduating from her program in the Faculty of Arts, where she is completing a double major in psychology and religion. Through her work with UMSU, Kristin represents students in appeal cases, serves on both the board of governors and the senate, and lobbies the university on a range of issues important to students—most recently, web-proctoring software.
Fred Zinn will continue the conversation, raising issues of equity and offering meaningful assessment alternatives. As associate director of digital learning at the University of Massachusetts Amherst College of Education, Zinn focuses on shaping the use of instructional technologies based on student-centered learning objectives, universal design principles, and issues of equity and access. His special interests include visual design for instruction, narrative-based presentation design, and instructional designs that enhance neurologically divergent learning.
Dr. Dustin Louie will share his experiences decolonizing assessment practices in university courses. After the panelists have spoken, there will be time for dialogue. Louie is a First Nations scholar from Nee Tahi Buhn and Nadleh Whut'en of the Carrier Nation of central British Columbia. He is a member of the Beaver Clan. Dustin's education background includes a degree in Canadian history, a master's degree in international relations, and a PhD in educational research. The topic of Dr. Louie's dissertation was Sexual Exploitation Prevention Education for Indigenous Girls. He has worked as an historian in a land claims law firm, studied Indigenous homelessness in Western Canada, worked internationally for non-governmental organizations in Uganda and Australia, and is now at the Werklund School of Education in the University of Calgary. As an Assistant Professor, Dr. Louie: teaches courses related to Indigenous education, social justice, and educational philosophy; works closely with four school districts on decolonizing and indigenizing education; researches practical approaches to Indigenizing education, decolonizing education, Indigenous pedagogies, and critical theory.
The forum will be conducted through Zoom, Feb. 24, 6:30–8 p.m. (CST). While there is no cost to attend, attendees will need to pre-register in order to receive the Zoom link.
Second virtual forum
What: Surveillance software is not the answer: Assessment in higher education
When: Wednesday, Feb. 24, 2021
Time: 6:30 p.m.
Where: Online Zoom webinar. Register here.
For more information, contact: Tamara Gillam at Tamara [dot] Gillam [at] umanitoba [dot] ca