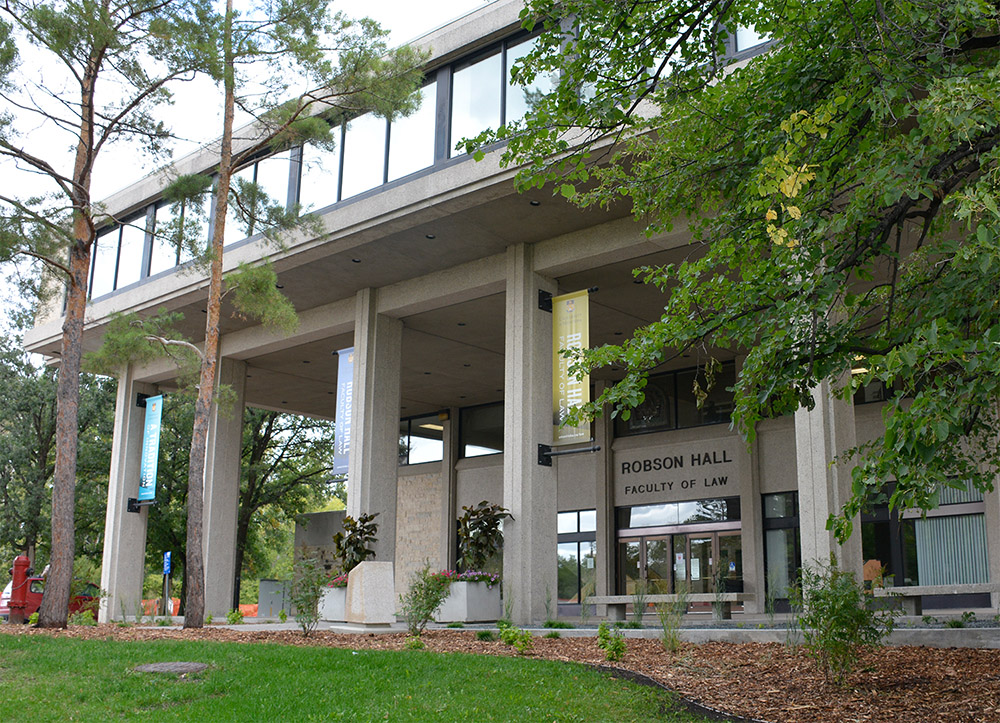 Faculty of Law expands clinical options for experiential learning
August 5, 2022 —
Starting this fall, third-year law students at Robson Hall have their pick of an expanded number of experiential learning, or clinical courses. Out of approximately 100 students coming into their final year of the University of Manitoba's Juris Doctor program, over half applied for an externship opportunity to get a chance to roll up their sleeves and do work helping clients with legal matters or seeing first-hand how law works in practice.
Six externships in addition to the new Rights Clinic and the continuing Public Interest Law Centre (PILC) clinic were open for applications this summer. These included:
Legal Help Centre
University of Manitoba Community Law Centre (UMCLC)
Manitoba Law Reform Commission
L. Kerry Vickar Business Law Clinic
Cochrane Saxberg Indigenous Community Clinic
RobsonCrim Attorney General Externship
Clerkships with the Manitoba Court of Queen's Bench and the Manitoba Court of Appeal are also staples of hands-on for-credit opportunities available to third-year law students.
The Legal Help Centre, UMCLC, the Manitoba Law Reform Commission and the Vickar Business Law Clinic are mainstays of the annual roster of externships. This year, the Faculty of Law celebrates a 50-year partnership with Legal Aid Manitoba in running the UMCLC, in addition to implementing a new expansion of services that will see students now helping with a wider range of files. Law students have assisted at the Legal Help Centre almost since its origins in 2011.
As with other clinics, the new Cochrane Saxberg Indigenous Community Clinic will provide hands-on opportunities for students to interview clients, provide counsel, develop and manage client files, and conduct qualitative research. Students will especially have an opportunity to learn theory about decolonizing and Indigenizing law, and integrate these principles into the practice of law.
The RobsonCrim Attorney General externship will see law students placed with the Manitoba Department of Justice's Crown Law Analysis and Development department. Students will work directly with legal counsel and policy analysts at the branch to help with related legal research, cross-jurisdiction analysis and policy development.
With the growing number of clinics and engaged students, the Faculty has appointed Associate Professor David Ireland as Director of Clinics. He will be working with a team that includes Assistant Professor Brandon Trask (clinical professor), Senior Clinical Instructors Elizabeth McCandless and Dr. Rebecca Jaremko Bromwich, along with staff members Marc Kruse (Indigenous Legal Studies Coordinator) and Trina McFadyen (Director of Professional Development).