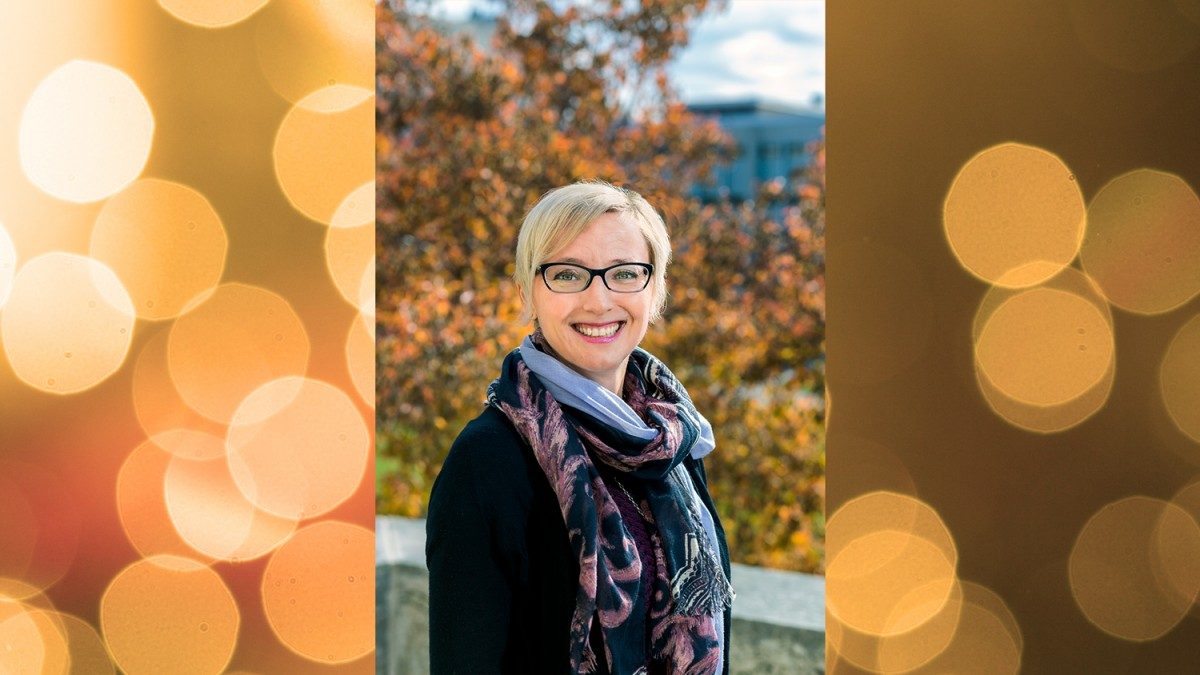 Emotional toll of teaching
Research considers toll of teachers' obligation
July 20, 2018 —
One student comes to school without lunch. Another one cries, having scraped their knee. Nowhere does the curriculum spell out a teacher's obligation to meet these needs of a student, but to ignore them is morally indefensible, according to the research findings of Associate Prof. Melanie Janzen.
The research considers the emotional toll of that obligation on teachers, or in other words, what teaching does to teachers.
Conducted with University of British Columbia Prof. Anne Phelan, the preliminary findings of the study were published recently in the journal Teaching Education, under the title "Tugging at our sleeves': understanding experiences of obligation in teaching."
The aims of the research project are twofold: Firstly, to explore the emotional toll of obligation on teachers in the context of contemporary classrooms that are comprised of children with more complex needs. For example: more children in care, those with special needs, and students who have been affected by trauma and inter-generational trauma, to name just a few.
"We can't ignore people in the face of their request for something—whether it be a be a hungry every child, or someone who is crying," says Janzen. "As much as we want to standardize education—without teacher's obligation to respond, it is not a morally defensible project."
Secondly, the worldwide trend toward standardization fails to take the moral obligation of teachers into account.
"The educational reform movement is focused on standardization and more accountability measures for teachers," Janzen says. "And so we want to make sure that we're … raising a discourse that helps The public, policy makers, educators and academics to understand the teaching just isn't about delivering a curriculum—that there is actually a moral element involved."
Funded through the Insight Development Program of SSHRC, the three-year project is in its final stages, the researchers having interviewed teachers and conducted focus groups in Manitoba and British Columbia.
While previous research has focused on teacher capacity, perseverance and teaching conditions, what this study brings to light is that the emotional and moral dimensions of the job that can burden a teacher and lead to attrition are, in fact, also a requirement of good teaching.
"Good teaching can't just be measured in outcomes and standardized testing," Janzen says. "Good teaching is about an emotional and ethical relationship with children."
To continue the conversation about the moral and ethical demands of teaching, Janzen and Phelan have numerous manuscripts in various stages of publication and are developing a book proposal. They have been presenting their findings nationally and internationally, and will be presenting at the upcoming international curriculum conference in Melbourne in December.
Janzen says that the reception at education research conferences in Copenhagen, New York, and San Antonio has been overwhelmingly positive.
"Many people come up to us and say things like: 'As a classroom teacher, this is exactly what I experienced. The stories that you're telling are the things that I feel,' " Janzen says. "I think there has just become less and less space for acknowledging the emotional aspect of teaching. So I think teachers are generally happy to hear it acknowledged."
Improving outcomes for children in care
Janzen is also working with principal investigator Kathy Levine, a University of Manitoba associate professor in the Faculty of Social Work, on research exploring ways to improve educational outcomes of children in care.
Now in year 2 of a three-year SSHRC Partnership Development funded project, the researchers are working to determine what policy barriers are inhibiting the success of children in care. They are also researching the strategies that stakeholders, such as teachers, social workers and superintendents, are using to circumvent these barriers.
Working with a school division, Manitoba's four Child Welfare Authorities, their agencies, and other field partners, such as Career Trek and the Children's Advocate, the researchers are beginning to share their findings.
"What the research shows is that children do better when they have school continuity," Janzen says. "So that means when they are staying in the same school while maintaining positive school relationships."
Going forward, Janzen says they will be researching ways to improve both factors.