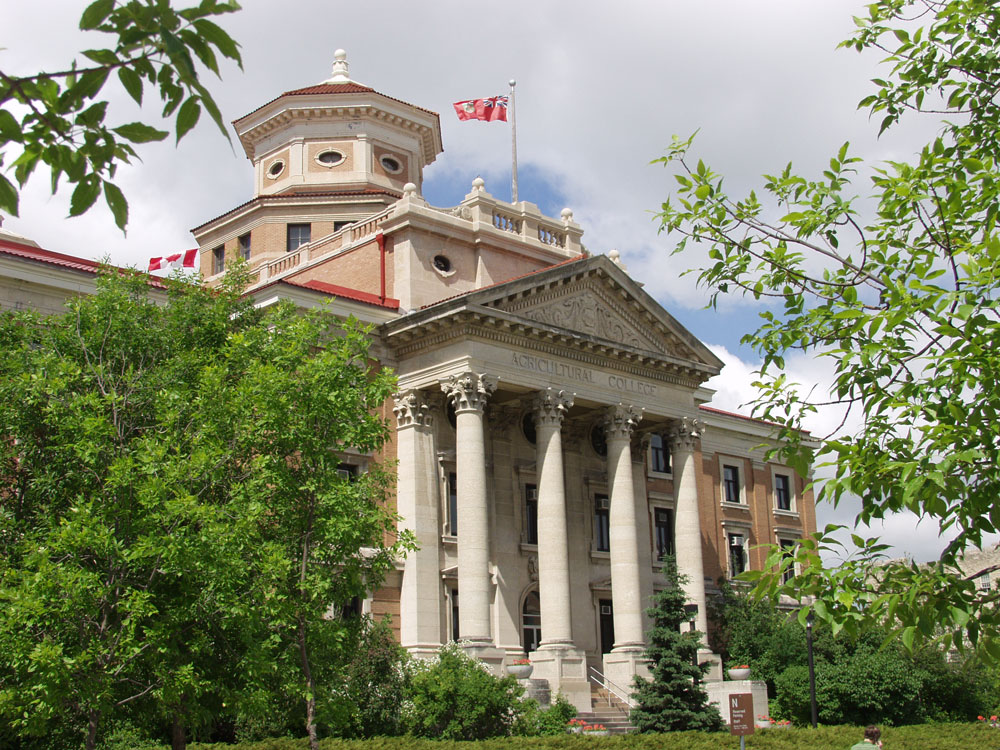 Early retirement allows time for travel and volunteering
94 employees took advantage of a successful voluntary early retirement program offered by the university this spring
September 16, 2015 —
Denise Williams has a lot to do upon retirement.
After taking advantage of the voluntary early retirement program offered by the university this spring, the service centre associate in human resources will finally get to all of those "to do" items she's been accumulating for years in albums on Facebook and Pinterest.
Besides making her personalized children's books and Christmas ornaments, Williams volunteers each year for Folklorama as a bus tour guide, for Christkindlmarkt (Winnipeg's German Christmas Market) and Festival du Voyageur. And she adds, "I've always wanted to help with Habitat for Humanity and learn some home-building skills."
Initially, she had no intention of taking advantage of the program, she says. "I love my job — but with the pending birth of my now-granddaughter [who was born in early September], I started thinking about it. That, and the fact that everyone who is not eligible was saying that they would take the offer and run. I thought I must be crazy not to take advantage of it."
Williams has worked at the U of M since 1973. Many of the friendships she's made over the years on the job have carried into her personal life — especially "once we finally met in person at their respective retirements," she says.
"For many of us on campus — campuses if you deal with Bannatyne staff as well — we only meet face to face at the retirement reception, so I'm hoping to meet all those that I currently only share a telephonic relationship with."
Though she hasn't fully looked into all of the benefits of the program yet, she has a meeting scheduled with her financial advisor.
"I guess my biggest reason for taking an early retirement would be to downsize my life," she notes.
"My husband has always told me that I had too many irons in the fire, so taking one out should prove beneficial, right? And last, but not least, I now have a granddaughter in Ontario who will require some visits now and then, so that she gets her share of spoiling from her favourite Grandma."
***
For U of M Libraries assistant Shylaja Shivakumar, retirement was for sometime "in the next few years." But when the voluntary early retirement program was offered, she thought the right time to retire could be now.
"Although I love my job, this seemed like the perfect opportunity for transition to the next stage of my life," she says.
The timing works out well for Shivakumar. "My husband retired last year," she says. "The extra salary incentive allows me to spend the first year of my retirement with a bit of extra income, which I can use to travel to see my children and to get started on a few hobbies."
What will she do with her extra time? First on her list is travels. She and her husband have already planned a train trip to the Rockies, she says.
"I am really looking forward to spending time with my children and grandchildren who are settled in different parts of the country. My husband and I like to travel so we're taking this opportunity to explore places we have always wanted to visit. Our next big trip is a tour of the Rockies by train. I'll also have more time to spend on gardening, cooking and other hobbies."
***
The voluntary early retirement program provided an opportunity for both employees and the university, says Greg Juliano, associate vice-president (human resources). "It helped units create flexibility in managing their staff complement while offering monetary incentives to retirees," he explains.
The program was completely voluntary, universal (available to all employee groups) and time-limited.
At the end of the three phases of the program, 94 employees accepted the package. Of these, 53 were academics, including librarians, and 41 were non-academics or support staff. To date, 95 percent of the total allocated funding has been applied to eligible applicants.
Overall, the program was a great success, adds Juliano. "We were able to provide an incentive for employees who were not currently thinking of retiring. Because of the program, these employees decided to retire to start a new chapter in their lives."
He notes that it is the first time in almost two decades that the university has had a program of this type.
"I believe it creates opportunities for the institution to become stronger and more sustainable, while allowing us to acknowledge the incredible contributions of our most senior faculty and staff," he says.
For additional program information, visit the program website at human resources.