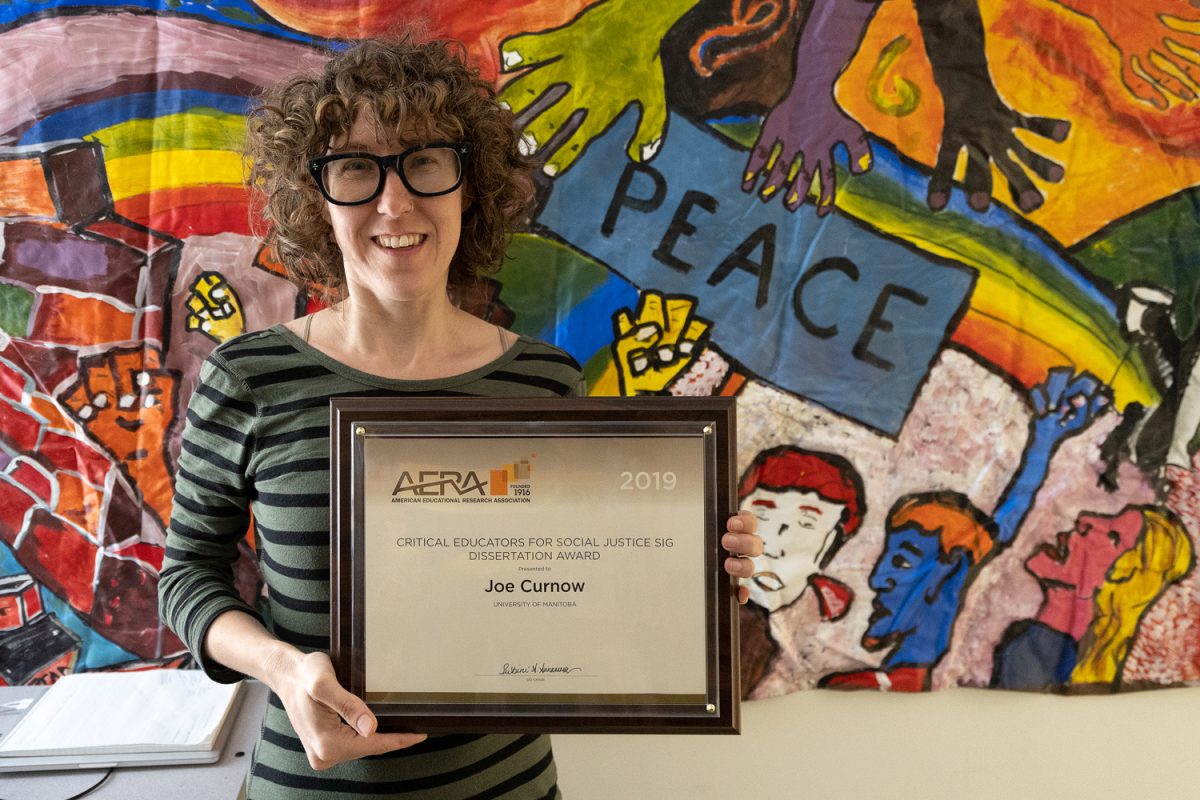 Dr. Curnow recognized with social justice award
May 22, 2019 —
Assistant Professor Joe Curnow has been awarded outstanding dissertation honours from the Critical Educators for Social Justice board at this year's American Educational Research Association conference, held this year in Toronto.
The award recognizes scholarship that uses critical approaches challenging inequity in schools and society.
"It's a really important recognition from a group of scholars that I really care about," Curnow said. "They're doing really important anti-racist work in education, and (their award) feels really affirming."
The honour marks the latest in a line of awards recognizing her dissertation, including a Vanier Canada Graduate Scholarship, a Jeanne F. Goulding Fellowship and the Curriculum Inquiry Writing Fellowship, a New College Senior Doctoral Fellow, and an award from the International Conference of the Learning Sciences Early Career Workshop.
Curnow's May 2017 dissertation examines how people come to understand social problems systemically and how they learn about issues of race and colonialism, gender and patriarchy, and class and capitalism through their activism.
Reflecting on the award, Curnow also said her scholarship was recognized partnering with a multiracial team of youth environmentalists to develop questions, analyze the data, and collectively write the chapters of the dissertation as well as the following articles.
"Because of such collaborative work, I think that's part of what makes it interesting and different," she said.
Going forward Curnow says that her research partners will be focusing on ways to help young climate activists to build more equitable practices in their organizing.
"Especially because the climate movement is ramping so much right now—and it has to because the political conditions are so bad and the stakes are so high," she said.