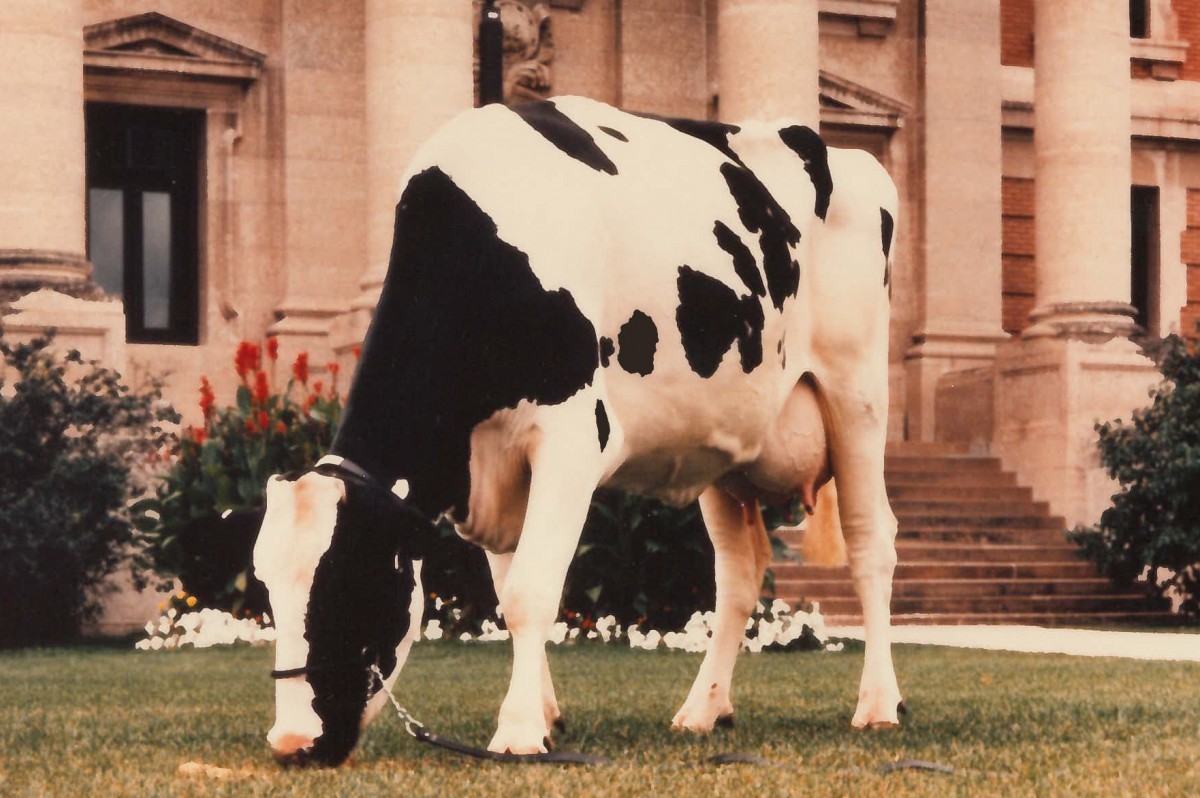 Cows on campus
Caption this photo!
September 18, 2014 —
There was a time when the University of Manitoba had a livestock barn. It wasn't entirely unheard of to see, hear, or smell a cow on campus, but never in front of the Admin building.
Please submit in the comments section below your funniest and most clever captions for this photo. A recap with the very best submissions will be posted next week on UM Today, including a the true story of this photo.