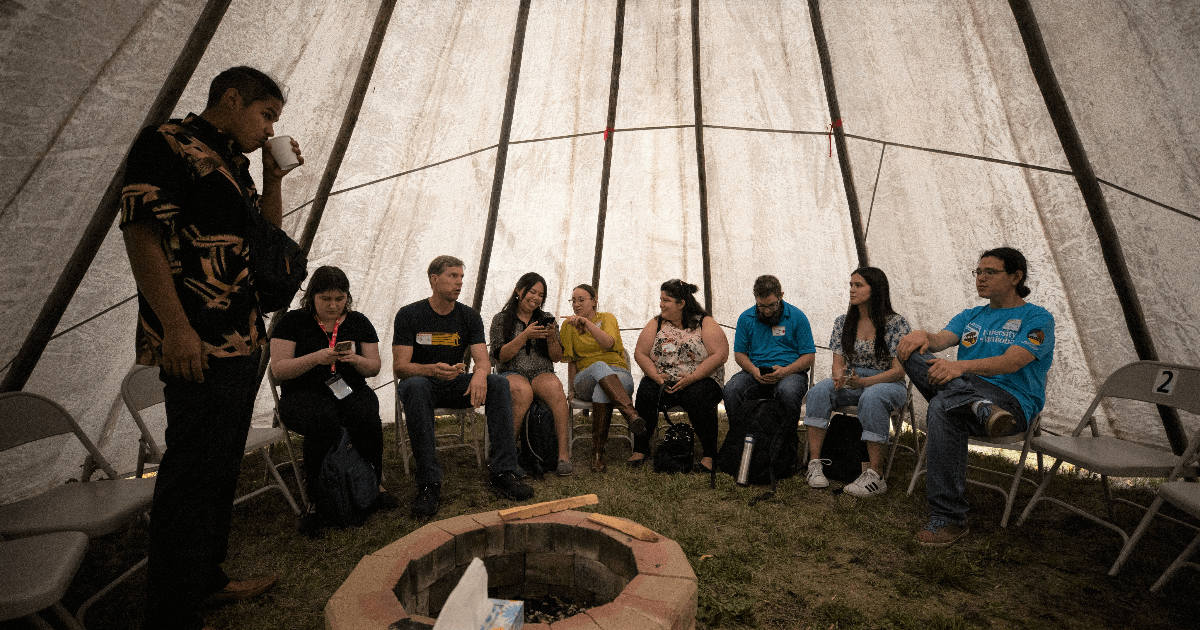 Connect with UM alums at Indigenous Homecoming
September 11, 2023 —
Indigenous Homecoming is a time to connect and re-connect with Indigenous alumni. This year's Indigenous Alumni Connect event will feature a living library – an opportunity to hear the stories of celebrated University of Manitoba alums who are making a difference in the community – good food and a guided walking tour.
All UM students, staff, faculty and alumni are welcome to attend.
Here's what to expect for Indigenous Homecoming 2023 on September 20, beginning at Migizii Agamik – Bald Eagle Lodge.
10 a.m. – Welcoming remarks
10:15 a.m. – Living library. Guests will rotate between invited alumni as they share about their student experience and career path.
12 p.m. – Lunch will be served in the Circle Room at Migizii Agamik.
1 p.m. – Walking tour begins
The walking tour will begin after lunch. The tour will highlight Indigenous spaces at UM, including the Faculty of Education's new gathering place, Gaa-maamawabing, and the new Sweat Lodge on campus.
UM alumna Adrienne Carriere participated in last year's event, and for her, Indigenous Homecoming is a time to connect as an Indigenous community.
"The laughter, visits and conversations with alumni and colleagues is always a gift to cherish and an opportunity to talk about pathways that may create a better experience for future generations," says Carriere. "Most importantly, it recreates a sense of community that is a reminder of how far we have come, the strengths we possess as a community and the many individuals who work tirelessly to create a brighter journey for those who will come behind us."
The event will wrap up at 3 p.m. and guests are welcome to join for all or any part of the festivities.
Guests are asked to register here in advance.