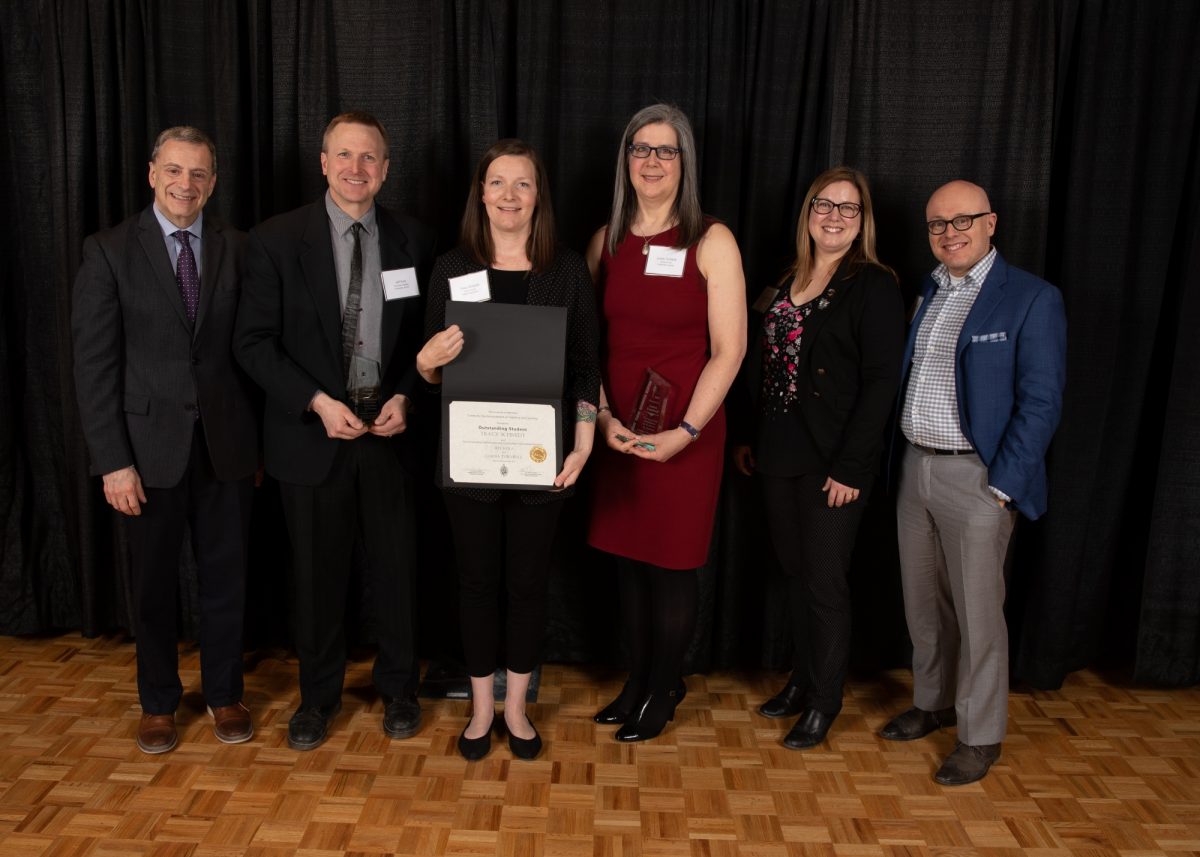 Congratulations to Professor Turnbull
Student Teacher Recognition Reception (STRR) 2019
May 15, 2019 —
The Students' Teacher Recognition Reception is an annual event hosted by the Centre for the Advancement of Teaching and Learning. This award gives outstanding graduating students the opportunity to honour those teachers who have made important contributions to their education.
The Centre recognizes that academic growth and development occurs over many years, therefore it asks the outstanding student to recognize two teachers; one from Kindergarten to Grade 12 years and one from their years at The University of Manitoba. Each student speaks about the impact their honoured teachers have made on their lives.
This year, graduating law student Tracy Schmidt was selected as the Faculty of Law's exceptional student, and she chose to recognize Professor Lorna Turnbull as the post-secondary teacher who most inspired her.
Dr. Jonathan Black-Branch, shared the news with the Robson Hall community saying, "On behalf of the Faculty of Law, I wish to extend Congratulations to Tracy Schmidt and Professor Lorna Turnbull who were recognized at the 2019 Students' Teacher Recognition Reception that took place May 6th. The reception, hosted by the University of Manitoba's Centre for the Advancement of Teaching and Learning, recognizes outstanding graduating students and two of their teachers who have truly made an impact on them throughout their education. Congratulations Tracy and Professor Turnbull."