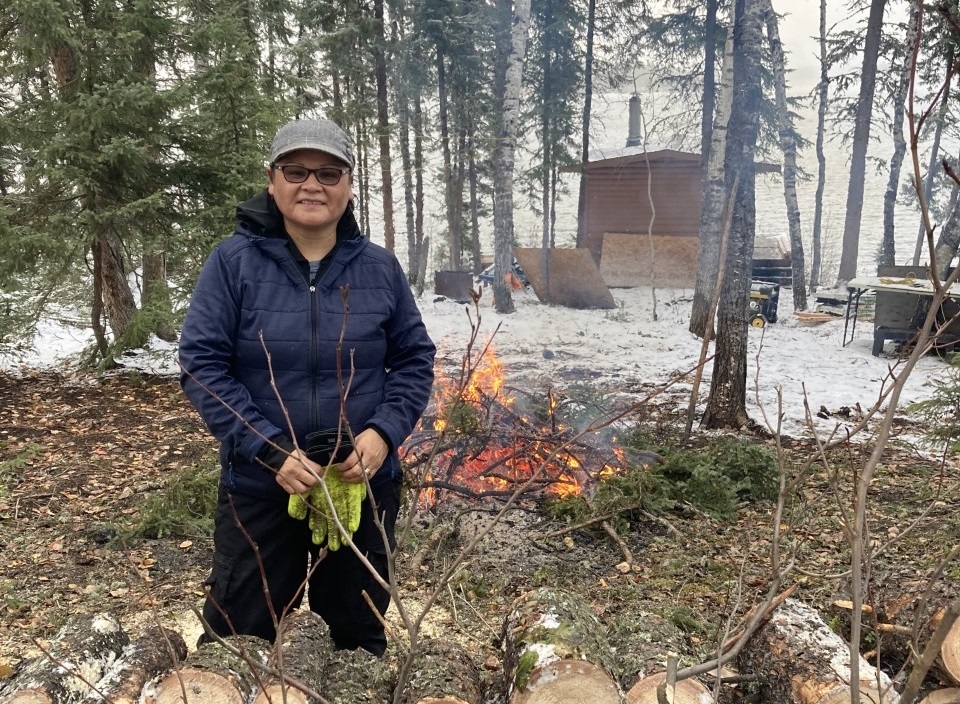 First graduates of Inclusive Language and Literacy Master of Education
Loretta Caribou is in the first cohort of a new Faculty of Education program
October 20, 2020 —
The UM Fort Garry campus is a long way from the tiny community of Pukatawagan in Northern Manitoba. A settlement of the Mathias Colomb Cree First Nation, it has approximately a population of 3500 and is accessible only via the train from Pukatawagan to The Pas, or plane and on an ice road in the winter.
Despite the distance, Loretta Caribou knew she had to make the journey from her home southward. She saw how children living in Pukatawagan had been losing their Cree language and culture, and wanted to help revitalize her community.
She first attended UM in 2000 as a visiting student from Brandon University to complete some elective courses. Then in 2003 she began a Master in Administration cohort program with UM, but was unable to complete it because of family and community commitments. But in 2017 a Master's cohort program in Inclusive Language and Literacy was offered by the UM Faculty of Education, and she applied for one of the 25 seats available.
Caribou explains: "Before I started my master's program I did not know who I was or where I came from, and certainly was not proud of my Nation. But throughout my studies, three people gave me encouragement to pursue my goals and helped me to regain pride in my Cree heritage. Education faculty Drs. Jennifer Watt, Wayne Serebrin and Michelle Honeyford all influenced my life in a positive way and helped me grow both personally and professionally."
Watt notes: "Caribou had to travel the farthest to get to our cohort courses, approximately 800 kilometres from of Winnipeg. She has a strong and personal commitment to make a real change in her community."
"About four years ago, leaders from the Manitoba First Nations Education Resource Centre Inc. (MFNERC) approached the UM Faculty of Education to work together to create a M.Ed. cohort," Watt explains. "The cohort was to focus on Inclusive Language and Literacy within a First Nations education context. The resulting consultative process with First Nations educators and Elders allowed for a discussion of the needs of Indigenous students."
In 1998, the Assembly of Manitoba Chiefs (AMC) had established MFNERC through a resolution to provide coordinated second and third level education services to First Nations schools. MFNERC promotes and encourages First Nations involvement in all aspects of the development and implementation of educational change.
The first UM Faculty of Education's first Master's cohort in curriculum, teaching and learning, partnered
with MFNERC to train educators for First Nations communities, will see 22 Indigenous educators graduate this fall.
Caribou says she grew up in summer fishing camps in the surrounding areas of Churchill River until she moved to Pukatawagan in the early 1970s to attend day school. Devoted to her goals, she has been a classroom teacher, a resource teacher, is currently working at the University College of the North as an adult educator, helping adult students complete their high school diploma and to pursue their goals.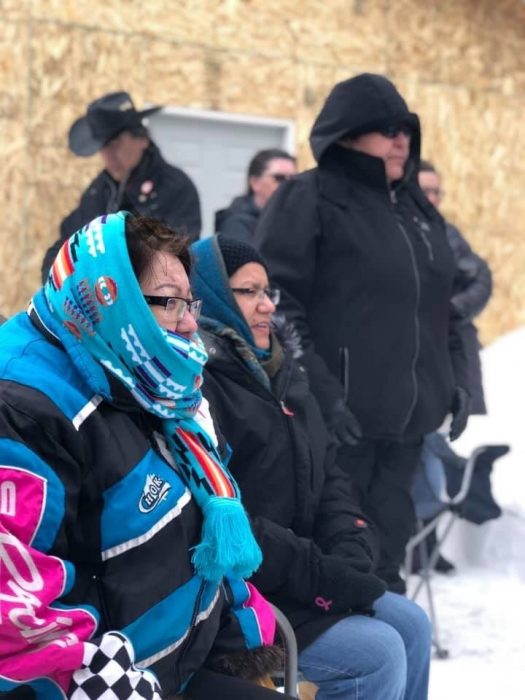 She states: "My passion is to build a remote wilderness school in my area, which will focus on my Cree language and heritage. My children and grandchildren do not speak the Cree language and I want to revitalize the Cree language and culture. I hope that becomes my legacy to the next generation of Mathias Colomb Cree Nation members."
Caribou says she has two favourite memories of her time at UM. The first was being part of a master's cohort group that gave her an opportunity to share her knowledge, experiences, resources, and ideas.
"The other was lighting a fire with Dr. Wayne Serebrin and my classmates on the grounds of the University of Manitoba," she recalls with fondness.
Fall Convocation will be held this year on October 22, join us via Live Stream (5pm for all degrees and diplomas, 7pm for Extended Education: Certificate Programs).